Our must-see acts from Bonnaroo Music & Arts Festival
Once again, SiriusXM is stationed down in Manchester, Tennessee for Bonnaroo Music & Arts Festival. The four-day music extravaganza is teeming with talent across several different genres, and sorting through the sheer number of names on the lineup can be slightly overwhelming. … Continued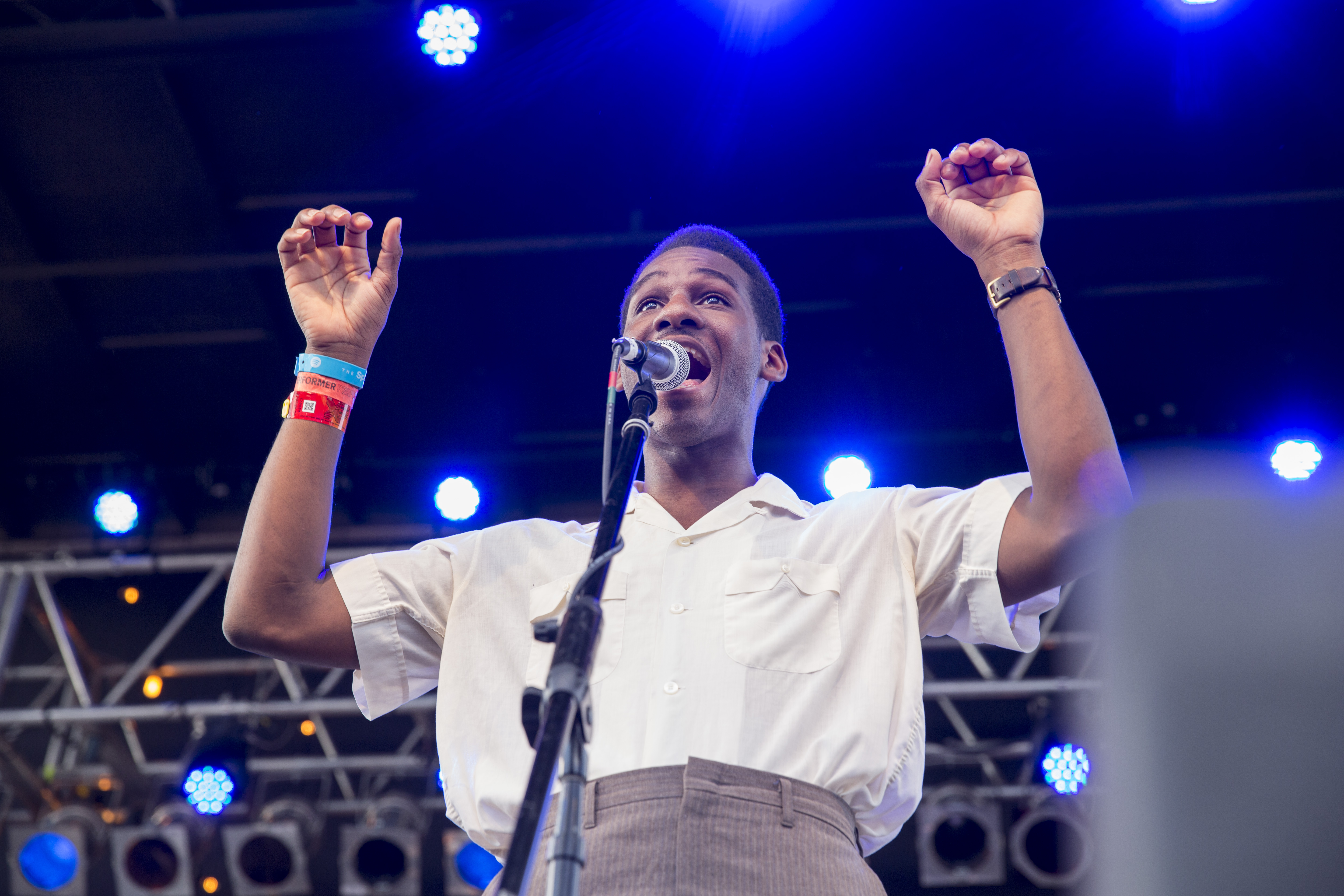 Leon Bridges (Credit: The Joelsons)
Once again, SiriusXM is stationed down in Manchester, Tennessee for Bonnaroo Music & Arts Festival. The four-day music extravaganza is teeming with talent across several different genres, and sorting through the sheer number of names on the lineup can be slightly overwhelming. Luckily, our hosts have come to the rescue with suggestions on which acts you can't miss while you're on the Farm or listening on your radio.
LEON BRIDGES
"At 26, Leon Bridges is poised for a long-ass career! He's mature BEYOND his years. I was so taken with the sweet retro sound of Coming Home – he's one of my new faves!  Can't wait to hear him at Bonnaroo this weekend … And of course, there's The Apollo show in July!" —  KRISTINE STONE, THE SPECTRUM
FATHER JOHN MISTY
"I'm definitely extra stoked to see Father John Misty's set. He always puts on fantastic live show, and his sardonic approach to performing seems to play out even more interestingly on festival stages like Bonnaroo's. Can't wait to see whether he brings out the giant inflatable swan he sometimes has onstage, or if he includes the cover of Nine Inch Nails' Closer he debuted earlier this year." — JENNY ELISCU, SIRIUSXMU / THE SPECTRUM
CHVRCHES
"SiriusXM listeners love CHVRCHES!  This was evidenced at the amazing private show they did for our subscribers at Rough Trade in NYC on the release day of their most recent album Every Open Eye.  Nearly nine months later, what can we expect from CHVRCHES at Bonnaroo?  They'll definitely give the crowd a dance party soundtrack with favorites like The Mother We Share and Clearest Blue. With any luck, maybe they'll treat us to a new song or two!" — CHRIS MUCKLEY, SIRIUSXMU
VULFPECK
"As always, Bonnaroo has way too much incredible music going on to mention in one sentence, but this year I'm particularly amped to catch Vulfpeck, upstarts who have taken the Jam scene by storm with their unique brand of 'nerd-funk.' Add headlining sets from Pearl Jam, LCD, and Dead & Co, and this weekend is set to be a memorable one for music fanatics young and old. Also, to top it all off, we've got the mighty Ween returning to the Bonnaroo Main Stage, which will be as good as it can get, to my ears at least." — ARI FINK, Jam ON
For a free 30-day trial, check out http://www.siriusxm.com/freeTrial.
---
---
---