Oscar Isaac spills Star Wars secrets on 'The Jenny McCarthy Show'
Star Wars: The Last Jedi hits theaters Dec. 15.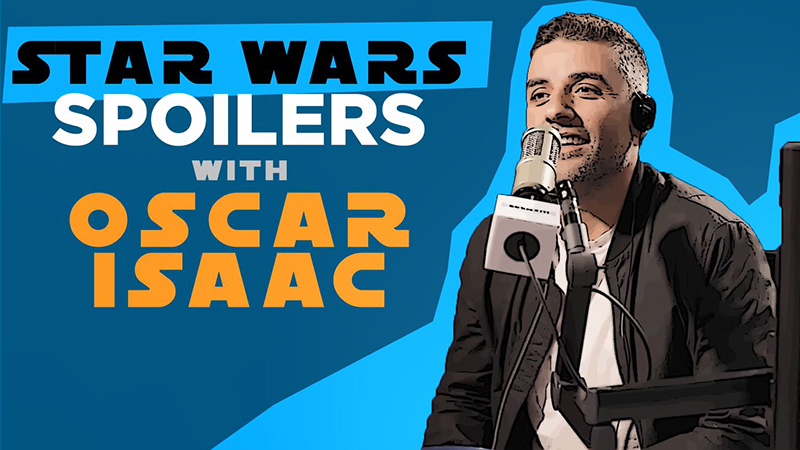 In a galaxy far, far away (okay, our studio), Jenny McCarthy got Star Wars scoop straight from Poe Dameron.
Oscar Isaac, who plays the dreamy fighter pilot in Disney's sequels, agreed to play a game in which he faced a difficult decision: spill details about The Last Jedi or eat a questionably flavored jelly bean to protect the franchise's secrecy.
"Some taste great and some might be stinky feet, so you definitely want to try to answer the question," McCarthy warned.
"I have a thing for stinky feet, so …" Isaac quipped. "A foot fetish."
Are Poe and Kylo Ren brothers? Is Rey really Luke Skywalker's daughter? Does Poe ever wield a lightsaber or fly the Millennium Falcon? Will Harrison Ford's iconic hero Han Solo appear in the next film despite dying in The Force Awakens?
Watch the video below for some of the answers. (A "spoiler alert" seems like overkill; Star Wars purists, watch at your own risk!"
Star Wars: The Last Jedi hits theaters Dec. 15.
The Jenny McCarthy Show airs live weekdays at 10 am ET on SiriusXM Stars (Ch. 109).
For a free 30-day trial, check out http://www.siriusxm.com/freetrial/blog
---
---
---