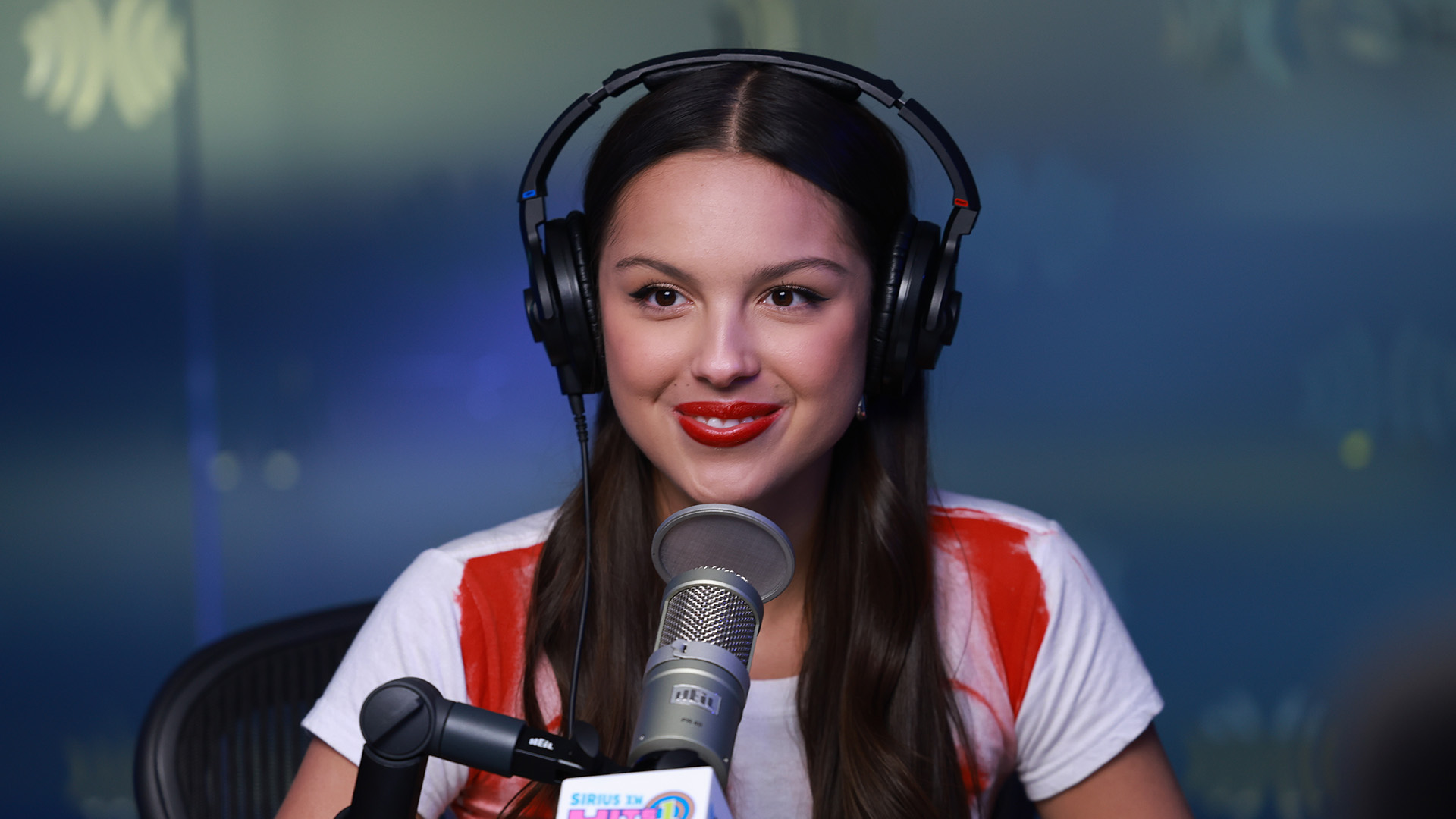 Olivia Rodrigo's sophomore album, GUTS — which includes the singles "vampire" and "bad idea right?" — finally dropped today. The 12 album tracks (plus four bonus ones on the deluxe edition) were whittled down from hundreds she wrote over the last year and a half.
"I'm feeling every emotion that a human could feel," Olivia told SiriusXM Hits 1's Morning Mash Up. "I feel like I've been living with this album for so long … it's just very cathartic to put it out into the world. But, yeah, obviously I want people to like it, so there's a little bit of nervousness."
---
Watch Olivia Rodrigo's full interview with the Morning Mash Up on the SiriusXM App
---
Olivia joined SiriusXM Hits 1 live in studio for the first time ever after the pandemic forced Zoom interviews around her debut album, Sour, in 2021.
When it came to writing for GUTS, she said, "I try to write all the time. I just find that flexing that muscle can help you sharpen your skills." But many of the songs are just an unfinished verse and chorus that she'd never let anyone hear.
"Sometimes they're really terrible," she admitted. "But it's just the act of showing up and showing the creative gods that you're here that day and trying your best. That's what counts."
Dan Nigro, the producer Olivia worked with on Sour — which went on to break streaming records, top the Billboard charts, and win Best Pop Vocal Album and Pop Solo Performance at the GRAMMYs — joined her again for GUTS. Olivia and Dan saw incredible success with Sour, including the singles "drivers license," "deja vu," "good 4 u," and "traitor."
"Meeting Dan has been probably one of the most important moments in my career," Olivia said. "I just think he's amazing, and I trust him so much. He pushes me as a songwriter, and I push him as a producer. We just gel really well together, and I feel really lucky that we got to make this album together. I wouldn't have wanted to do it with anyone else."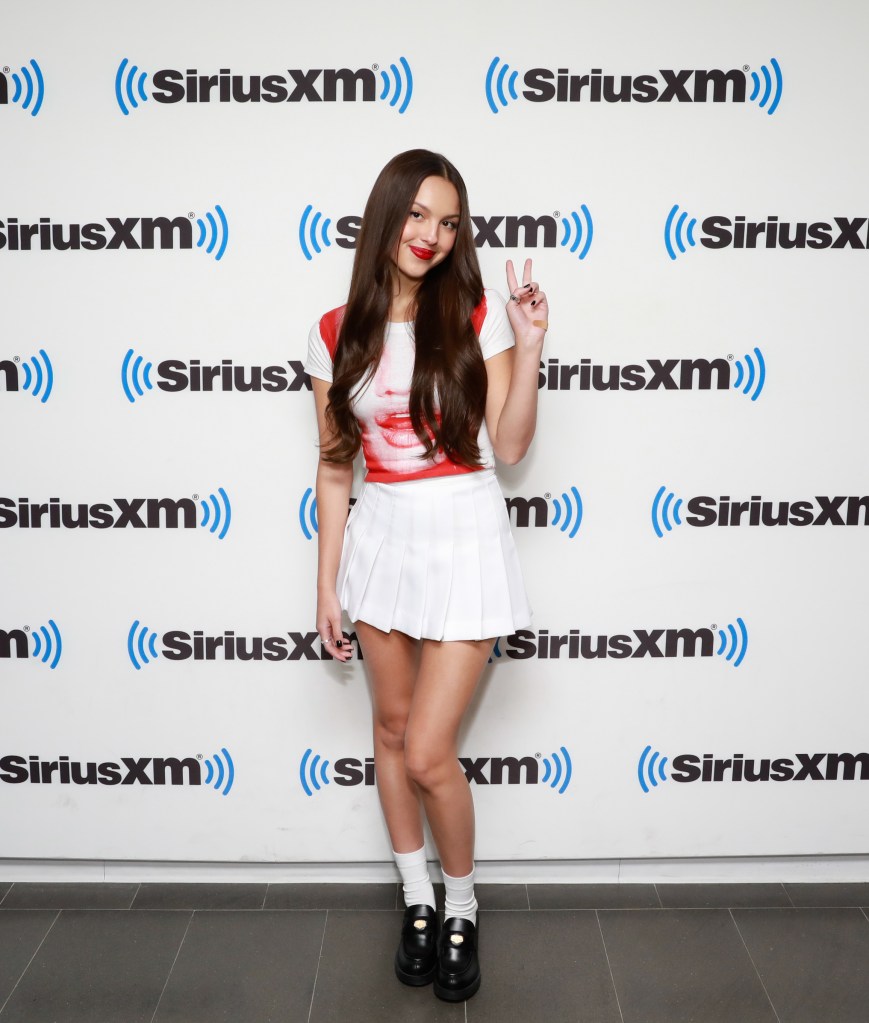 Back in June, When Olivia released "vampire" (the lead single off GUTS and produced by Dan), the lyrics about a blood-sucking relationship left a lot of listeners asking who the song was written about. When asked whether or not she feels a responsibility to tell people if a song is in reference to them, Olivia explained that "it's kind of a personal thing"; those conversations "happen person to person" with a "one-on-one type of vibe."
But, she added, "Songs are just songs at the end of the day."
According to Olivia, it's not always as simple as writing one song about one experience with one person — which makes sense when you're writing hundreds. "Lots of the time I write something that's kind of like an amalgamation of lots of different people, or I write a lot of songs out of fantasy sometimes too," she clarified. "I think something that I'm really proud of on this record [GUTS], too, is that lots of the songs are more about growing up than they are about breakups or falling in love or anything. It's just very much me becoming a young adult. And so it's very introspective."
She promises GUTS will have a rockier sound than Sour, but it'll also be a happier album. "I went on my first tour — like played my first few shows — after Sour came out, and I very quickly learned how much I loved playing upbeat songs for like a big crowd and how fun that was," she said. "And so I think I kind of wrote this album informed by those feelings. I just hope people can jump up and down and scream to them. That's my dream."
And Olivia, who got her start on Disney Channel in the shows Bizaardvark and High School Musical: The Musical: The Series., isn't counting out a return to acting one day.
"I love telling stories, and I love telling stories in songs, and if there was a story that I felt really resonated with me in a film I would love to do that too," she revealed. "I don't quite know yet, but I'm very open to it."
---
---
---