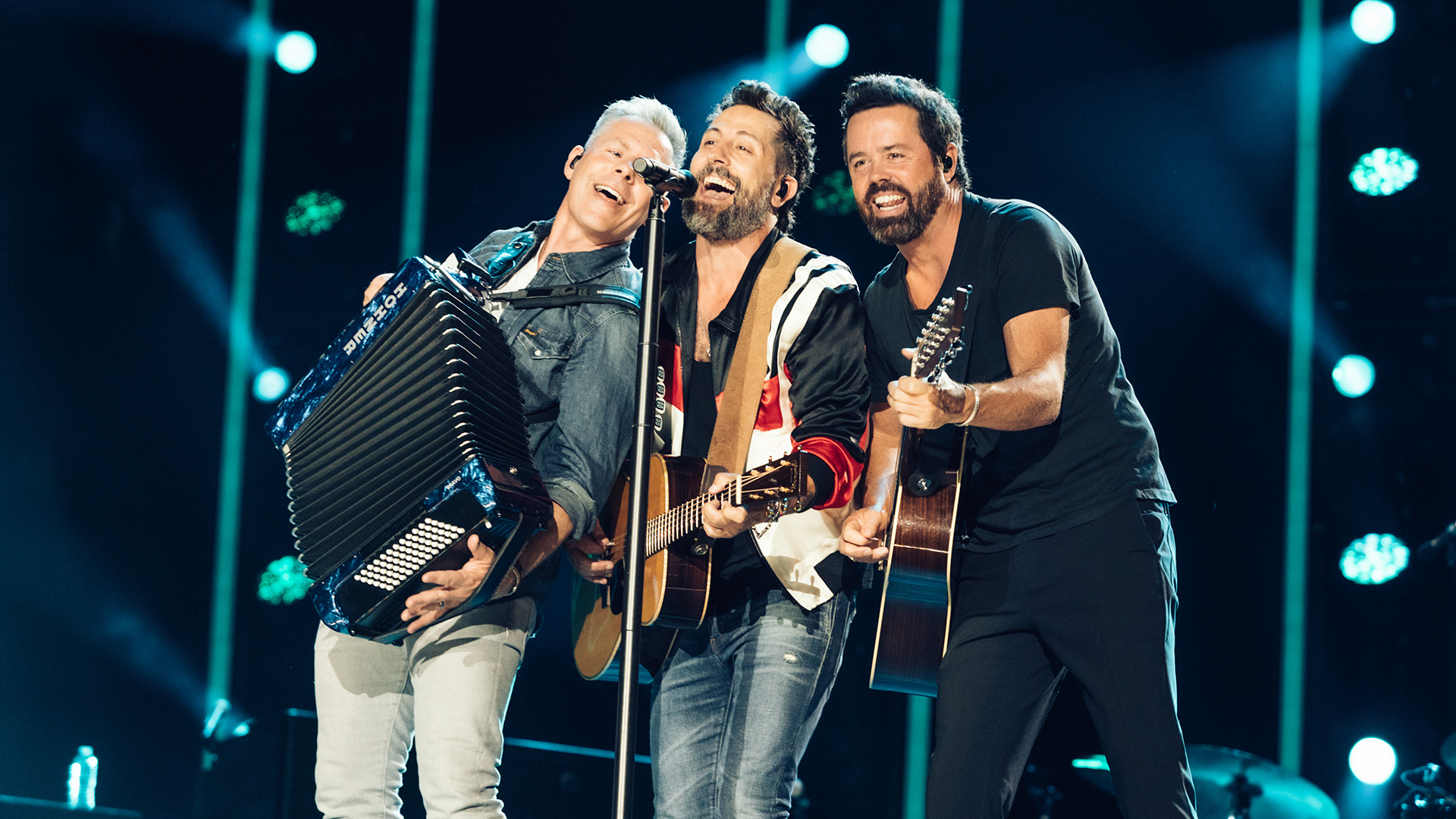 Photo by Monica Murray/Variety via Getty Images
Old Dominion just shared important details about the band's fifth studio album, Memory Lane (due out October 6). Their first full-length release since 2021's Time, Tequila & Therapy, this album will contain a whopping 18 tracks — plus two very special featured artists!
---
Hear Old Dominion and more of your favorite country artists on The Highway (Ch. 56)
---
"We always knew this was going to be a full album," Old Dominion shared on Instagram. "But we wanted to give y'all the opportunity to absorb it completely. We wanted to make an album that takes our songs and looks a little deeper into what happens between two people. Just because it's deep though doesn't mean the music can't feel good."
The first single from Memory Lane, "Can't Break Up Now," comes out this Friday and features 25-year-old "Tennessee Orange" singer Megan Moroney. And the final track on the album, "Ain't Got A Worry," includes country music legend Blake Shelton.
In the video shared to social media, frontman Matthew Ramsey said, "This is definitely a new chapter for Old Dominion. We're pushing it as big as we possibly can."
Old Dominion embarks on the fall leg of their No Bad Vibes Tour starting September 7.
Old Dominion Memory Lane Tracklist
1. Stay Drunk
2. A Million Things
3. Memory Lane
4. Different About You
5. Can't Break Up Now (featuring Megan Moroney)
6. I Should Have Married You
7. Both Sides of the Bed
8. How Good Is That
9. Some Horses
10. Easy To Miss
11. Sleep Without Drinking
12. Beautiful Sky
13. Love Drunk and Happy
14. Ain't Got A Worry
15. Easier Said With Rum
16. Hot Again
17. Freedom Like You
18. Ain't Got A Worry (featuring Blake Shelton)
---
---
---