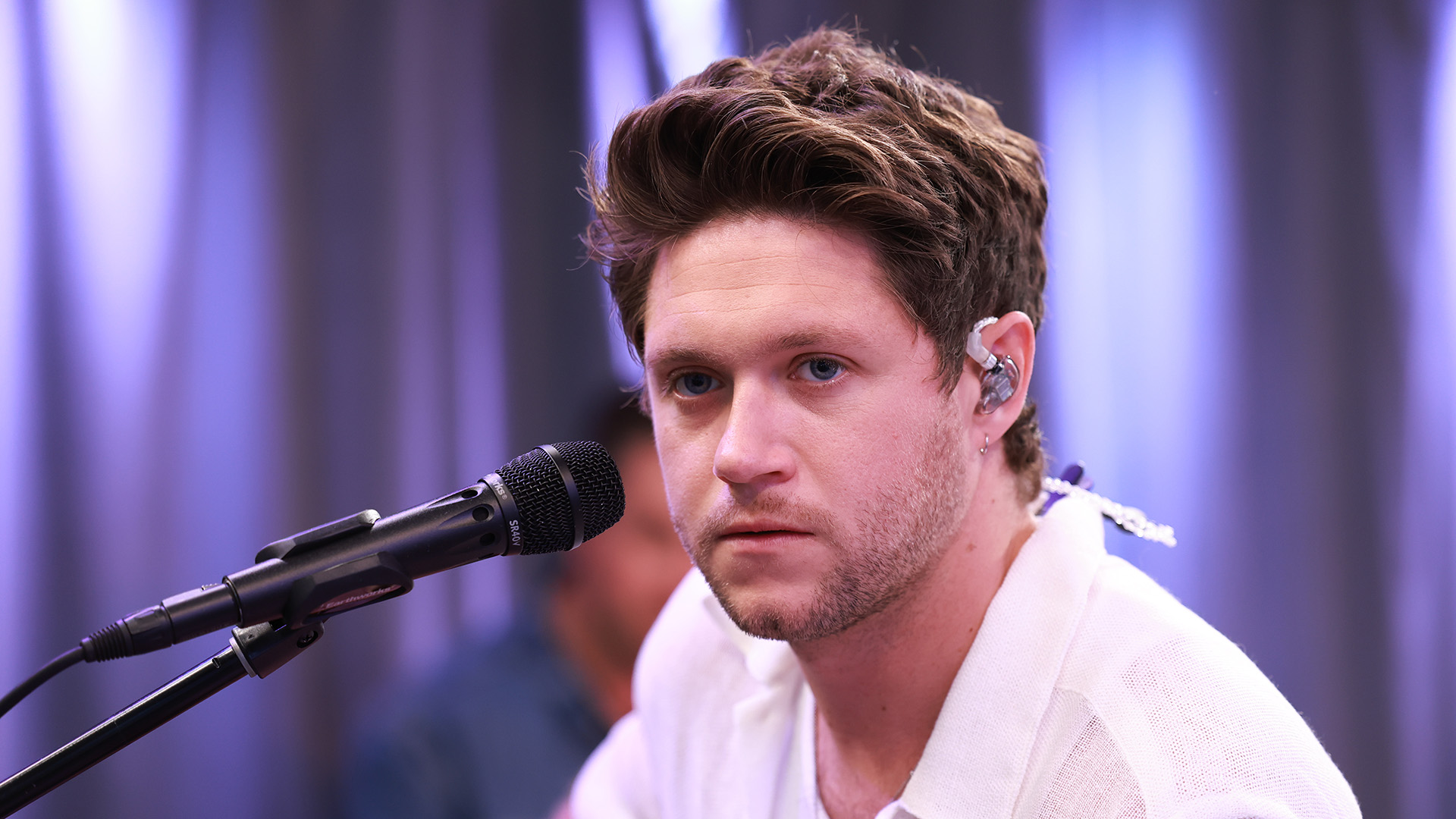 In a genre crossover for the ages, pop-rock star Niall Horan grabbed his guitar and sat down in the SiriusXM New York City Studios to put his own spin on Zach Bryan's "Something in the Orange."
Niall was visiting SiriusXM Hits 1 for an exclusive Celebrity Session in celebration of his newest solo album, The Show. In addition to the cover song, he also played his own tracks "Heaven," "Meltdown," and "You Could Start a Cult" in front of a live audience.
---
Watch Niall Horan's full Celebrity Session interview on the SXM App now
---
Joined by two backup singers plus an electric guitar, keyboard, and drums, Niall (who also played guitar with One Direction) fully embraced the country music genre as he took on Zach Bryan's hit. Originally released in 2022 as part of his American Heartbreak album, "Something in the Orange" peaked at number 10 on the Billboard Hot 100 (Zach's first-ever entry).
"It was so cool meeting Niall in London and meeting his friends, he was so so sick and insanely kind to all the boys," Zach tweeted in response to Niall's cover.
"Something in the Orange" Lyrics
It'll be fine by dusk light I'm telling you, baby
These things eat at your bones and drive your young mind crazy
But when you place your head between my collar and jaw
I don't know much but there's no weight at all
And I'm damned if I do and I'm damned if I don't
'Cause if I say I miss you I know that you won't
But I miss you in the mornings when I see the sun
Something in the orange tells me we're not done
To you I'm just a man, to me you're all I am
Where the hell am I supposed to go?
I poisoned myself again
Something in the orange tells me you're never coming home
I need to hear you say you've been waitin' all night
There's orange dancing in your eyes from bulb light
Your voice only trembles when you try to speak
Take me back to us dancing, this wood used to creak
To you I'm just a man, to me you're all I am
Where the hell am I supposed to go?
I poisoned myself again
Something in the orange tells me you're never coming home
To you I'm just a man, to me you're all I am
Where the hell am I supposed to go?
I poisoned myself again
Something in the orange tells me you're never coming home
If you leave today, I'll just stare at the way
The orange touches all things around
The grass, trees and dew, how I just hate you
Please turn those headlights around
Please turn those headlights around
---
---
---