NFL Training Camp Tour: Rivers says Chargers need Henry to be impact player
Philip Rivers talks with Alex Marvez and Gil Brandt The tight end has always been a vital component to the San Diego Chargers' offense, and this year it has the potential to climb to an even higher level. That's the … Continued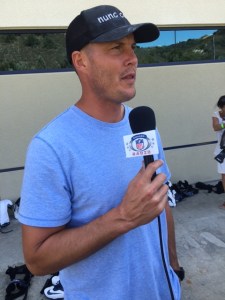 Philip Rivers talks with Alex Marvez and Gil Brandt
The tight end has always been a vital component to the San Diego Chargers' offense, and this year it has the potential to climb to an even higher level.
That's the expectation quarterback Philip Rivers has of rookie Hunter Henry, a second-round pick from Arkansas who joins veteran Antonio Gates in giving the Chargers the double threat at the position Rivers believes will gave opponents all they can handle.
"He's been as advertised so far," Rivers told Alex Marvez and Gil Brandt at the Chargers' training camp in San Diego. "He's going to be a player for us right away. You know how we use those two-tight-end sets and we like to throw to the tight ends. He's going to be in there with Gates right away. You're going to see him there in that first game (Saturday night's preseason-opener at Tennessee) playing a lot.
"He's made some, I call them trust-building plays, in camp with new guys. I don't need a trust-building play with Gates, I don't need them with Keenan (Allen), I don't need them with guys I've been around, Danny (Woodhead). But Hunter, Travis Benjamin, Tyrell Williams, you need to make these plays out here on the practice field that makes you on Sunday afternoon in the third quarter on third-and-six go, 'Oh, I'm going to throw this ball because I know I've seen him do it before.'"
Henry has done exactly that in practice the past two weeks, prompting Rivers to compare him favorably with some of the other top tight ends in the game.
"He's that complete player," Rivers said. "He's that Jason Witten, Heath Miller type guy, and we're going to need him to be an impact player for us."
NFL Training Camp Tour: Chargers' Coach McCoy: Big thing is getting Bosa in 'football shape'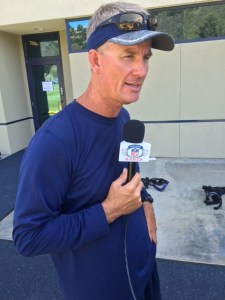 Mike McCoy talks with Alex Marvez and Gil Brandt
Joey Bosa faces a fairly big challenge when he finally does sign his contract and reports to the San Diego Chargers.
Chargers coach Mike McCoy will be looking to see how quickly the rookie defensive end can get himself in football shape and also adapt to the more rapid pace at which the offense will be moving by the time he is on the practice field.
"It's like anybody, the more you play together, the faster you're going to play together," McCoy told Alex Marvez and Gil Brandt at the Chargers' training camp in San Diego. "It's the communication. He'll be in great shape, but he's got to get in football shape. That's the big thing. With any player, it takes time to get your body, the pounding the bumps and bruises and playing at a certain speed.
"Now we're doing a lot of things where you're going to be no-huddle, the two-minute drills, the situational work, all those things. Hey, this is not scripted. You don't know what's coming, so you've got to play fast. But I know he'll get back in great shape and look forward to getting him."
---
---