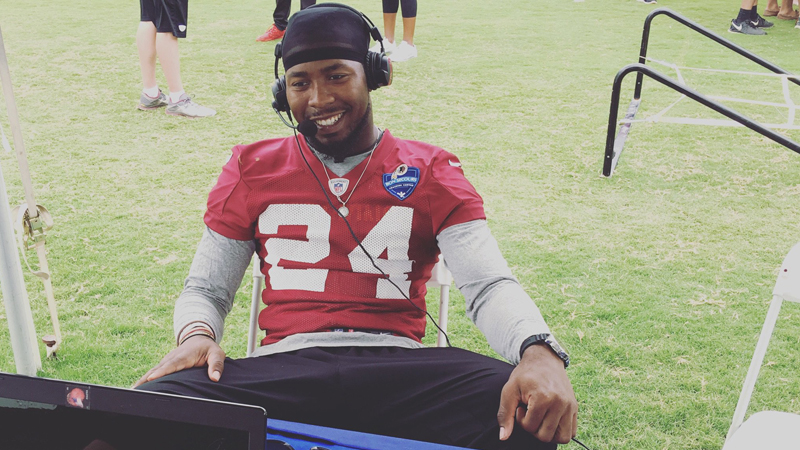 With RGIII era officially beginning in Cleveland, Washington is looking to build on a 9-7 record behind quarterback Kirk Cousins and free agency score Josh Norman in 2016. Norman will look to shut down the likes of Dez Bryant and Odell Beckham, Jr. in the NFC East while Cousins steps into the role of full-time leader. There's optimism in D.C. and every reason to believe they will make it to the playoffs once again.
Camp Report
Along with a big free agency signing comes big free agency money. Norman signed a $75-million contract, and that means he's getting everything the wideouts and tight ends have to offer during training camp.
"I'm getting a game-time rep from them every time. It's not like I'm getting a slouch route or something that I can just eat up. No, man. They're giving me their best and I'm giving it back to them," Norman told Jim Miller and Pat Kirwan at training camp in Richmond, Va.
Head coach Jay Gruden also sang the praises of Cousins, who has embraced being a clear leader on the team.
"When you're a backup quarterback, you're getting two reps out of every 12-play period. Now, he's getting 10. And he has the year of experience under his belt. He's got the respect of his teammates. They know who the quarterback is. And, with that, comes a great deal of responsibility. He's handled it well."
Fantasy Studs and Sleepers
Stud: Tight end Jordan Reed looks like he'll be a big target this season for Cousins. In only 14 games started last season, Reed racked up 952 yards and 11 touchdowns. Injuries are always a concern with Reed, but if he's healthy you want him in your starting lineup.
Sleeper: Rookie wide receiver Josh Doctson was selected 22nd overall in the 2016 NFL Draft, and scouts think he has the potential to be a Jordan Matthews-type player.
Catch all 32 NFL training camps on SiriusXM NFL Radio, Channel 88.
---
---
---