NFL legend Kurt Warner looks back on Hall of Fame career
On the eve of being enshrined into the Pro Football Hall of Fame, Kurt Warner explained to former head coach Dick Vermeil during a SiriusXM interview the attitude that took him from unlikely NFL pro to Super Bowl champion. While … Continued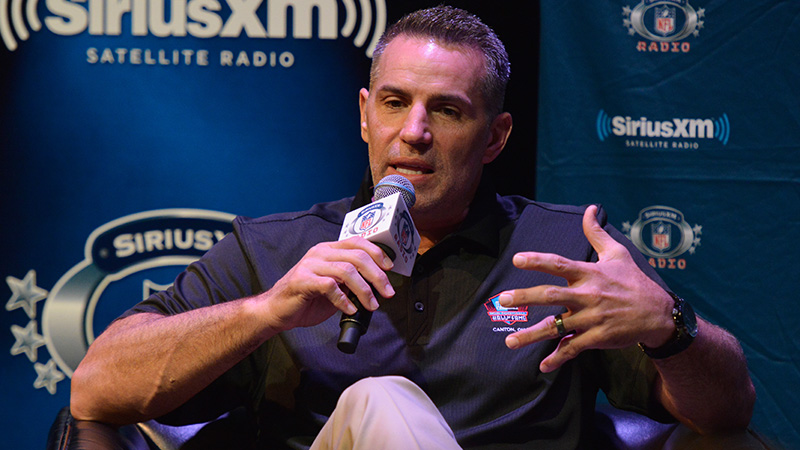 On the eve of being enshrined into the Pro Football Hall of Fame, Kurt Warner explained to former head coach Dick Vermeil during a SiriusXM interview the attitude that took him from unlikely NFL pro to Super Bowl champion.
While some fans of the game may look at his stints in the Arena Football League or Europe as a negative, Warner said during his exclusive hour-long special on SiriusXM NFL Radio (Ch. 88) that those experiences were actually vital to him becoming the player he was.
"In three years in Arena Football I went to two championships and I was voted top quarterback in the league; went to Europe, I was the best quarterback in Europe," Warner said. "Every time I've ever played this game I've been successful."
All that work paid off when he led "The Greatest Show on Turf" to two Super Bowls, including one win for the St. Louis Rams in 1999. Helming what he believes is the "greatest offense" the NFL will ever see was obviously a highlight, Warner told Vermeil that his proudest accomplishment came late in his career when he joined the Arizona Cardinals. As Warner put it, the Cardinals culture was that of apathy, and he was able to change that around.
If you missed any of the town hall listen On Demand, and stay up-to-date with NFL news with SiriusXM NFL Radio (Ch. 88).
SiriusXM Free Listening is right around the corner! Text EVENT to 77917 to learn more and receive special offers. Message and data rates may apply. Reply STOP 2 end. Help for info.
---
---
---