New Kids on the Block's Jonathan Knight is engaged!
The rest of the New Kids of the Block joined Paula Abdul and Boys II Men for Jenny McCarthy's Inner Circle.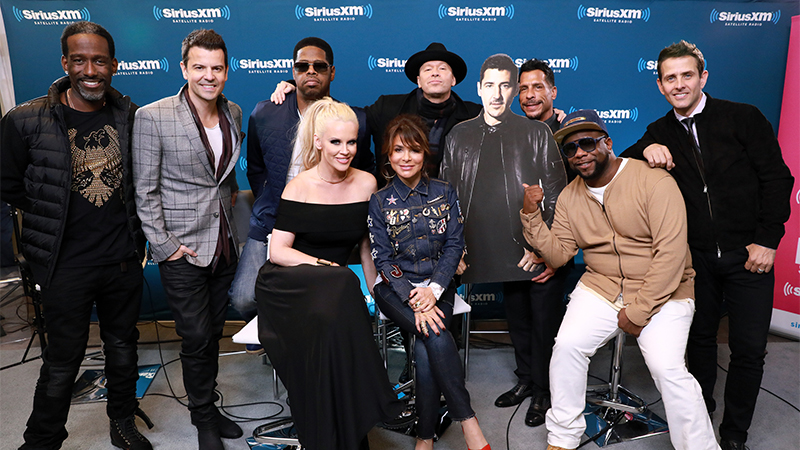 Another New Kid is off the market.
Jonathan Knight proposed to longtime love Harley Rodriguez while on vacation in Africa with their mothers. Knight broke the news to the world by calling bandmate Donnie Wahlberg's wife, SiriusXM's own Jenny McCarthy.
"Oh my God! I have the chills! I'm going to cry," McCarthy said as Knight described popping the question on an evening raft ride down the Zambezi River.
"There was a super moon on top of that, so it was just absolutely beautiful, so romantic, and I just said, now's the time to do it," Knight said. "With two guys it's always hard, like, who proposes, who asks? And I think that was always our problem the whole time. I've been waiting for him to ask, he's probably been waiting for me to ask, and it just gets to a point where it's like okay, somebody's got to do it."
Getting engaged is a pretty good excuse for not being present at McCarthy's special Inner Circle event celebrating NKOTB, Boyz II Men and Paula Abdul's upcoming Total Package Tour.
But the guys did represent Knight to the screaming SiriusXM subscriber audience with a cardboard cut-out. Watch McCarthy's interview with the singers on Facebook Live below starting at 0:58.
The Inner Circle with Jenny McCarthy featuring Paula Abdul, Boyz II Men, and New Kids On The Block airs Nov. 25 on SiriusXM Stars (Ch. 109).
For a free 30-day trial, check out siriusxm.com/freetrial/blog.
---
---
---