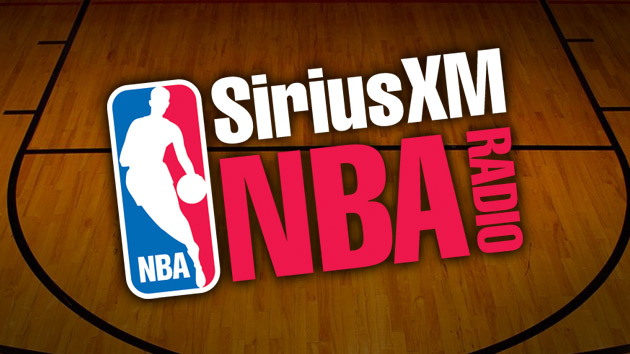 NBA Radio is breaking down the top 25 NBA players in advance of the 2016-17 season. Here are players #25-21. Today? We're talking about Carmelo Anthony, Jimmy Butler, Kyle Lowry, LaMarcus Aldridge and DeMarcus Cousins.
#20: Jimmy Butler

The Chicago Bulls are now, after several seasons of "are they" or "aren't they" officially Jimmy Butler's team. No more Derrick Rose and the sturm und drang of his broken body, no more Joakim Noah and his utility-belt assortment of hardwood skills. No, for better and worse, the Bulls are Jimmy's team now. Dwyane Wade and Rajon Rondo are in the Windy City now and they'll fall in line soon enough and get acquainted. For now? For those few weeks of preseason and regular season game action where nobody really knows what the limits are? It's Jimmy's time to carry the Bulls and their star-crossed recent past to something better. Whether or not he can is an entirely different (and unfair) question.
#19: Kyle Lowry

The Raps and #WeTheNorth are blessed in these times. Kyle Lowry and DeMar DeRozan? Never before have the Raptors had such a dynamic inside-outside tandem of guards who control the game on both sides of the court. In spite of all DeMar's dynamism however, this team runs with Lowry. Grab some popcorn, take a seat and just take in how Lowry handles the offense, take some time to watch him make the opposing point work for every inch. Lowry's not the largest point, nor the fastest, but here he is. And with him go the Raptors from laughingstock during his rookie season to Eastern Conference Finals in 2016. Started from the bottom and now they're here.
#18: LaMarcus Aldridge

 Tim Duncan's retirement means that for the first time since Bill Clinton's presidency neither Timmy or David Robinson will be lurking in the post for the San Antonio Spurs. However, as far as "contingency" plans go, LaMarcus Aldridge is a damn good one. The veteran big in his first season with SAS was absolutely devastating. High post, low post, it didn't matter. Aldridge scored points and, stop smirking, showed tremendous leaps in his defense. With Tim Duncan retired, the Spurs are in great hands between LaMarcus and Kawhi Leonard (who we bet you'll see on this list a little higher up.)
#17: DeMarcus Cousins

What does Boogie Cousins have to do to get some respect? DeMarcus, a veritable mountain of a man, has routinely been one of the most devastating offensive forces in the league. Year in and year out, yet, due to his temper, the Kings management being a league-wide joke, or Sacramento being a small market, Cousins never seems to get his due. He's still only 26 and just entering his prime. His stats for last season? 26.9 ppg, 11.5 boards, 3.3 assists and, again, he's just 26 and is now just entering his prime.
#16: DeAndre Jordan

Yes, DeAndre Jordan is still terrible at free throws but that's somewhat easy to forgive when he possesses the ability to dominate the paint and snatch up just about everything thrown near the rim. Jordan averaged nearly 14 total rebounds per game, allowing the Los Angeles Clippers offense second chances and keeping opposing offenses from resetting the clock. At 28 years old, Jordan is still in his prime and with the possibility of the Clippers roster being blown up after this season is over, expect him to play with some extra pep in 2016.
---
---