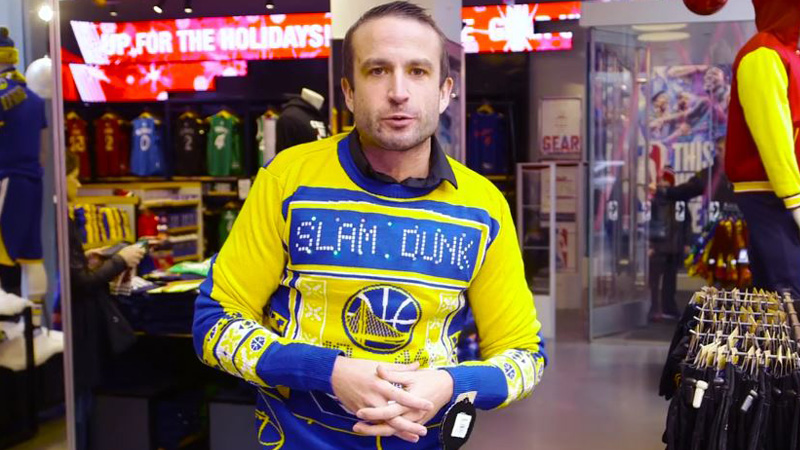 SiriusXM NBA Radio's Justin Termine hit the NBA Store in New York City to check out the hottest gear he and other hoops fans should be wearing ahead of a strong slate of Christmas games and end-of-year specials coming down the pike.
From light-up holiday sweaters to classic jerseys, to Russell Westbrook's full uniform, Termine personally tried on some of the best gear found at the sprawling, three-story store in Midtown Manhattan. Check it out:
But before the games on Christmas Day, don't miss the specials running throughout the holidays on SiriusXM NBA Radio, channel 207:
Christmas Day History Special (Dec. 23, noon ET)
Best of "Above the Rim" 2016 (Dec. 23, 10 a.m. ET)
Cavs-Warriors Special (Dec. 23, 5 p.m. ET)
Top 10 NBA Stories of the Year (Dec. 24, 1 p.m. ET)
And if you miss any of the specials, you can catch them On Demand on the SiriusXM app!
---
---