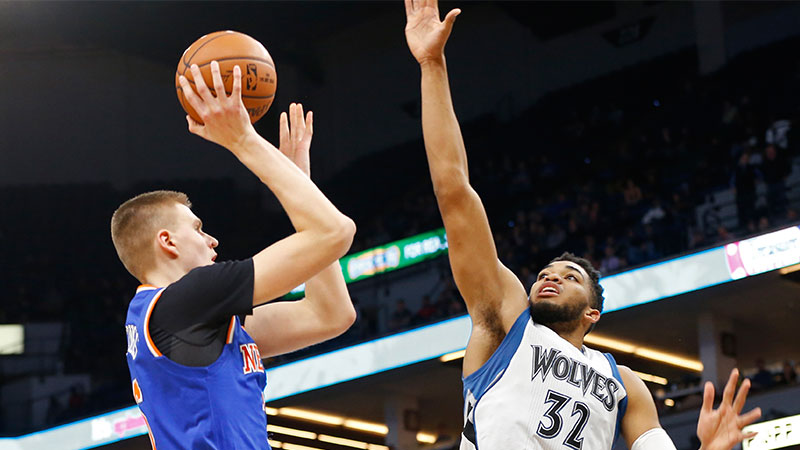 Welcome to the SiriusXM's NBA Radio Hot or Not rankings, your weekly look at what is (and is not) the talk of the NBA World's water cooler. You can catch all the NBA games each week on SiriusXM NBA Radio (Ch. 86/207).
🔥🔥🔥
HOT
Russell Westbrook
Zero Appreciation has triple-doubled in four straight games after last night's overtime win against Washington. With his statistical exploits, Russ is now the first NBA player to average a triple-double in December since Oscar Robertson averaged a triple-double for an entire season back in the Bronze Age. Here's our own Eddie Johnson breaking down how incredible Russell's current run has been:
.@Jumpshot8's thoughts on @russwest44 cementing a triple-double average last night? "Just legendary" pic.twitter.com/9TAt6eoZBd

— SiriusXM Sports (@SiriusXMSports) November 29, 2016
Karl-Anthony Towns AND Kristaps Porzingis
So far so good for both KAT and Kristaps as they continue to dominate the paint in their second seasons. Neither are experiencing anything resembling a "sophomore slump" and in last night's banger between the Wolves and Knicks, Karl-Anthony dropped 47 and 15, while Kristaps "only" hung an efficient 29 in the Knickerbocker W. Karl-Anthony, for what it's worth, also became the youngest Timberwolf to hang that many points in a game and became the third youngest (behind Shaq and Kevin Durant) to drop 40+ and 15+ in a game. Nice company to be around.
The Los Angeles Clippers
Yes, they took a bad loss in Brooklyn the other night. Still, the Clippers are playing an incredibly high level right now and, along with San Antonio, seem like the only real threat to Golden State's stranglehold on the Western Conference. Here's L.A.'s Jamal Crawford discussing the team's maturity, resilience, and urgency in this NBA season. 
☃☃☃
NOT
J.R. Smith's "defense"
We all love J.R. Smith and he's great for the NBA, but man, Jason Terry played J.R. Smith like a fiddle the other night in Milwaukee. Here's Jet discussing the odd play/defensive lapse and what he was thinking.
The Brooklyn Nets
Hang in there, Brooklyn fans! The Nets are struggling through what appears to be another lost season, but the squad's not giving up and Sean Kilpatrick talks about the culture and mentality that's being forged down in Brooklyn during these trying times.
(AP Photo/Jim Mone)
---
---