NBA Draft Recap: A night of unexpected picks and trades…
Thursday night's NBA Draft started off as expected, but it wasn't long before we were like… Just as everyone predicted, Philadelphia selected Ben Simmons (a.k.a. pizza) with the number-one overall pick. Simmons was hands-down the best prospect in this year's draft, … Continued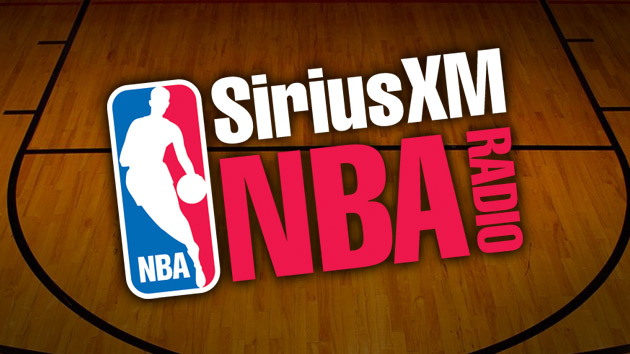 Thursday night's NBA Draft started off as expected, but it wasn't long before we were like…
Just as everyone predicted, Philadelphia selected Ben Simmons (a.k.a. pizza) with the number-one overall pick. Simmons was hands-down the best prospect in this year's draft, but was he the right fit for the Sixers? That remains to be seen, especially considering Philadelphia was actively trying to adjust their roster by trading for another lottery pick but couldn't get another team to agree to a deal. With the current roster, the Sixers will likely run their offense through Simmons and his versatility will allow him to facilitate for the likes of Jahlil Okafor and Nerlens Noel.
At No. 2, the Lakers went with Brandon Ingram. Again, we all anticipated this. The Duke product will give a huge boost to Los Angeles' anemic offense. Ingram is a pure scorer with a ton of athleticism and a huge upside. He's just 18 years old and his body is still developing, but he's destined to be a future star. How he handles the pressure of being dubbed the Lakers' replacement for Kobe Bryant, though, will determine how far he can go.
Here's where things got a little crazy. With the No. 3 pick, the Boston Celtics selected Jaylen Brown. Now, this isn't an indictment on Brown; his body is NBA-ready and he's a solid wing player. But with Kris Dunn, Buddy Hield and Jamal Murray still on the board, this is a curious choice. There were a ton of rumors that Boston would look to trade the pick to add a veteran, but that didn't come to fruition. Still, the Celtics were a playoff team last year and have done very well in their rebuilding process, so NBA Radio host Brian Scalabrine says it's not time to push the panic button.
The Suns took Croatia's Dragan Bender at No. 4, expecting him to become this year's Kristaps Porzingis. Bender was the first of a record 14 foreign players to be selected in the first round. Minnesota selected Kris Dunn with the No. 5 pick, which is interesting considering its backcourt is already crowded with Ricky Rubio, Tyus Jones and Zach LaVine. But Dunn is a very polished player who'll fit well alongside the core of Andrew Wiggins and Karl-Anthony Towns.
The Pelicans snatched up Buddy Hield at No. 6, giving Anthony Davis some much-needed scoring help. Hield is a sharpshooter who'll do well in New Orleans' up-tempo offense.
The Nuggets got a steal at No. 7 with Kentucky's Jamal Murray falling out of the top-five. Murray has great three-ball range and driving abilities so he'll fit well alongside Emmanuel Mudiay, giving Denver its cornerstone backcourt for the next five-to-ten years.
🏀💫😍 emojis!

🔨Dragan Bender
😏 Malachi Richardson
💯Dejounte Murray
🤔Marquese Chriss
💪Domantas Sabonis
😛Jamal Murrayhttps://t.co/rlwwSUH5MC

— SiriusXM (@SIRIUSXM) June 23, 2016
The biggest trade of the night came when Orlando sent the No. 11 pick Domantas Sabonis, Victor Oladipo and Ersan Ilyasova to the Oklahoma City Thunder for Serge Ibaka. Sabonis, the son of basketball legend Arvydas Sabonis, is a polished big-man with a solid low-post game. The Thunder backcourt of Russell Westbrook and Oladipo would probably be fun to watch next season as OKC is trying to make itself more attractive for impending free agent Kevin Durant.
ICYMI them on Facebook Live here's what @TermineRadio @Jumpshot8 and @hoopscritic had to say about the Ibaka deal pic.twitter.com/d5FiNRYNYy

— SiriusXM NBA Radio (@SiriusXMNBA) June 24, 2016
Winners
Phoenix Suns- Getting Bender and nabbing the No. 7 pick from the Kings to take Marquese Chriss gives the Suns the two players they coveted most in the draft.
Chicago Bulls- The Bulls resisted every trade proposal for Jimmy Butler and drafted Denzel Valentine, an all-around great player at No. 14. After trading Derrick Rose away, that is a step in the right direction.
Losers
Sacramento Kings- The Kings managed to get Malachi Richardson and Skal Labissiere at Nos. 22 and 28, respectively, but they traded the No. 7 pick to the Suns for the No. 13 pick and selected Greece's Georgios Papagiannis. That selection elicited this tweet from DeMarcus Cousins:
Lord give me the strength 🙏🏿

— DeMarcus Cousins (@boogiecousins) June 24, 2016
Yeesh. When your biggest star isn't happy, it's clear you're doing something wrong.
Milwaukee Bucks- It's hard to make sense of the Bucks taking Thon Maker at No. 10. Maker was expected to go in the second-round, so this seems like a waste of a top-10 pick. Milwaukee has potential to be a solid team led by Giannis Antetokounmpo and Jabari Parker, but this pick doesn't move the team forward in any way.
Biggest Steal
Detroit Pistons- Henry Ellenson was expected to be a lottery pick, but fell to Detroit at No. 18. His face-up game will work very well alongside Andre Drummond's low-post power game.
---
---
---