Nashville's Charles Esten heard about the series Season 5 renewal from fans
In his first broadcast interview after the announcement that canceled ABC series Nashville would live on for 22 more episodes, star Charles Esten (Deacon Claybourne) told SiriusXM's The Highway (Ch. 56)  that he first learned about the deal from fans. "I … Continued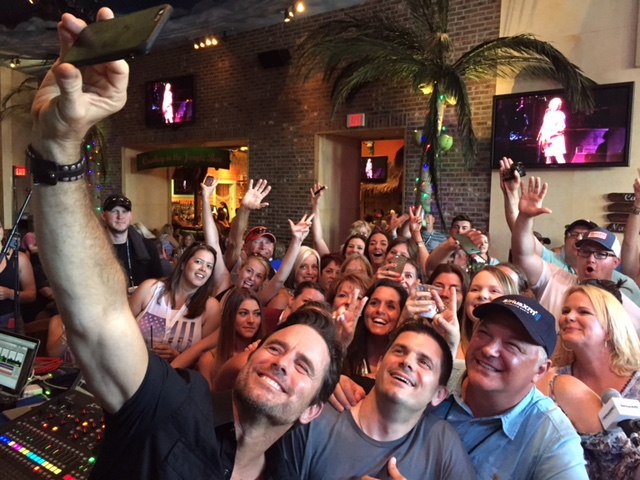 In his first broadcast interview after the announcement that canceled ABC series Nashville would live on for 22 more episodes, star Charles Esten (Deacon Claybourne) told SiriusXM's The Highway (Ch. 56)  that he first learned about the deal from fans.
"I started getting things from fans before I got anything from an agent or a producer. The fans knew first."

Esten gave his first post-renewal broadcast interview to The Highway's Jessica Wade in an interview at the CMA Festival in Nashville. ABC canceled Nashville several weeks ago after the end of season four. The series will continue on cable network CMT, with replays on HULU.
When asked if he's been contact with show co-stars Connie Britton or Hayden Panettiere, Esten said "I haven't even had a chance to speak with them yet, this all happened just today…I'm just soaking this all in like everybody else."
He said that ending season four without finality was a big help, coupled with outstanding fan support.
"There was a cliffhanger, which is unusual for a show which might be ending all the way – so that gave us a little hope… [executives for producer Lionsgate] were going around talking to people about where the show might end up, and while they were doing it, Nashville Nation was going crazy."
Esten told The Highway that it's all about the fans.
"All those #Nashies were going crazy and signing petitions and doing their hashtags, so at the exact same time [Lionsgate executives] were looking for a home, there was a whole world out there saying that the wanted more of the show, they wanted more stories, more songs from Nashville, and now Amen they get 'em."
Esten legged it over from the Chevy Riverfront stage to the Music Row Happy Hour with Buzz Brainard to revel in the good news with fans.
"I want to thank SiriusXM, especially The Highway," he said, with a freshly produced Margarita in hand, "and all who have spoken about Nashville so warmly,"
---
---
---