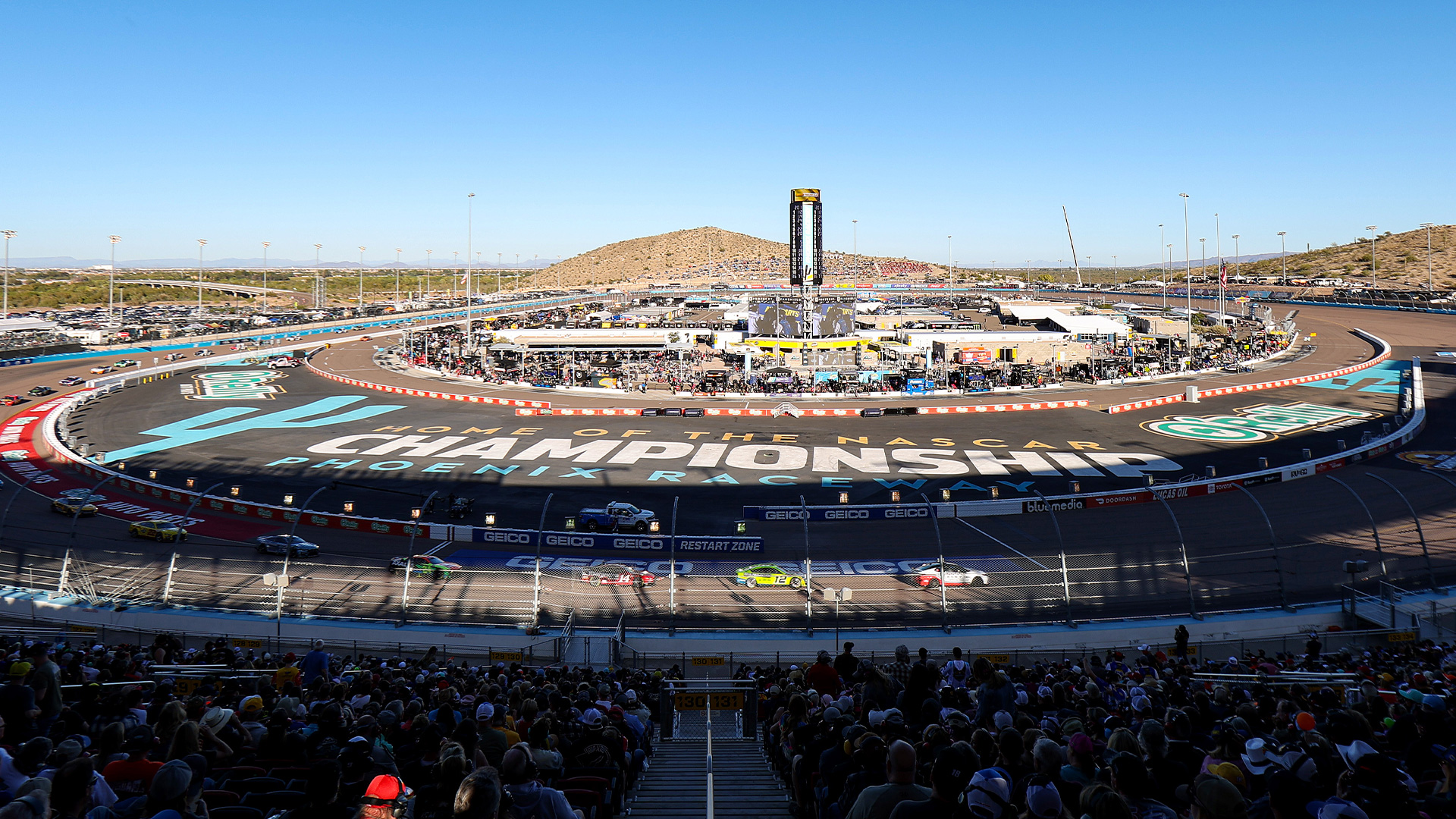 The NASCAR Cup Series roars back to the Phoenix Raceway on November 5 to bring the thrilling 2023 season to a dramatic close. With the title on the line, the final four contenders will battle it out for the ultimate prize — the 2023 NASCAR Cup Series Championship.
---
SiriusXM NASCAR Radio (Ch. 90): Listen to every lap on the SiriusXM app & web player
---
As the 2023 season nears its climax, motorsport enthusiasts, drivers, and teams are revving up for an adrenaline-pumping finale that will decide this year's NASCAR Cup Series Champion. Scheduled to start at 3pm ET, the NASCAR Cup Series Championship will air on SiriusXM NASCAR Radio with live coverage and commentary.
Known for its electrifying races, Phoenix Raceway has been a regular feature in the NASCAR calendar. The first race at this track dates back to 1964, with driver Davey MacDonald emerging victorious in the inaugural event. The 1-mile track in Avondale, AZ, is set to witness a thrilling 312-lap showdown on Sunday, covering a distance of 312 miles, in determining this season's champion.
Last year, in the 2022 NASCAR Cup Series Championship at Phoenix Raceway, Joey Logano claimed the coveted title, leaving an indelible mark in the history of the iconic track.
---
Get live trackside coverage of every national series race, and unparalleled daily NASCAR talk and analysis. Plus driver and pit crew audio, as well as interviews with team owners and other pro stock car racing insiders. Learn more about NASCAR on SiriusXM.
---
---
---