Trent Dilfer: Real chance Romo started last game for Cowboys
Trent Dilfer thinks it is entirely possible that quarterback Tony Romo has made his last start for the Dallas Cowboys. As Romo recovers from a broken bone in his back and rookie Dak Prescott basks in the glow of a … Continued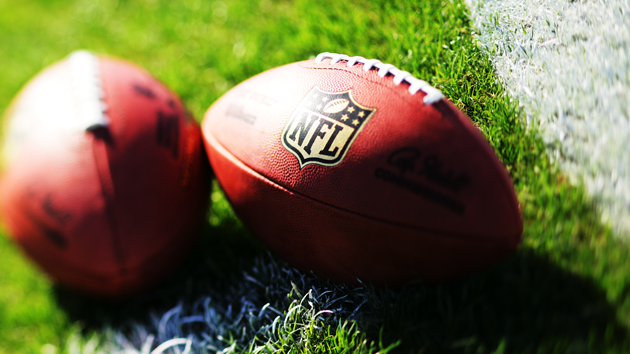 Trent Dilfer thinks it is entirely possible that quarterback Tony Romo has made his last start for the Dallas Cowboys.
As Romo recovers from a broken bone in his back and rookie Dak Prescott basks in the glow of a strong preseason, the former NFL quarterback and ESPN analyst sees a perfect storm brewing for change.
Pattern of injuries 'harsh reality of NFL'
"The harsh reality of the NFL is if you've begun a pattern of injuries, especially the same pattern of injuries, you tend to be hurt the rest of your career," Dilfer told Bruce Murray and James Lofton on the SiriusXM Blitz. "Taking that into account, as well as studying Dak Prescott, his impressive preseason, but going back to the evaluation of what he was at Mississippi State, talking to people that spent a lot of time with him, how he processes information, his intangible qualities, his competitive temperament, I think he's poised to have a phenomenal rookie year.
Moving to Prescott allows Cowboys to 'grow' their team
"And if you put that next to Tony sitting down, injured again, the amount of money Tony makes … the freedom that creates you if Tony's salary is going off the books a year from now, what you can do to grow your football team? If Dak Prescott plays as well as I think he will play, I think it's a real possibility that he's the quarterback of the present and the future."
Gus Bradley: Jaguars need to show more consistency

If Jacksonville Jaguars coach Gus Bradley had to point to one aspect of his team that needs to show improvement when the season opens Sunday against the Green Bay Packers, it would be consistency.
"You see flashes — offensively, defensively — where we've played very well," Bradley told Bob Papa and Mike Nolan on the Opening Drive. "But then there's times where we stall and you're going to have some of those in a game, the first half of a game, offensively, the ability to put points on the board.
Need better third-down, red-zone production
"We've scored a lot of points in the second half, but I think that consistency is what we're looking for on both sides. And then situational football is so important — the third down and the red zone. Especially (against) a team like Green Bay; they're so efficient in the red zone. Most of the points, when they get in the red zone, turn into touchdowns. And they do such a great job there.
"And that was one area that we felt we need to work on, both sides, as well as third down."
Charles Clay: Bills' offense able to 'play a lot faster'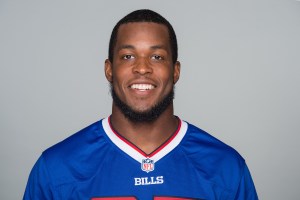 Much has been made about the greater familiarity that the Buffalo Bills' defensive players have with Rex Ryan's scheme, something with which they mostly struggled in 2015.
Not nearly as much has been discussed about the Bills' offense, which made significant strides last season and led the NFL in rushing. That unit also went through a learning process with the scheme of offensive coordinator Greg Roman. And with a year of that under its belt, it fully expects to perform better beginning with Sunday's opener at Baltimore.
'Biggest thing is guys knowing the system'
"That's been probably the biggest thing is guys come in knowing the system," tight end Charles Clay told Jim Miller and Pat Kirwan on Movin' The Chains. "Whenever you know the ins and outs of an offense it gives you the chance to go out there and play a lot faster and not think as much, so I think that's the biggest thing for us going into this year is that (comfort) and just knowing the offense and just not thinking, just going out there and being able to play fast."
Ravens play 'physical brand of football'
Although he has a healthy respect for the Ravens' defense, Clay doesn't expect that to change on Sunday.
"Their brand of football is playing physical," Clay said. "They do a lot of things coverage-wise to throw off a lot of people and when you add guys like (safety) Eric Weddle and things like that to your defense and it only makes it that much more difficult to prepare for, so it's definitely something that we're looking forward to.
"We've put in a lot of work this offseason, so we feel we're prepared."
Myles Jack: 'Just trying to earn my stripes' with Jaguars
Myles Jack knows a little something about patience.
The linebacker hasn't played a down of a football game that has counted since last September, when, while at UCLA, he suffered a season-ending torn right meniscus. As a rookie for the Jacksonville Jaguars, Jack still has yet to play a meaningful game.
And he has yet to crack the starting lineup.
'As far as health, I'm a thousand-percent good'
"As far as health goes, I'm a thousand-percent good, ready to go," Jack told Bruce Murray and Maurice Jones-Drew on the SiriusXM Blitz. "And then, as far as my role, as of right now, Telvin (Smith) and Pos (Paul Posluszny), they're the 'Mike' and 'Will; and I'm just backing those guys up. When need be, they'll call my number, but I have big role on special teams. That's up to the coaches. I'm just really trying to earn my stripes and when my number's called, I'll be ready."
Jack is going his best to not allow himself to become overhyped about playing his first NFL game Sunday when the Jaguars open the season against the Green Bay Packers.
'Try to keep cool and continue studying'
"I mean, obviously, we're playing a guy in Aaron Rodgers who's probably potentially a Hall-of-Famer," Jack said. "He's a fantastic quarterback, one of the best in the league. So to think that's how you come into the league and play a guy like that, that's definitely very exciting. I try to keep it cool and just continue studying and just be ready for Sunday.
"College and the NFL, it's two completely different worlds, and I've been fortunate to have veterans and guys that have really taken me under their wing, like Paul Posluszny, Telvin, the other guys we've had — Jordan Tripp, Sean Porter, Hayes (Pullard), all of them have helped me extremely. I wouldn't be able to do what I do without those guys. It's been great, it's a whole new world."
---
---