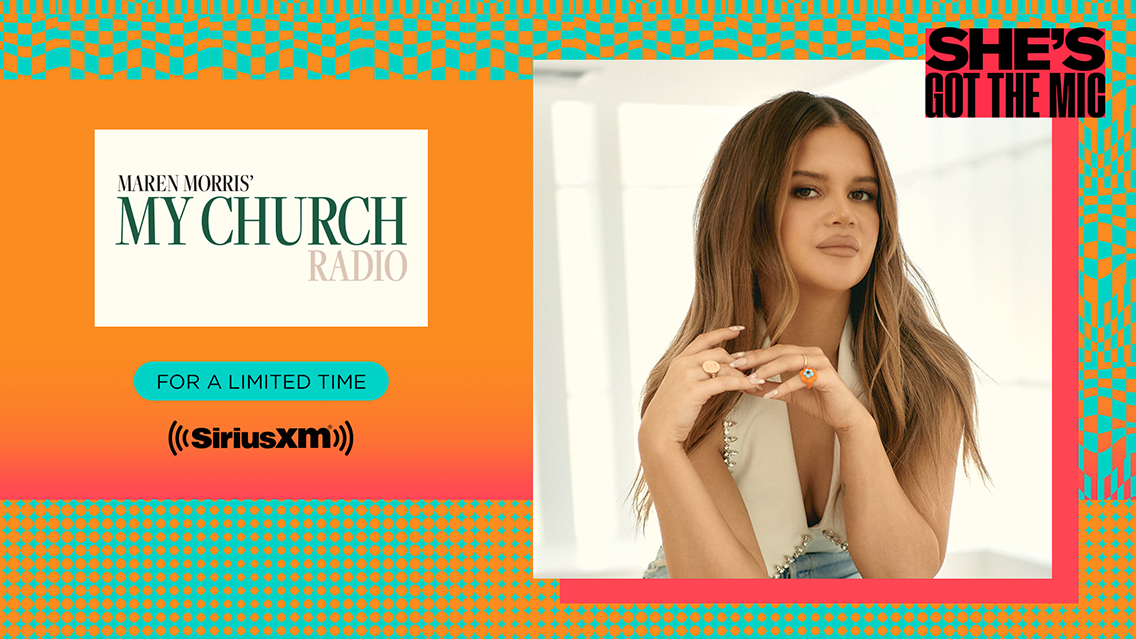 ***Check out SiriusXM's latest artist channels here***
---
Roll the windows down and turn up the dial on My Church Radio from Maren Morris in honor of Women's History Month from now through March 30 on the SXM App.

My Church Radio celebrates this genre-bending singer-songwriter whose music, although heavily influenced by country, also incorporates other genres like pop, R&B and rock. My Church Radio features the female artists that have inspired Morris' career in music as well as highlight her own discography, including her forthcoming album, Humble Quest, debuting March 25. My Church Radio will also be available via satellite from March 23 to March 30 on Channel 104.
---
Related: Watch country supergroup The Highwomen's unforgettable live performance
---
Artists You'll Hear
In addition to Maren's career-spanning music, you'll hear songs by Brothers Osborne, Dolly Parton, Beyonce, Jason Isbell, John Mayer, Julia Michaels, Keith Urban, Lizzo, Maggie Rogers, Taylor Swift, The Chicks, Dua Lipa & more.
SiriusXM is honoring Women's History Month across SiriusXM, Pandora and Stitcher with special themed programming and limited-engagement channels. Tune in throughout March to celebrate the awe-inspiring women who've made lasting contributions to the worlds of music, business, health, politics, comedy, sports, entertainment and more. The month's programming will ensure "She's Got the Mic" by raising the voices of both prolific and up-and-coming female artists. Along with My Church Radio, three other limited-engagement music channels will launch this month, spanning genres and representing artists from across the decades, including collaborations with Avril Lavigne and Tina Turner, as well as an homage to the defining, female-led festival tour of the '90s, Lilith Fair. All limited-engagement channels will be unique, curated audio experiences.
All month long, listeners will hear shows, performances, interviews, podcasts, special segments and much more about and from female artists and leaders who inspire us all. Using all of its available platforms, SiriusXM and its brands are unified in amplifying the voices of women artists, creators and leaders, whether they are unknown or superstars.
---
Related: Women of Country channel – Tip your hats to barrier-breaking female artists
---
For more information about special Women's History Month programming across SiriusXM, Pandora and Stitcher, click here.
---
---
---