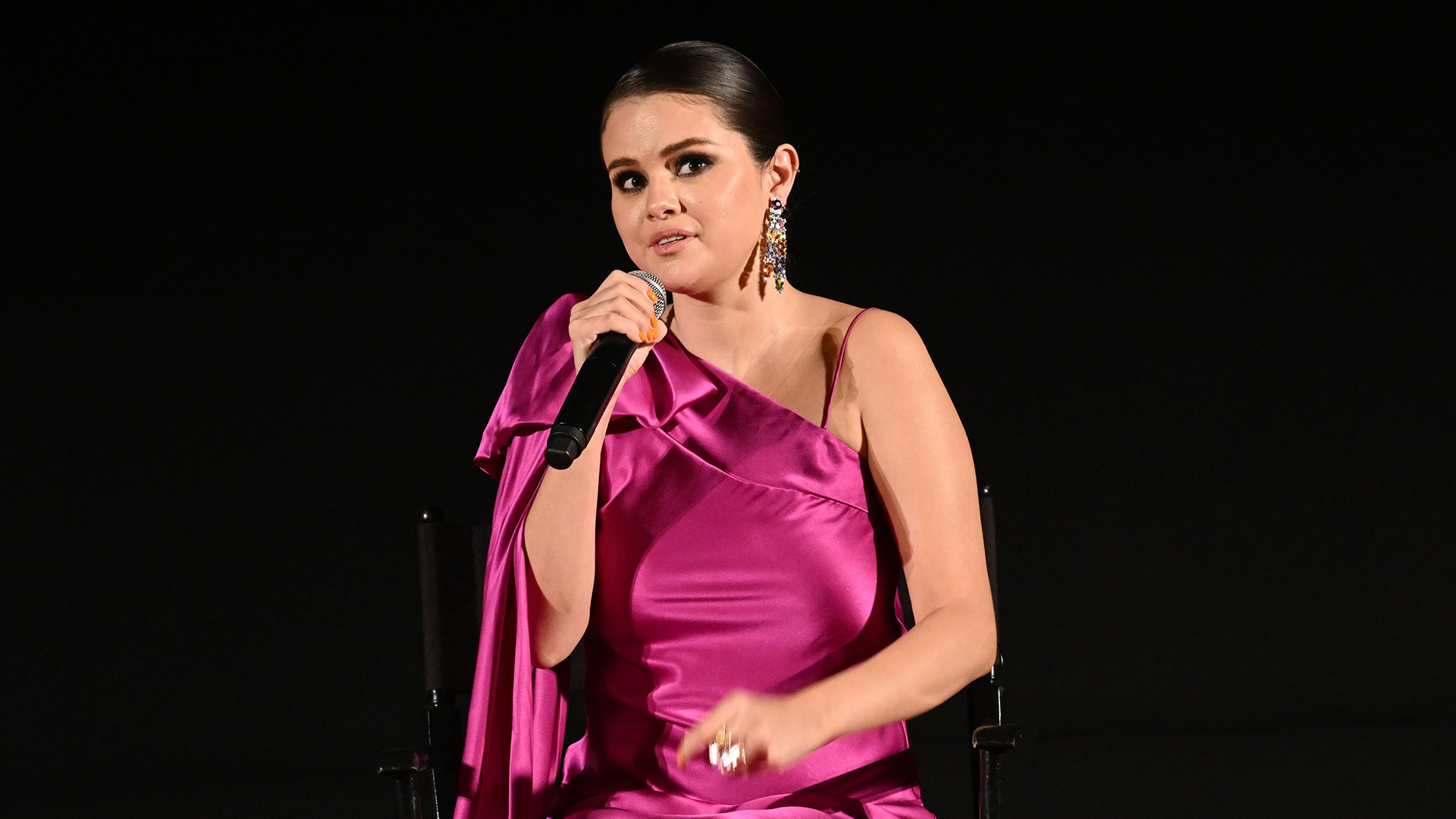 Photo by Michael Kovac/Getty Images for AFI
May is Mental Health Awareness Month, and for many of us, music can be a powerful tool to convey difficult emotions and experiences. It's unsurprising that so many musicians have used their craft to talk about mental health. Whether they're singing about body image or depression, it's often easier to say it with a song. From Kendrick Lamar's rap hits to Bruce Springsteen's classic rock, artists across all genres have opened up about their mental health journeys, inspiring and resonating with fans around the world. Here at SiriusXM, we're celebrating the musicians who are speaking up, breaking the stigma, and providing a safe place for their fans to express themselves.
Read on to learn more about some truly inspirational musicians!
---
Kendrick Lamar
Platinum-certified rapper and songwriter Kendrick Lamar has spoken candidly about his struggles with mental health, survivor's guilt, and grief. Having lost friends to gang violence, Lamar has been praised for providing a voice for many young people in similar situations. His 2015 album To Pimp a Butterfly reveals some of the difficulties he's faced, particularly in the song "u." With lyrics like "money can't stop a suicidal weakness" and "depression is restin' on your heart," Lamar's honesty has resonated deeply with fans.
For more hard-hitting hip-hop, tune in to Shade 45 (Ch. 45).
Lady Gaga
Pop icon Lady Gaga has never been one to shy away from tough topics, both in her music and in interviews. She spoke openly with Oprah about her experiences with PTSD, self-harm, and anxiety, and discussed the ways medication has helped her too. Gaga also advocated for mental health awareness in Prince Harry's documentary series The Me You Can't See (2021). She even set up the Born This Way Foundation to empower young people to create a kinder and braver world. There's no doubt that Lady Gaga is a powerful voice in discussions about mental health!
Hear Lady Gaga hits and more on The 10s Spot (Ch. 11).
Lizzo
Lizzo isn't just known for her catchy hits and flute skills — she's also an outspoken advocate for self-love and body positivity. This advocacy has resonated with fans across the world, and many have had their own self-esteem boosted by seeing Lizzo's unapologetic confidence. Lizzo also finds solace in her own music, especially in her 2016 hit "Good As Hell." Having struggled with anxiety and depression during her rise to fame, the star has shared how performing the song gives her a boost. With lyrics like "You know you a star, you can touch the sky," it's easy to see why!
If Lizzo has you feeling "good as hell," tune in to Hits 1 (Ch. 2) for more of the best in pop today!
Selena Gomez
Selena Gomez has been heavily praised for her transparency about her mental health, particularly following her 2022 documentary Selena Gomez: My Mind & Me. The film follows Gomez over a six-year period and documents her journey after being diagnosed with lupus and bipolar disorder. The ex-Disney star's song of the same name also tells a powerful story, as she sings "My mind and me, we don't get along sometimes." Her openness has helped many fans face similar struggles.
Seeking a burst of positivity? Let the music set you free on The Pulse (Ch. 5)!
Bruce Springsteen
Over his decades-long career, Bruce Springsteen has spoken candidly about his mental health, his time in therapy, and his experiences with medication. Springsteen uses his music to express his emotions honestly, and many fans identify with the feelings he sings about. "This Depression" is one example of his openness and vulnerability, with Springsteen singing "I've never felt so weak." There's no doubt that his music has served as a source of strength for fans worldwide!
Want to hear all things Springsteen? Be sure to tune in to E Street Radio (Ch. 20)!
---
For a musical mental health boost, why not jam out to all your favorite songs? Check out our full list of channels for more of the best in music.
---
---
---