Music-versary: We Are The World was released on March 7, 1985
We Are the World was released on March 7, 1985 as a charity single by the supergroup USA for Africa. Following the success of Band Aid's benefit single, Do They Know It's Christmas?, which brought together UK performers, activist Harry … Continued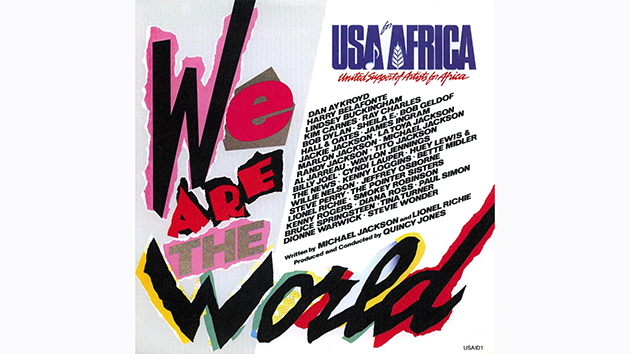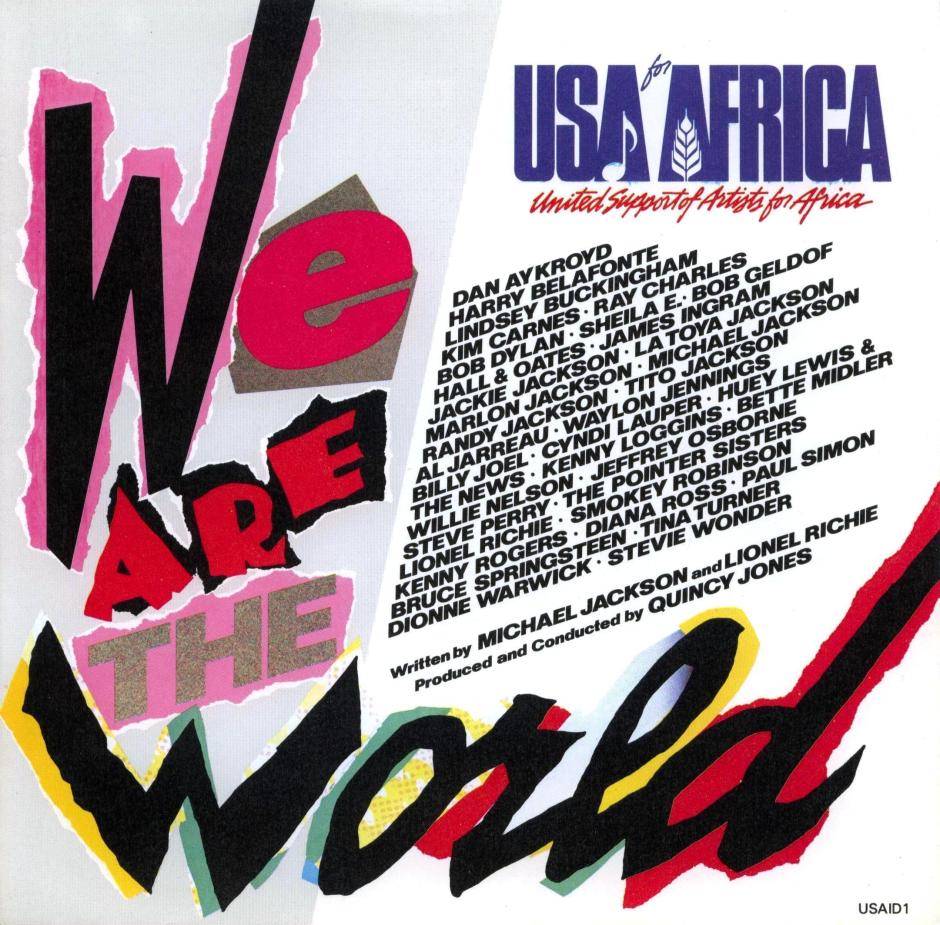 We Are the World was released on March 7, 1985 as a charity single by the supergroup USA for Africa. Following the success of Band Aid's benefit single, Do They Know It's Christmas?, which brought together UK performers, activist Harry Belafonte and fundraiser Ken Kragen rounded up some of the biggest names in American music to record a song that would raise money to help alleviate a famine in Ethiopia.
Written by Michael Jackson and Lionel Richie with production from Quincy Jones and Michael Omartian, the single sold more than 20 million copies and is one of the few all-time singles to have sold at least 10 million worldwide. It ended up raising more than $63 million (equivalent to more than $141.5 million today). It was also awarded numerous honors, including three Grammy Awards, one AMA, and a People's Choice Award.
"Check your egos at the door" read the sign on the front door of A&M Studios as the nation's biggest artists came through to contribute. They only had one night to cut the record, and many of the artists were coming straight from the American Music Awards, so Jones had to make sure egos weren't slowing down the process.
Among the 46 contributing vocalists for the album were Stevie Wonder, Paul Simon, Kenny Rogers, Tina Turner, Michael Jackson, Diana Ross, Dionne Warwick, Willie Nelson, Al Jarreau, Bruce Springsteen, Kenny Loggins, Steve Perry, Daryl Hall, John Oates , Huey Lewis, Cyndi Lauper, Bob Dylan, Waylon Jennings, Bette Midler, and Billy Joel.
During one of his shows on The Billy Joel Channel, Joel recalled what it was like recording the album.
"I remember that none of us liked the song," he explained. "When they first came in and played the song, we were all standing around, and I'm standing next to Cyndi Lauper, and she leans over to me, and she goes, 'It sounds like a Pepsi commercial.' And we all went, 'Mhmm.' But you know, it was for a good cause. We were all caught up in the enthusiasm of it. It was nice; it was kind of like high school chorus. We were all just back in the chorus again coming up with our own parts. It was fun."
For a free 30-day trial, check out http://www.siriusxm.com/freeTrial.
---
---
---