Music-versary: The Eagles released 'Their Greatest Hits 1971-1975′ on February 17, 1976
Release date: February 17, 1976 Credits: Glenn Frey (vocals, guitars, piano), Don Henley (vocals, drums), Bernie Leadon (guitars, banjo, mandolin, background vocals), Randy Meisner (vocals, drums), Don Felder (guitar, background vocals), Glyn Johns (production), Bill Szymczyk (production) Backstory: There are … Continued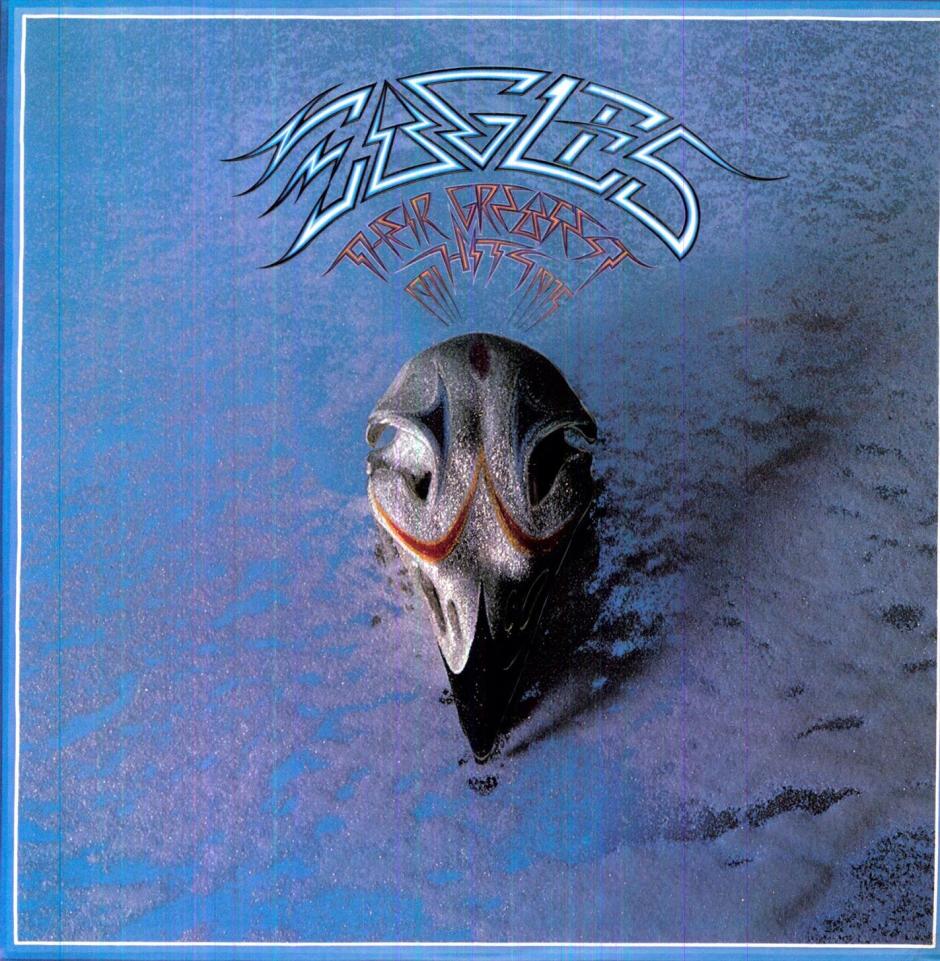 Release date: February 17, 1976
Credits: Glenn Frey (vocals, guitars, piano), Don Henley (vocals, drums), Bernie Leadon (guitars, banjo, mandolin, background vocals), Randy Meisner (vocals, drums), Don Felder (guitar, background vocals), Glyn Johns (production), Bill Szymczyk (production)
Backstory: There are only a handful of bands that have made such a powerful impact on rock 'n' roll as the Eagles. Forty years later, Their Greatest Hits (1971-1976) album is still a classic representation of one of the most influential decades in music history.  The Eagles' sound is a distinctive mix of gritty and freewheeling country, folk and rock — a sound that managed to capture the hearts and spirits of quite a few generations. That's why their songs are still in heavy rotation on many radio stations, still an important part of the music libraries of countless fans, and still serve as the soundtrack for many grocery and department stores. Their Greatest Hits (1971–1975) was a perfect collection of 10 tracks — nine singles released between 1972 and 1975 and the album track, Desperado.
With the exception of the comforting Tequila Sunrise, all of the singles were in the top 40, five were in the top 10, and the harmonic One of These Nights and sway-worthy Best of my Love topped the singles chart. Therefore, it made complete sense for the Eagles to compile those tremendous hits from their four previous albums and put them on one album.
Their Greatest Hits (1971-1975) also showcased the celestial union of Glenn Frey (who died last month at age 67) and Don Henley, both gifted songwriters, and both of whom eventually went on to have successful solo careers. Although there was some acrimony and strife between some of the band members, that did not stop the group from creating a glorious catalog of signature, sunny California rock for several years. Their Greatest Hits (1971-1975) is testament of the band's undeniable chemistry and genius. It's one hell of a compilation from one hell of a band.
Chart status: Their Greatest Hits (1971–1975) debuted at number four on the Billboard 200 and later reached number one on the album chart. It was the first album to be certified platinum (1 million sold) by the RIIA. On August 21, 1990, The Greatest Hits (1971 -1975) was certified 12-times platinum, and then 26-times platinum in November of 1999. By January of 2006, the album was certified 29 times platinum (29 million albums sold), which makes it the second best-selling album of all time in the United States, behind Michael Jackson's Thriller.
For a free 30-day trial, check out http://www.siriusxm.com/freeTrial.
---
---
---