Music-versary: Metallica's Master of Puppets album turns 30
Master of Puppets was released by Elektra Records on March 3, 1986. Metallica's third album, it was the Northern California metal architects' major label debut and would later become a certified international smash, peaking at No. 29 on the Billboard … Continued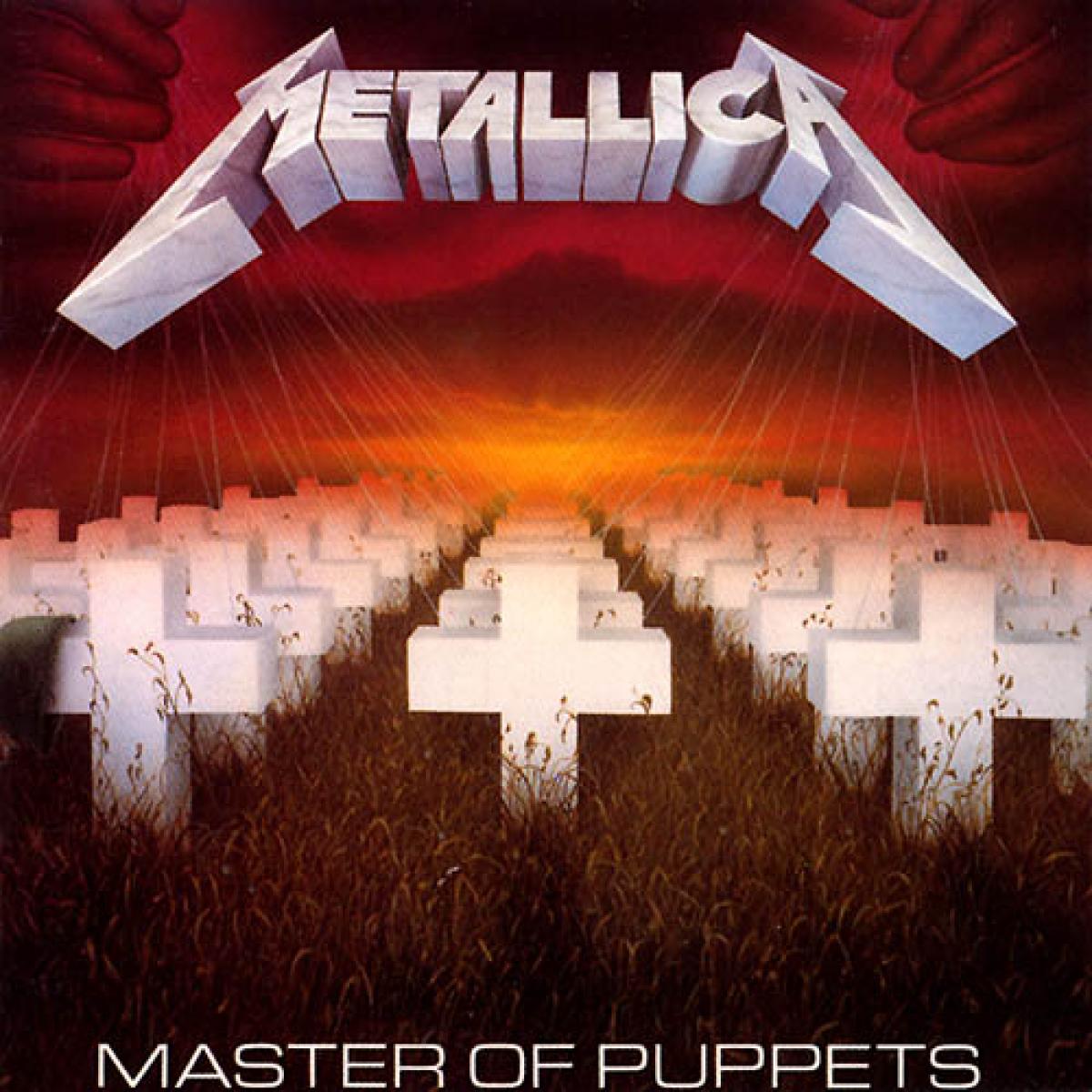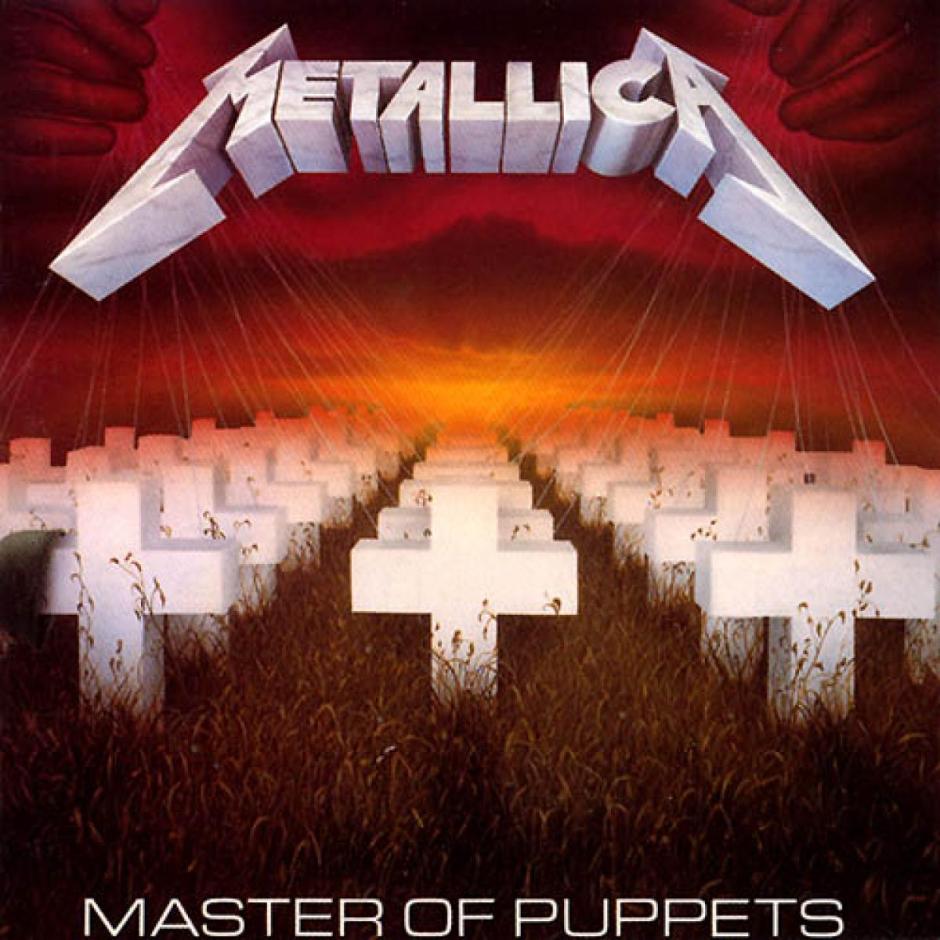 Master of Puppets was released by Elektra Records on March 3, 1986. Metallica's third album, it was the Northern California metal architects' major label debut and would later become a certified international smash, peaking at No. 29 on the Billboard album chart and going gold within a few months. It later become the first thrash metal album to be certified platinum (eventually six-times platinum in the United States alone).
"Metallica cracked open the steel ceiling and revealed the true force of underground music and everything that came with it. No costumes, no hairspray, no MTV period. This was the right record at the right moment, with the right backing," metal historian and host for Liquid Metal (Ch. 40), Ian Christe explained.
"Master [of Puppets] may be the first metal record to be taken seriously," he added. "Of course the band's commercial juggernaut only ballooned exponentially from there."
But what is it that made this album so iconic and successful? Well, a perfect storm of lineup, timing and innovation.
The album followed a series of lineup changes, but with James Hetfield, Lars Ulrich, Kirk Hammett and Cliff Burton solidified as its members, the band finally found an identity. Master of Puppets is the album under which the band mastered its craft.
Burton had introduced the other members to a whole new world of musical possibilities, leading the songs on Master of Puppets to be denser and more structurally complex, not to mention longer. Although it had the same number of tracks as Ride the Lightning, it was 7.5 minutes longer.
The band also pushed the boundaries of the genre by featuring a metal ballad on the record – Welcome Home (Sanitarium) – which was uncommon in the metal scene at the time.
"Cliff really exposed James and me to a whole new musical horizon of harmonies and melodies. [Our] whole way of writing songs together was very much shaped around Cliff's musical input," Ulrich said in a 2009 interview with Guitar World.
The lyrics on the album explored themes of insanity, helplessness and addiction, setting their sound and vibe apart from the rest of the underground thrash metal scene at the time.
"I think there's an innocence about it and just a real 'fuck you, world' attitude to it still," Hetfield told a Japanese television show on the album's 20th anniversary in 2006. "And we weren't, I think, very influenced by all of the 'bigness' of Metallica. Plus the songs, they have that energy, that fire; they're still youthful, but we were still growing and the songs got grander and bigger … I think every song on that record is really good and it stands up to time."
After receiving a large amount of mainstream exposure, the band was invited to open for Ozzy Osbourne on his Ultimate Sin tour.
"Going on the Ozzy tour really made a difference, because all of a sudden we were playing Master of Puppets to a pretty mainstream audience," Hammett told Guitar World. "Your typical Ozzy fan might not have gotten Metallica, but two or three years later, they were all saying, 'Yeah, I saw Metallica with Ozzy, and they blew him away!' We converted people night after night."
Despite a growing fan base, radio still wasn't giving Metallica much support, so the band's success ultimately came from "playing our asses off, putting on a great show, just bringing the music to the people in that way," Hammett explained.
Christie said that seeing Metallica's meteoric rise was an incredibly inspiring experience as a fan of the band.
"When you've been scurrying happily from one clandestine import record source to the next for half a decade, it's hard to describe now the sensation of waking up and seeing the underground heroes literally everywhere," he explained. "Everything was fresh and new rules were being written week by week. Metallica killed the posers, they earned respect, and they won … but not exactly against all odds. It was inevitable! Weak are ripped and torn away."
Tragically, in the fall of 1986 while in Sweden on their Damage Inc. tour the band's visionary Cliff Burton was killed in a bus accident.
The night before, the band members had drawn cards to determine who was sleeping in which bunk. Burton decided to switch bunks with Hammett, and when the bust skidded off the road early in the morning of September 27, Burton crashed through the window, and the bus toppled over on him, killing him instantly at the age of 24.
The band then ended their world tour at the height of their success, believing that Metallica would be no more.
"The only thing I could think was: 'The band? No way! There ain't no band,'" recalled Hetfield. "The band is not the band right now. It's just three guys."
According to Hammett, "a part of Metallica was lost forever when he died."
Thankfully, a few weeks after Burton's funeral, the remaining members decided to continue on and started auditioning new bass players. They eventually settled on Jason Newsted, who stayed with the band until 2001.
"When I came into Metallica, I had to do justice to Cliff's work, but I also had to put my own signature on it," Newsted told Guitar World. "No one could be Cliff Burton; Cliff Burton was the Jimi Hendrix of bass. I had to practice, practice, practice to get anywhere close to where he was."
Since the release of Master of Puppets, Metallica has gone on to record six more albums and is considered one of the most influential heavy metal bands of all time.
"Master Of Puppets to me is the last album where people of the highest level since the Beatles have come together and made music," said Jason Ellis, SiriusXM host, fighter and best-selling author. "They're the best of their time."
Hear the Bloody Roots Master Of Puppets 30th Anniversary Special hosted by Ian Christe tonight (3/3) at 9 pm ET on Liquid Metal as well as On Demand.
For a free 30-day trial, check out http://www.siriusxm.com/freeTrial.
---
---
---