Music-versary: Elvis' Heartbreak Hotel was released on January 27, 1956
Recording Date: January 10, 1956 Credits: Elvis Presley (guitar/vocals); Scotty Moore (guitar); Bill Black (Bass); D.J. Fontana (drummer); Chet Atkins (Guitar); Floyd Cramer (Piano); The Jordanaires (Backup vocals); Steve Shoals (producer) Backstory: Before Elvis recorded Heartbreak Hotel, he was already … Continued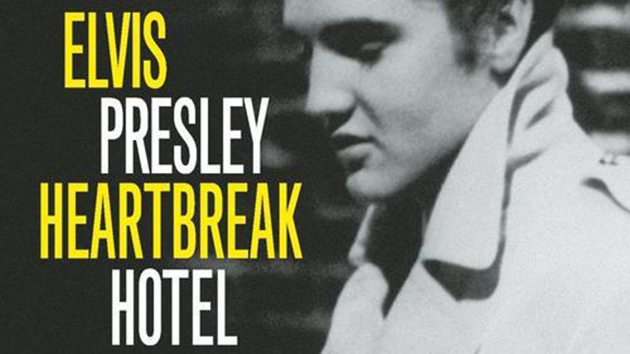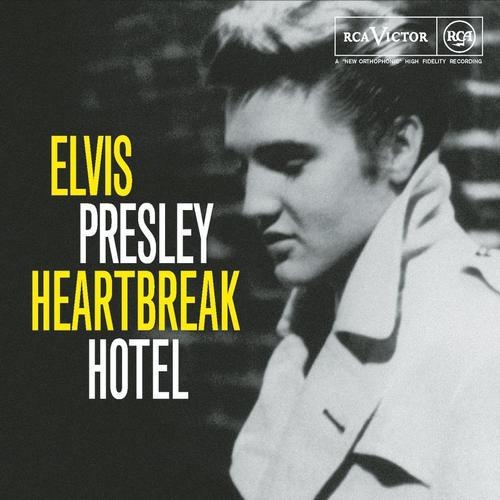 Recording Date: January 10, 1956
Credits: Elvis Presley (guitar/vocals); Scotty Moore (guitar); Bill Black (Bass); D.J. Fontana (drummer); Chet Atkins (Guitar); Floyd Cramer (Piano); The Jordanaires (Backup vocals); Steve Shoals (producer)
Backstory: Before Elvis recorded Heartbreak Hotel, he was already a regional star. He'd been a talented singer as a child, singing at church and at revivals, and entered into a talent contest by his teacher and principal after they heard him sing Red Foley's Old Shep in school. He was working as a truck driver in Memphis when he was signed to Sam Phillips' Sun Records, a contract eventually bought out by RCA for an unprecedented $40,000. But with Heartbreak Hotel, his first record for RCA, he claimed his first No. 1. With the help of that song — and maybe his hips —Elvis Presley became an international hit.
Not-So-Lonely Streets: Co-writers Mae Axton and Tommy Durden pulled the song together in about an hour. They got the idea from a short news item in the Miami Herald about a man who killed himself in a hotel, and left a suicide note reading only, "I walk a lonely street." Axton, a teacher, journalist, songwriter and part-time publicist, had promised Elvis a million-selling hit, and the young Elvis knew this was going to be it. When she played him the single, he only had one thing to say: "Hot dog, Mae, play it again."
Famous Followers: The pacing of the single caught the ear of a young Keith Richards, who was struck by the song's stark mood, which would go on to inspire songs like Start Me Up and Honkey Tonk Woman. "It was just the sound," he wrote in his 2010 memoir, Life. "It was the last trigger. That was the first rock and roll I heard. It was a totally different way of delivering a song, a totally different sound, stripped down, no bullshit, no violins and ladies' choruses and schmaltz, totally different. It was bare right to the roots that you had a feeling were there but hadn't yet heard."
For a free 30-day trial, check out http://www.siriusxm.com/freeTrial.
---
---
---