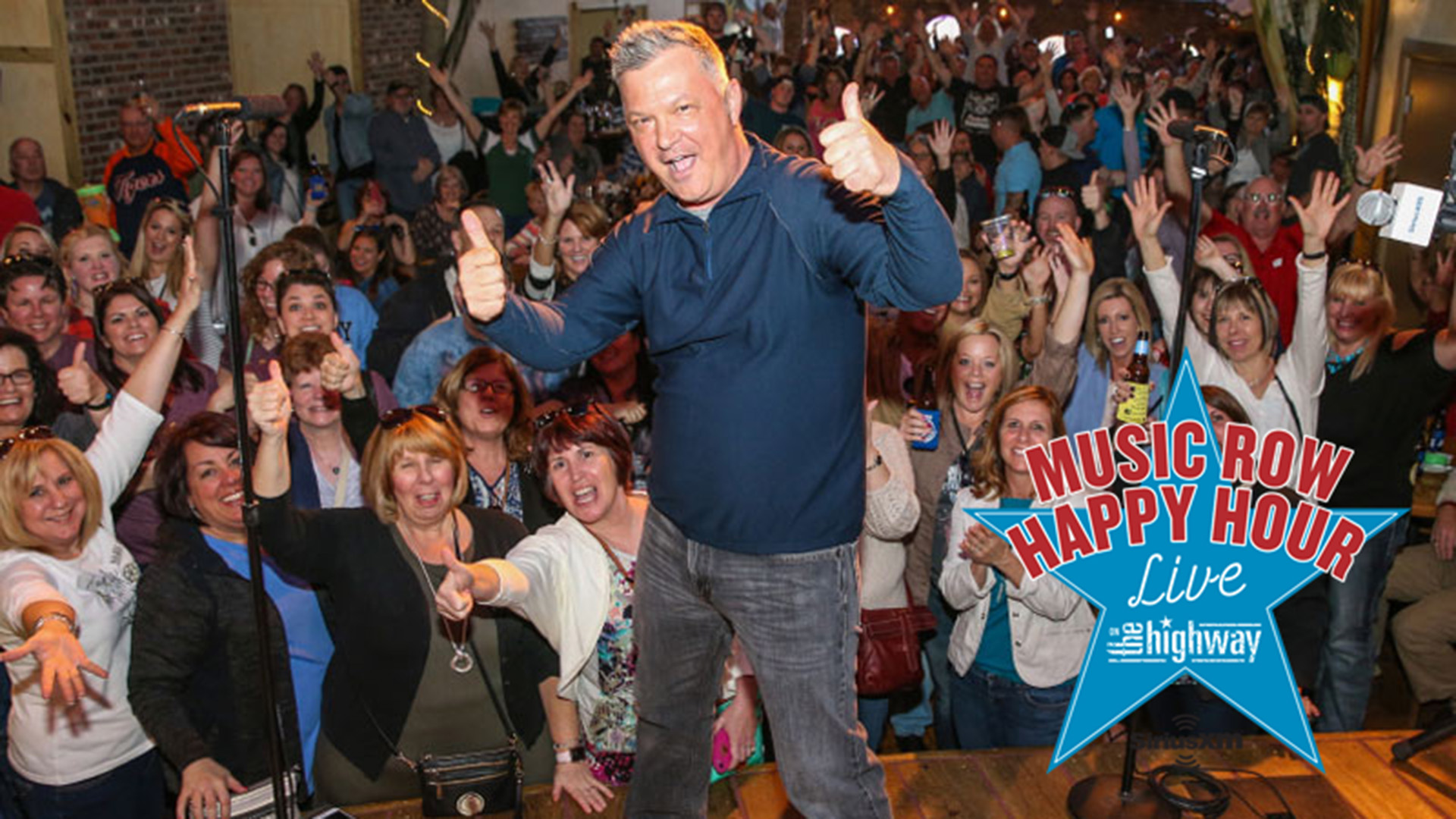 The Music Row Happy Hour takes place weekly at Jimmy Buffett's Margaritaville Nashville in Tennessee with Buzz Brainard — and you're invited to join the party!
Whether you're headed to Music City to experience our star-studded shows live or listening in on The Highway (Ch. 56), here's all you need to know to get ready. See frequently asked questions about the event below, and start planning your trip now.

Music Row Happy Hour FAQs
Where is the Music Row Happy Hour located?
What time does the Happy Hour begin and end?
For CMA week, the Music Row Happy Hour event hours extend to 12-7pm CST, Thursday through Sunday (June 8-11), and doors open at 11am.
Are reservations or tickets required? Can I get a table?
No reservations or tickets are required, but as a heads up there is usually a line. The Music Row Happy Hour is first come, first served (therefore entry is not guaranteed), but you might want to line up outside Margaritaville early if you'd like to try to get a table.
How do I get on the air?
The best way to get on the air is to fill out a card that we provide on site and tell us about your group and experience. Keep in mind that showing up early or bringing gifts does not increase your chances of being on the air. There are no guarantees as on-air opportunities are limited.
Can I bring gifts?
You do not need to bring gifts although they are appreciated; you're not guaranteed to give Buzz the gift on the air.
I cannot make it to the Happy Hour, but is it possible to still send Buzz a patch?
Yes! Our mailing address is 501 Broadway #600 Nashville, TN 37203.
Where can we share updates from the Happy Hour and relive the experience later?
Keep an eye on The Highway's socials for updates, pictures, and videos of the Music Row Happy Hour. Tag us and use #MRHH in your posts!
Where do we find details about select/remote shows of the Happy Hour?
You can find more details closer to the dates on our schedule.
Will there be any security checks?
There will be security checks for your safety where bags will be checked and no open containers (bottled water, soda, etc.) will be allowed inside. No weapons can be brought into the event.
Will there be any live music or artist interviews?
We have surprise guests show up all the time! You never know who will drop by.
Any recommendations for what to do while we are in town?
Check out these links for helpful suggestions:
For more information about the Music Row Happy Hour, click here.
---
---
---