Your Music Horoscope: Cancer Season
Take a look at songs for your star sign during the month of the crab.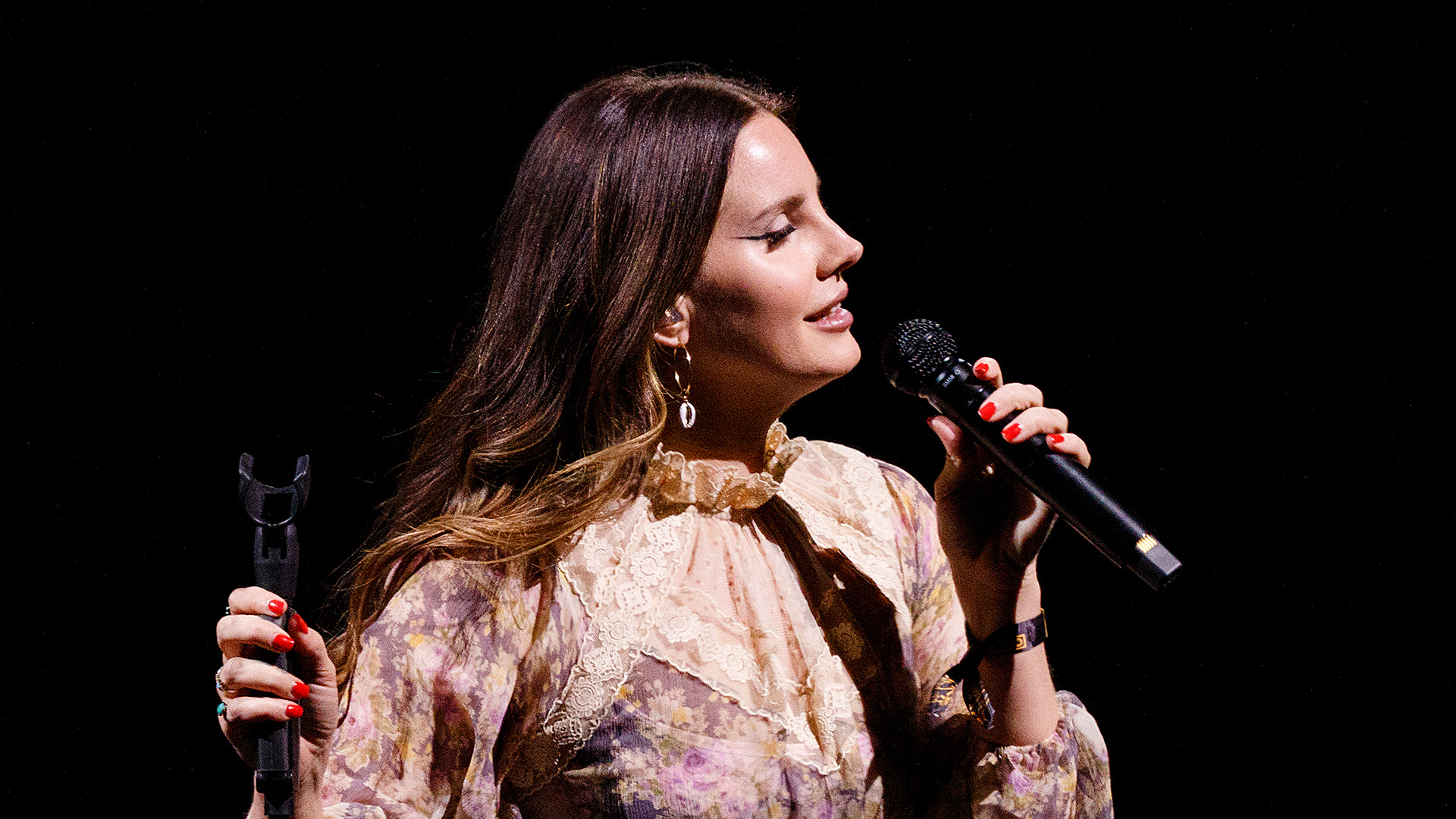 Photo by Andrew Chin/Getty Images
From around June 21 to July 22, we welcome the sign of the crab for Cancer season. This is a time of deep emotional exploration and connection. Those born under this water sign are known for their intense sensitivity, fierce loyalty, and intuitive nature.
There's a whole host of incredible artists born under the Cancer sign. From the electrifying guitar riffs of Carlos Santana to the soothing melodies of Cat Stevens and the powerful vocals of Ariana Grande, Cancerians have made significant contributions to the music scene. These artists, with their diverse styles, encapsulate the essence of this hard-working and creative star sign.
Join us in discovering your musical horoscope this Cancer season.
---
Cancer
"Summertime Sadness" – Lana Del Rey
Cancer season is a time to get in touch with your emotional side and "Summertime Sadness" provides the perfect opportunity to do so. The longing lyrics reflect the introspective mindset often associated with this season. And it's written and performed by a proud Cancerian, Lana Del Rey, making it the ideal song for your musical journey over the next month.

Aries
"Safe & Sound (Taylor's Version)" – Taylor Swift ft. Joy Williams and John Paul White
Spontaneous and fiery, those born under Aries could learn from Cancer's need for security and safety, mirrored in the comforting lyrics of Taylor Swift's "Safe & Sound." Originally recorded for the first installation of The Hunger Games, its soothing melody could calm even the most impulsive Aries.
For more hits from the 2010s, head over to The 10s Spot (Ch. 11).
Taurus
"I Will Wait" – Mumford & Sons
Taurus and Cancer are both incredibly patient, a trait which takes center stage in the Mumford & Sons song "I Will Wait." This 2012 indie folk anthem sums up the resilience of the two signs, and their willingness to wait for what truly matters to them.

Gemini
"Say" – John Mayer
Communication is key for both Geminis and Cancerians, making John Mayer's "Say" a relevant song for them this month. "Say what you need to say" really sums up the mindset of both signs. Being able to express your thoughts and get them out in the open is important to both Geminis and Cancerians.
For more of John Mayer's laid-back vibes, listen to The Coffee House (Ch. 6).
Leo
"So What" – P!nk
If there's one thing that Cancerians can learn from Leos, it's the unshakable and immovable self-confidence that exudes from those born under the sign of the lion. We don't doubt that this Cancer season, Leos will be playing this P!nk anthem at full volume and shouting "So what?" to keep any niggling doubts and insecurities at bay.
Virgo
"I'll Stand By You" – The Pretenders
Virgo and Cancer find joy in giving to others, which is beautifully expressed in "I'll Stand By You" by The Pretenders. This 1994 ballad echoes the supportive nature of both these zodiac signs and teaches us all about being by the side of those we love in the darkest of times. 
Libra
"Not Afraid"
–
Eminem
As cardinal signs, Libra and Cancer are natural leaders. Eminem's "Not Afraid" captures their ability to face their fears, and lead others while doing so. In the song, Eminem urges listeners to "walk this road together, through the storm." With strong leadership skills, both Libras and Cancerians can fight their own battles, and help others with theirs too. 
For more Eminem, check out his very own channel, Shade 45 (Ch. 45).

Scorpio
"True Colors" – Cyndi Lauper
Scorpio and Cancer are both empathetic water signs. Therefore, Cancerian Cyndi Lauper's 1986 hit makes for the perfect song for both signs. The song speaks of accepting and loving someone for being their authentic selves. It has become an anthem of acceptance within the LGBTQ community. In fact, in 2008, Lauper co-founded True Colors United, a non-profit organization dedicated to eradicating LGBTQ youth homelessness.
Watch this throwback performance of Lauper singing "True Colors" on The Howard Stern Show.
Sagittarius
"Changes"
–
David Bowie
Where Cancerians like their routine and change can be a challenge, Sagittarius is a mutable sign, so it's associated with adaptability. Those born under Sagittarius will be no stranger to David Bowie's GRAMMY Hall of Fame song, "Changes." Originally released in 1972, the song encourages the listener to navigate through life's toughest moments and to look at change as an opportunity to grow. It's a reminder for all signs to not fear change, to "turn and face the stranger," and to be a bit more like their Sagittarius peers.
If you're a fan of David Bowie, listen to his eclectic rock hits and more on The Loft (Ch. 710).
Capricorn
"Sweet Home Alabama"
–
Lynyrd Skynyrd
The family-oriented and home-loving nature of Capricorn and Cancer is beautifully portrayed in "Sweet Home Alabama" by Lynyrd Skynyrd. This song pays tribute to love, to family, and to home. Wherever home may be, it's somewhere that these two signs have a deep appreciation for. Listen to the members of Lynyrd Skynyrd reflect on "Sweet Home Alabama" below. 
And hear more of the legendary band on Rock and Roll Hall of Fame Radio (Ch. 310).
Aquarius
"Someone Like You"
–
Adele
For Aquarians, Adele's "Someone Like You" reminds them to embrace their emotional side, a hallmark of the Cancer sign. This deeply emotional ballad connects Aquarians with their ability to empathize with others. "Someone Like You" also urges Aquarians to really get in touch with their feelings, and have a heartfelt sob, if the occasion calls for it.
Check out Mimi Webb's beautiful cover of Adele's hit song below.
Pisces
"Respect"
–
Aretha Franklin
Regarding boundaries, Cancerians are very clear and firm with what is and isn't acceptable. Pisceans could learn something from this, as they find it a little more challenging to set and adhere to boundaries. Aretha Franklin's 1967 GRAMMY-winning "Respect" is the perfect tune for gaining this understanding. Originally released in 1965 by Otis Redding, "Respect" became synonymous with Franklin and stands as an ode to female empowerment! 
For more sounds of the 60s, head to 60s Gold (Ch. 73). 
---
Find more music to fit your vibe for Cancer season on SiriusXM. 
---
---
---