Music for Your Star Sign: Aquarius
It's Aquarius season! Let's celebrate with a rundown of songs that give off peak Aquarian energy. Will your favorite make the list?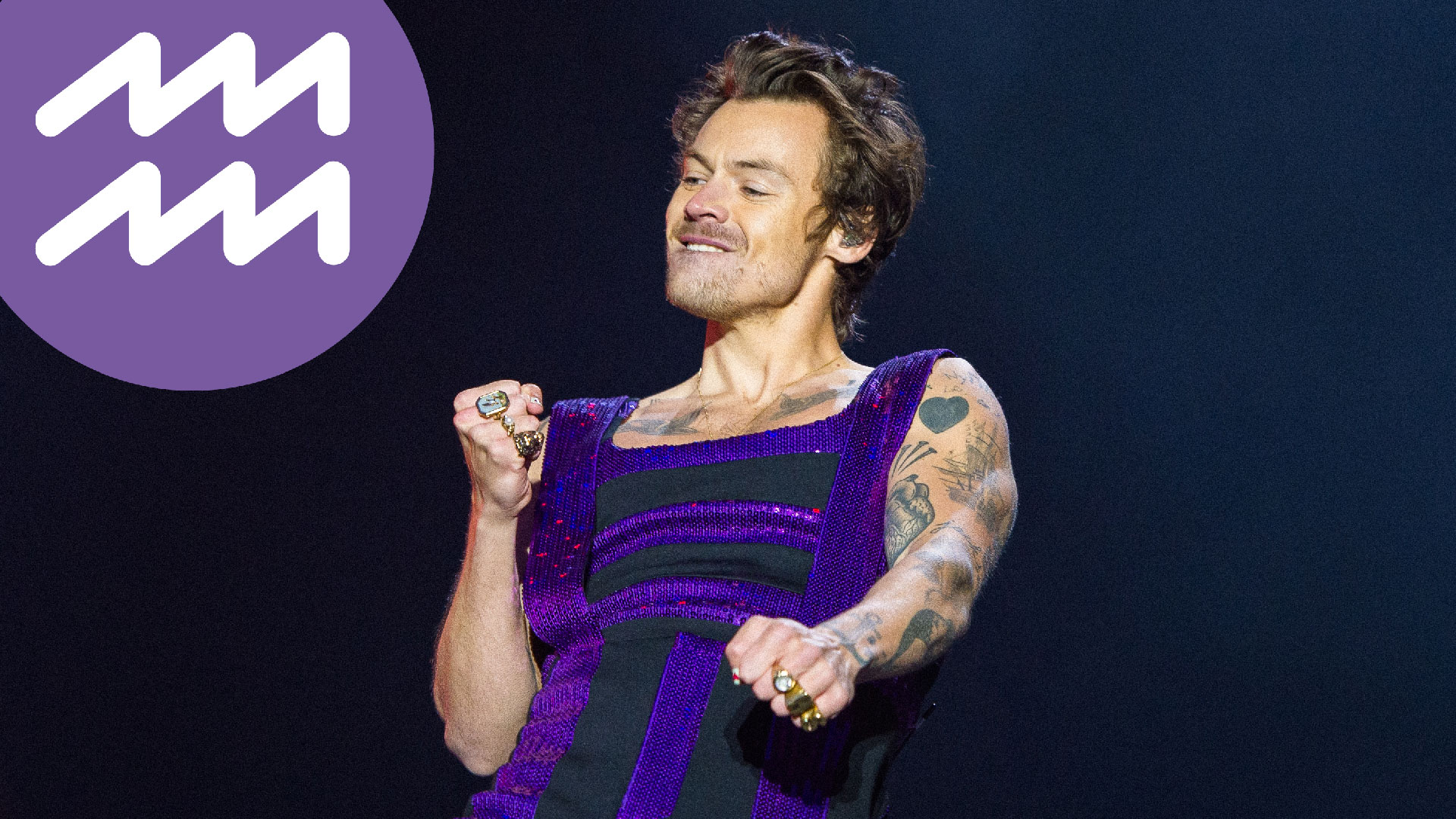 Welcome to Aquarius season! Running from roughly January 20 to February 18, it's officially time for all the Aquarians out there to shine. People born under this sign are said to be creative and eccentric, logical and rational, assertive and rebellious.
The Aquarians out there are in great company, as they share a sign with the likes of Harry Styles, Alicia Keys, and Shakira! We've gathered some songs that we believe epitomize the Aquarian experience, so pop these on your playlists to embrace your inner water bearer, and find your perfect soundtrack on SiriusXM Hits 1 (Ch. 2) and more music channels.

---
Harry Styles — "Sunflower, Vol. 6"
What better way to start things off than with an Aquarian king? Harry Styles, born February 1, definitely shows off the stereotypical Aquarian flair for the eccentric in "Sunflower, Vol. 6." A number of his recent hits have a quirky sensibility that helps them stand out from the crowd, but it feels at its most visible in this track!
For more happy pop hits, tune in to SiriusXM Hits1 (Ch. 2).
Shakira ft. Wyclef Jean — "Hips Don't Lie"
If you're looking for some assertive Aquarius vibes, look no further than "Hips Don't Lie"! Telling someone to "be wise" and "keep on reading the signs" of your body are pretty good examples of some top-tier Aquarian flirting, too. Shakira, born February 2, really put her star sign's stereotypical energy into this one, so say thank you, Aquarians! You're the proud spiritual owners of a song that never fails to get the whole room dancing.
Dance along to more iconic tunes from the 2000s with Pop2K (Ch. 10)!
Taylor Swift — "Bejeweled"
Aquarians are not afraid to make bold moves and take matters into their own hands when the situation calls for it. Is someone trying to mess with you? Uh, no way. Just like Taylor Swift in "Bejeweled," you're going out tonight, and you will sparkle like the gem you are.
Getting ready for that big night out? Pandora Now (Ch. 3) has the most-streamed tracks to get you in the perfect mood.
Alicia Keys — "If I Ain't Got You"
While other signs might enjoy being won over with roses and jewels, Aquarians are more interested in making a deep emotional connection. That connection has to go beyond the physical, too, just as Alicia Keys (an Aquarian icon herself, born January 25) sings in "If I Ain't Got You." "That life's a bore, so full of the superficial" — for Aquarians, it's all about finding someone they can care for and share their life with.
For more heartfelt soul-searching, tune in to Heart & Soul (Ch. 48).
Justin Timberlake — "Mirrors"
Did you know there's a stereotype that Aquarians tend to end up with partners of the same sign? This hit from Aquarian Justin Timberlake (born January 31) definitely speaks to that theory! He sings that he and his partner are "two reflections into one," a beautiful testament to seeing the best of yourself reflected back in the person you love.
Tune in to The 10s Spot (Ch. 11) if you're looking for a dose of 2010s pop.
Tinashe — "Aquarius"
We couldn't possibly leave this one off the list, could we? "Aquarius" by Tinashe, born February 6, is packed full of the sign's energy. The breathy tone on the title, the sultry beat, the midnight sun? Here's your anthem, Aquarians — go forth and blast it loud.
You'll find even more R&B on The Heat (Ch. 46).
---
To keep the water bearer vibes going check out the SiriusXM channel guide, where you can seek out more music that really speaks to your soul. Happy Aquarius season, everyone!
---
---
---