Music Discovery: Nathaniel Rateliff and the Night Sweats
Nathaniel Rateliff and the Night Sweats, whose eponymous debut album was released in August of last year, draw upon the retro-soul sound the bearded front man fell in love with at an early age. But it took until 2015 for … Continued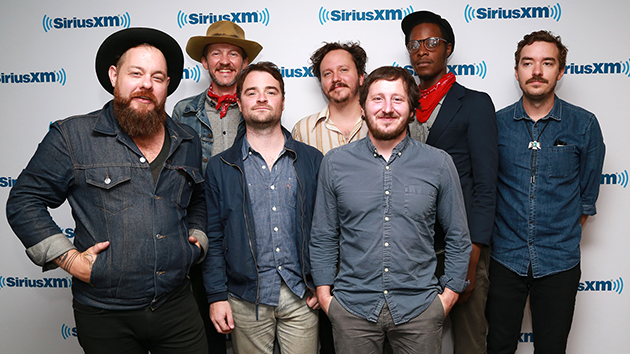 Nathaniel Rateliff and the Night Sweats, whose eponymous debut album was released in August of last year, draw upon the retro-soul sound the bearded front man fell in love with at an early age. But it took until 2015 for Rateliff to fully adopt the style for himself, with the Missouri native working for more than a decade as an alt-Americana singer-songwriter before finding the sound that would define the Night Sweats.
Although Rateliff found modest success prior to the Night Sweats, his sound failed to resonate with a larger audience, but when you hear the howling of his seven-piece soul band, it becomes apparent why their Otis Redding-inspired style connects with legions of new-found fans.
Rateliff himself even recognized it, telling Rolling Stone: "It's a lot easier [to find a meaningful connection with the audience] if the crowd is on its feet and clapping and putting their phones away."
And that's exactly what he accomplished with his breakout single, S.O.B., which has had fans stomping their feet and singing along with a spirit of drunken revelry for the past six months.
S.O.B. isn't their only single heating up the charts, however, the second single, Look It Here, now sits at No. 11 on the Adult Alternative Songs chart.
Both songs have been favorites for listeners of The Spectrum, who immediately saw a positive response to Rateliff when he first hit the airwaves. The band rewarded their loyalty with an exclusive, sold-out concert at Music Hall of Williamsburg last fall.
Since landing on the scene last year, Nathaniel Rateliff and the Night Sweats have made appearances on various Billboard charts as well as performances on late night shows like The Tonight Show Starring Jimmy Fallon, CONAN and The Late Show with Stephen Colbert, a feature in Rolling Stone, and offers from music festivals such as Coachella, Bonnaroo, New Orleans Jazz Festival, Beale Street Music Festival, Sasquatch, Firefly and more.
If you've been sleeping on this band, then it's officially time to wake up because these live dates are where you'll really see Rateliff and company shine.
---
Hear them on: The Spectrum, Hits 1, The Pulse, Alt Nation and Outlaw Country
Lineup: Nathaniel Rateliff, Joseph Pope III, Patrick Meese, Luke Mossman, Mark Shusterman, Wesley Watkins, Andy Wild
Similar To: Otis Redding, Chuck Berry, Van Morrison, Sam & Dave
Essential Tracks: S.O.B., Look It Here, I Need Never Get Old, What I Need, Howling at Nothing, Shake
Fun Fact: Britney Spears soundtracked an Instagram striptease with S.O.B., promoting Rateliff to make an homage.
For a free 30-day trial, check out http://www.siriusxm.com/freeTrial.
---
---
---