Why music icons like Bowie, Springsteen & Shakira are selling their massive catalogs
What's driving icons like Shakira, Bruce Springsteen and David Bowie to sell their music rights? Find out here.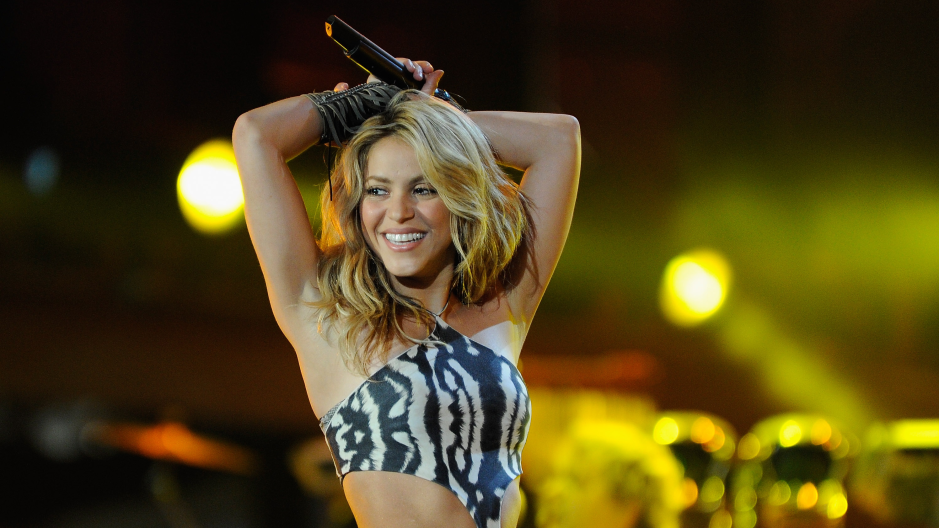 With music legends like Bruce Springsteen and David Bowie joining other superstar artists in selling the rights to their iconic catalogs, longtime industry professional Rick Krim recently appeared on Debatable with Alan Light and Mark Goodman on VOLUME (Ch. 106) to explain what's driving the trend.

Krim, who served as Co-President at Sony/ATV Music Publishing for four years and whose resume also includes a 12-year stint at MTV (including Vice President of Talent and Artist Relations), sat down with Light and Goodman to shine a light on Springsteen's decision to sell his expansive catalog to Sony (being heralded as the biggest deal of its kind so far, including both masters and publishing), as well as the rights-selling phenomenon as a whole. This also comes on the heels of Warner Chappell Music's purchase of David Bowie's catalog, but the act has been popularized in very recent years and includes artists like Stevie Nicks, Bob Dylan, Shakira, Paul Simon, Neil Young, ZZ Top, Tina Turner, Mötley Crüe and others.
---
Related: Celebrate 75 years of Bowie with his top 75 fan-voted hits on his new SXM channel
---
What attracts artists to this trend?
"There are so many players in the space now, so the valuations are at an all-time high; there was a while there that every week there was somebody else putting a billion dollars into the space, a lot of them being driven by financial institutions or financial institutions teaming up with labels or publishers," Krim explained regarding the attraction to selling now. "I think that there are some tax benefits, capital gains … last year, a lot of people were rushing to the finish line to try to get deals done before the end of the year thinking that potentially the rates change, which hasn't happened yet. And I think, too, some of these artists that are getting into their seventies, if someone is going to pay them 20, 30 years of income now, that's pretty attractive; I think when you're doing estate planning, it's a lot easier to divvy up money than divvy up assets."
What makes these deals so special?
For Bruce Springsteen particularly, his prior ownership of his masters played a large role in making the sale so monumental. Krim also believes the deal suggests more willingness for Sony to utilize Springsteen's music on a wider scale for added monetary gain.
"For an artist like Bruce, if there's going to be more openness to sync to licensing his music, I've gotta believe that even if he has some approvals, there's a willingness to maybe put music in commercials, take advantage of the catalog that hasn't been done," Krim said. "I think just in general they're counting on streaming to continue to increase and royalty rates to go up. So there's a natural increase that comes with the business, then there's what a company like Sony can actually bring to this and work the catalog and find money that may not have come around otherwise."
These moves also signify megastar artists putting their trust in major industry players to make strategic moves with their music libraries.
"There are people who will go for the highest bidder and say, 'I'm out, I'm done, I've put my time in, [give me] the biggest check, I don't care who it is, do whatever you want with my music;' others that still are active or still care are going to be a little more particular about who they go with," Krim noted.
---
Related: Catch every episode of Bruce Springsteen's SXM series – From My Home To Yours
---
What drives label interest?
Recent deals also mark major labels taking action in a space where they previously sat back, which Krim attributes to the threat of losing the catalogs of iconic heritage artists. And does Krim think Springsteen's sale will be the last of its kind for a while? Not necessarily.
"I think there are some other big artists out there, if you want to think of iconic rock bands from the '70s that Mark has played thousands and thousands of times on his shows. There are always rumors floating around on who could potentially sell," Krim said. "Like, if Pink Floyd decided to sell, a catalog like that — or a Zeppelin catalog, or an AC/DC catalog — could potentially command this or even bigger numbers."
Ultimately, Krim says that it's too soon to tell if such investments will pay off or the trend will continue, but when it comes to your favorite music icons selling their catalogs, never say never. Hear his full thoughts below.
For more information about VOLUME, click here.
---
---
---