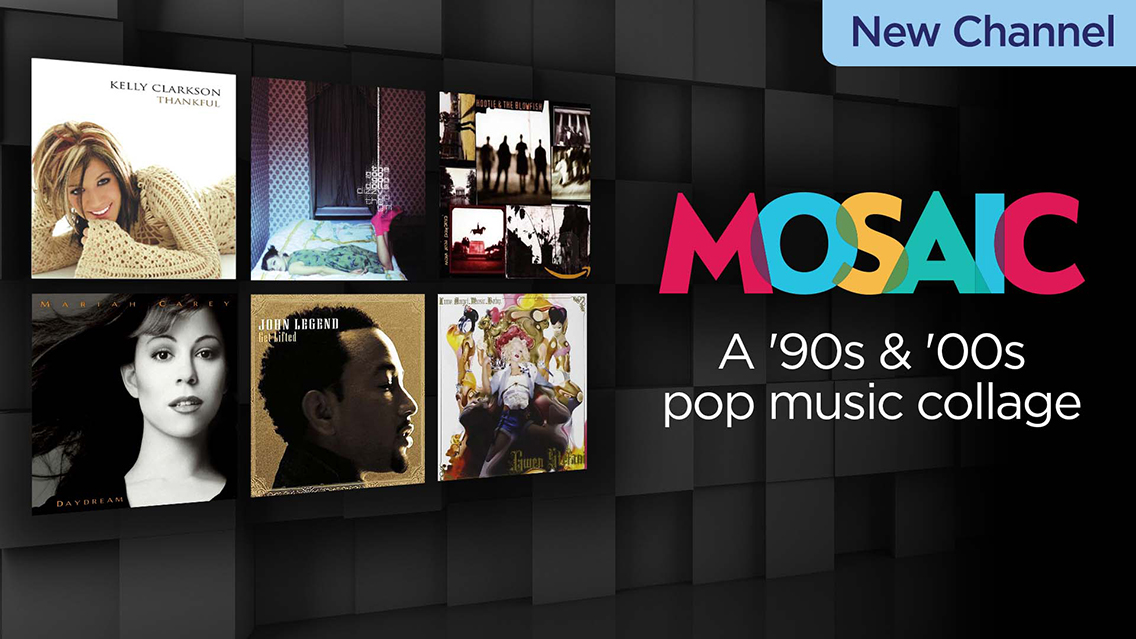 Immerse yourself in your favorite pop music from the '90s and '00s with SiriusXM's brand-new MOSAIC channel, launching on November 3 on Channel 15. Spanning two decades, the exclusive channel will showcase a diverse hit-music mosaic that forms a one-of-a-kind pop-music collage.

Enjoy songs from artists like P!nk, John Mayer, Mariah Carey, Matchbox Twenty, Kelly Clarkson, John Legend, Goo Goo Dolls, Gwen Stefani, Hootie & The Blowfish, Sheryl Crow, and more.
Plus, check out SiriusXM's new The 10s Spot channel, featuring hits from the 2010s by the biggest names in music.
---
---
---