MLB Trade Deadline Blog: Yankees trade Carlos Beltran to Texas
The 2016 MLB trade deadline is upon us, and this past weekend already saw some big moves around the league, including Andrew Miller to the Cleveland Indians and Mark Melancon to the Nationals. With less than an hour to go before … Continued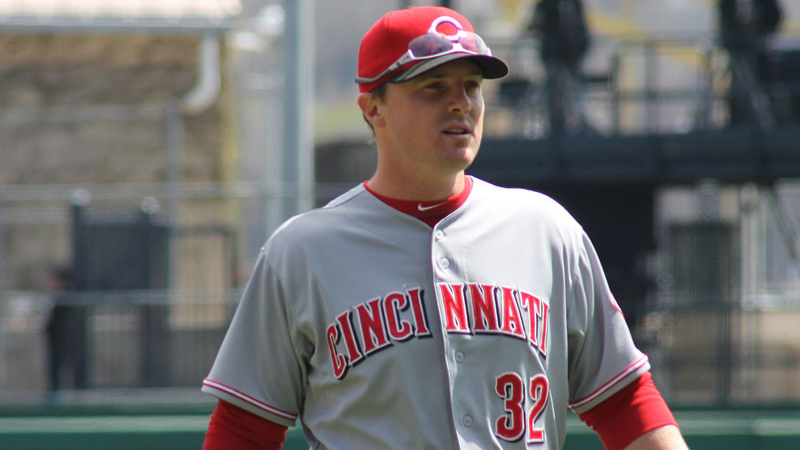 The 2016 MLB trade deadline is upon us, and this past weekend already saw some big moves around the league, including Andrew Miller to the Cleveland Indians and Mark Melancon to the Nationals. With less than an hour to go before the deadline, the Yankees have acquired three pitchers from the Rangers in exchange for Carlos Beltran.
.@Jim_Duquette on the #Yankees deadline moves "they have have gone from an average farm system to one of the best overnight"

— MLB Network Radio (@MLBNetworkRadio) August 1, 2016
Right-handed pitchers Dillon Tate, Erik Swanson and Nick Green join a Yankees team that has committed to rebuilding a strong farm system this trade deadline.
Current Jay Bruce/@Mets status:@Buster_ESPN: "on the verge"@Joelsherman1: "getting closer"@AnthonyDiComo: "closing in"

Almost there.

— MLB Network Radio (@MLBNetworkRadio) August 1, 2016
Buster Olney, Joel Sherman and more are reporting the Mets will be acquiring outfielder Jay Bruce from the Cincinnati Reds in exchange for three prospects, including Brandon Nimmo.
Left-handed All-Star Andrew Miller was traded Sunday to the Indians in exchange for outfielder Clint Frazier, left hander Justus Sheffield, and righties Ben Heller and J.P. Feyereisen.
MLB Nework Radio's Jim Bowden and Jim Duquette broke down the deal, saying it was a win-win for each franchise. While the Yankees stockpiled a lot of great, young talent for the future, the Indians are "going for it" right now.
As for Mad Dog Sports Radio's Adam Schein, he absolutely loves the move by the Indians.
"The Cleveland Indians are thinking about going to the World Series," Schein said. "Exactly what they needed. A World Series-caliber move."
This weekend also saw right-hander Mark Melancon get moved from the Pittsburgh Pirates to the Washington Nationals. MLB Network Radio caught up with the pitcher shortly after the news came down.
Melancon, who is a three-time All Star in the last four seasons, has a 1.51 ERA in 45 games. The eight-year veteran told MLB Network Radio shortly after the trade that he wasn't too shocked when the news came down.
"It's been out there a little bit so I can't say I'm completely surprised, but when it happens it's different from rumors," Melancon said. The new Nationals closer also said he is ready to chase a World Series title with his NL East-leading squad.
"It's an exciting bunch, obviously full of talent, a lot of bright things looking ahead for us this season."
Of course, it's still difficult to find out you're being traded and only have less than an hour to say goodbye to former teammates.
"I was at the clubhouse and I got to say my goodbyes, and it's tough," Melancon said. "I feel like I grew up with those guys…it's not an easy thing to, but it's business."
Steve Sax on MLB Network Radio broke down the trade as well, saying he thinks the Nationals got the better of the deal, especially since they didn't have to
"The great thing I see here is they didn't have to give up those guys you were talking about, especially trade Turner," Sax said. "I don't think they gave up a ton, really, for Melancon. I think this works for Washington."
SiriusXM hosts and former GMs Jim Bowden and Jim Duquette agreed with the analysis, giving Nationals GM Mike Rizzo a lot of credit for the maneuvering.
"To sit there and get an impact closer, and keep every one of your top-5 pitching prospects," said Duquette, "Mike Rizzo continues in his tenure in Washington to dominate making trades."
Catch all of the latest rumors, trades and news on MLB Network Radio on SiriusXM Channel 209.
---
---
---