MLB should host a pitchers-only Home Run Derby and here's why
The only way to conceivably improve the Home Run Derby is to let Bartolo Colon participate in the Home Run Derby. The idea of pitchers competing in the Home Run Derby, once ridiculous, has begun gaining steam, with the likes … Continued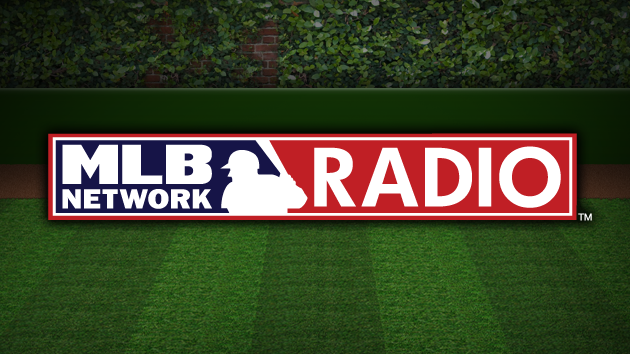 The only way to conceivably improve the Home Run Derby is to let Bartolo Colon participate in the Home Run Derby.
The idea of pitchers competing in the Home Run Derby, once ridiculous, has begun gaining steam, with the likes of Jake Arrieta, Adam Wainwright, and Madison Bumgarner saying they'd like to participate in one and Mets ace Noah Syndergaard publicly endorsing the idea
In 2016, I fully endorse a Pitchers Home Run Derby. #wewantBart #pitcherswhorake pic.twitter.com/Iwl7nndIUa

— Noah Syndergaard (@Noahsyndergaard) June 11, 2016
In 2016, I fully endorse a Pitchers Home Run Derby. And why the hell not?
A pitchers-only Home Run Derby smacks of the kind of innovative thinking that has been lacking in Major League Baseball. It's fun for the fans, it's fun for the players, it's everything the All Star Game weekend should be — Fun. Period.
With that in mind, Arrieta, Wainwright, and Bumgarner aren't exactly scrub pitchers. Arrieta's coming off a Cy Young award winning season and has thrown two no-hitters in the past two years. Bumgarner and Wainwright have both ended a World Series winning game on the mound.
What if, god forbid, one of them gets hurt participating in a fun but ultimately meaningless exhibition?
Hitting home runs isn't exactly an easy task if you're a pitcher, and given the stakes involved — largely the bragging rights that come with being the first to ever win a pitchers' only Home Run Derby — these guys will likely be swinging far harder than they do in a normal game.
Bumgarner's boss, Giants manager Bruce Bochy was all too happy to play the role of killjoy/wet blanket/Debbie Downer, telling ESPN he wouldn't let Bumgarner participate in the Derby.
His concern is valid, so long as you're coming at it from an extreme caution perspective.
The Cubs and Giants both lead their divisions by a wide margin, and the Mets and Cardinals are likely to be in the running down the stretch. What if Colon, Arrieta, or Wainwright were, hypothetically, to injure himself participating in an ultimately meaningless exhibition? Much as you and I might laugh at that prospect, it's something that's gotta be weighing on the minds of people who get paid actual money to make these kinds of decisions.
With that being said, nobody has ever had to go on the disabled list because of an injury he suffered during the Home Run Derby. Nobody. Not one person.
It's a low risk, potentially high reward proposition for Major League Baseball, and one worth exploring if only because fun things are good.
So what would a potential Pitcher Home Run Derby look like?
Madison Bumgarner: MadBum would be your odds on favorite in any pitcher Home Run Derby, and would likely be a contender in the regular Home Run Derby should he decide to participate. Bumgarner has clocked 11 home runs in the past three seasons, including five last year and two this season. Bumgarner can chop down a tree with an axe, so, y'know, he can cut a tree down and make his own bat from his own felled tree. BYOB (Bring your own bat) on a whole other level.
Bartolo Colon: Let's go back and relive the greatest moment in baseball history, shall we?
Watch that. Watch it again. Watch it a third time. That is invigorating and will give you life and without Bartolo Colon, there is no Pitcher Home Run Derby, or hope for the world.
Jake Arrieta: If you throw two no-hitters and go 32-7 over two seasons, you get to do whatever your heart desires. Arrieta is in and his manager, Joe Maddon, loves the idea of a pitcher-only HRD:
Zack Greinke: One of the best hitting pitchers in all of baseball, Greinke has six home runs, 16 RBI, and 17 doubles in his career.
Travis Wood: Wood has nine home runs and 31 RBI in seven major league seasons. He may be an afterthought when he's on the mount, but when he comes to the plate, opposing pitchers can't afford to not take him seriously.
Nathan Karns: Just to make things interesting, we've gotta include an American League pitcher on this list. The Mariners' Karns fits the bill here for one reason and one reason alone — Last year while with the Rays, Karns hit the first home run by an American League pitcher in four years, and he hit it off of Phillies' stud pitcher Aaron Nola.
Adam Wainwright: Seven home runs in 11 MLB seasons, a marquee name from one of baseball's marquee teams, plus a guy who won't hesitate to say yes? Absolutely.
Noah Syndergaard: In two seasons, Syndergaard has three home runs which for a pitcher is like hitting 30 home runs. Not to mention Syndergaard has the best hair not just in baseball, but all of professional sports period. A mane like that with a bat filled with thunder means Thor is a natural fit for this competition.
Matt Lindner is a regular contributor to SiriusXM and has written for the Chicago Sun-Times and RedEye. He's currently an editor and business reporter for Internet Retailer. Hit him up on Twitter at: @MattLindner
Be sure to catch your favorite MLB team's every game on SiriusXM's MLB Network Radio!
---
---
---