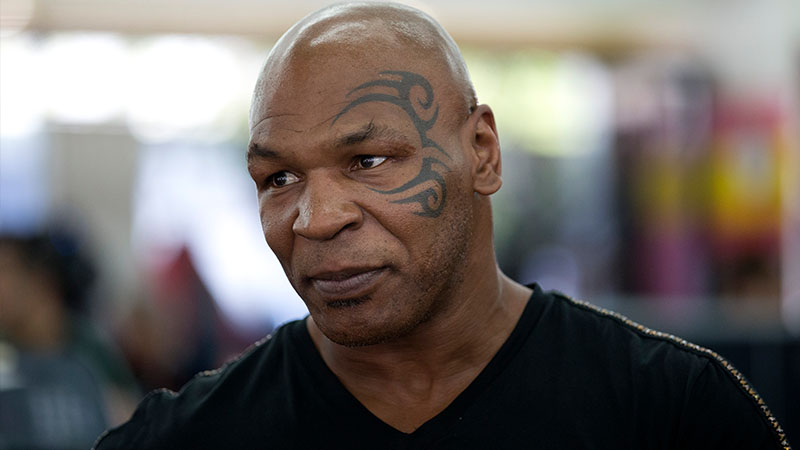 Former boxer Mike Tyson watches mixed martial arts fighter Ronda Rousey train during her workout, Wednesday, July 15, 2015, in Glendale, Calif. Rousey, the UFC bantamweight champion, will return to the octagon against Brazil's unbeaten Bethe Correia at UFC 190 in Rio de Janeiro on Aug. 1.
Is a Floyd Mayweather-Conor McGregor megafight actually happening? Maybe.
Does MMA star McGregor stand a chance in a boxing ring opposite Mayweather? According to Mike Tyson, that answer is far clearer.
"He doesn't win in a boxing match," Tyson told SiriusXM's At the Fights.
It would seem that Tyson doesn't disagree too much with Oscar De La Hoya, who recently said the potential fight would ruin boxing.
"Only way it could ruin boxing is McGregor goes and boxes Floyd because he's going to look really ridiculous boxing him," Tyson said. "But if he goes in there with the UFC stuff, now this could be pretty interesting."
Regardless, Tyson thinks people would still buy the fight even though it wouldn't be all that close.
"If two people are fighting, people will pay for it."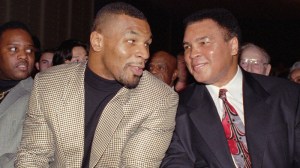 Tyson also took a moment to remember Muhammad Ali, who passed away a year ago on June 3, 2016.
"It's hard to see him go," Tyson said. "You just can't imagine a world without him."
At the Fights will be talking more about the G.O.A.T.'s legacy one year after his death with Larry Holmes, Evander Holyfield, Teddy Atlas, Oscar De La Hoya and more at 6pm ET on SiriusXM Rush, Ch. 93.
---
---