Mike Tyson likes Canelo in potential superfight with GGG
Former heavyweight boxing champion "Iron" Mike Tyson isn't convinced Gennady "Triple G" Golovkin will extend his professional unbeaten streak to 35 fights should he face Saul "Canelo" Alvarez. Alvarez, the WBC world middleweight champion, next defends his title against Amir Khan … Continued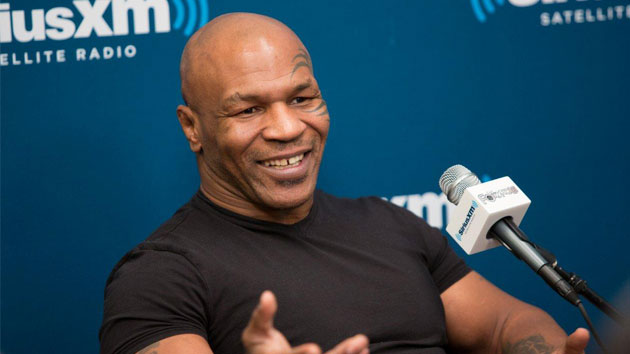 Former heavyweight boxing champion "Iron" Mike Tyson isn't convinced Gennady "Triple G" Golovkin will extend his professional unbeaten streak to 35 fights should he face Saul "Canelo" Alvarez.
Alvarez, the WBC world middleweight champion, next defends his title against Amir Khan on May 7th. Golovkin's next bout is scheduled for April 23rd against Dominic Wade. Triple G currently holds the WBA, IBF, IBO and interim WBC middleweight titles. That sets up a target date of September for the superfight – though boxing analysts are still torn on whether the two will ever stand toe-to-toe in the ring.
On SiriusXM Rush's Hype Men, Tyson offered his Canelo-GGG prediction – the dream match-up for boxing fans.
"I think [Triple G] is tough, but we gonna see what happens when Canelo hits him on the chin," Tyson said. "Canelo can handle anybody."
Tyson also discussed the changes occurring in his hometown of Brooklyn.
"When I go to Otisville and visit some of my friends, I say, 'You're not gonna know Brownsville when you get back, baby,'" he laughed.
Finally, in The Standing 8, Tyson weighed in on a series of pop culture questions. Among them: Whether he preferred Jay Z or Nas.
"I couldn't pick none of them because we're all friends. I respect all of them like they respect me."
---
---
---