Michael Jackson book author Tavis Smiley was 'not surprised at all' by alleged child porn discovery
Michael Jackson's legacy became even more complicated this week thanks to a leaked police report describing pornographic photos of children and animal torture allegedly found in the King of Pop's home in 2003. Jackson, who died in 2009, was accused of … Continued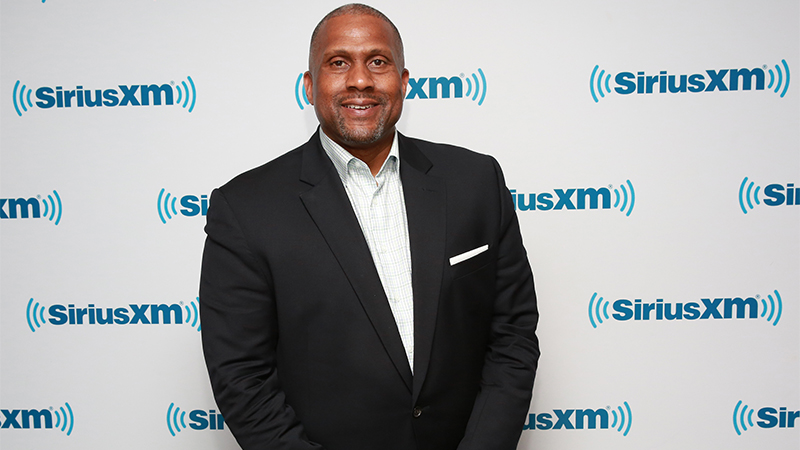 Michael Jackson's legacy became even more complicated this week thanks to a leaked police report describing pornographic photos of children and animal torture allegedly found in the King of Pop's home in 2003.
Jackson, who died in 2009, was accused of child molestation twice but never found guilty. Still, Tavis Smiley, who wrote a historical novel about the icon, said he was "not surprised at all" by the shocking news.
"All of us have some effed up parts of who we are. I don't believe in throwing any human being away, because none of us are human and divine, we're just human," Smiley said Wednesday on Dirty, Sexy, Funny with Jenny McCarthy. "Thirdly, for his fans, they didn't trust the DA, Tom Sneddon, who was on a vendetta against Michael. They didn't trust Sneddon and his investigators then, and these are the same police, seven years later, who we are told this information comes from."
"My point is this: Whatever you thought about Michael Jackson seven years ago, you still feel the same way," he added. "If you think he did it, you're mind ain't changed, and if you think he didn't do it, your mind ain't changed. So it just appears to me that Michael couldn't live in peace, he sure didn't die in peace, and apparently he ain't gonna be able to rest in peace. It's going to be this way for time eternal, so was I surprised? Not at all."
On Tell Me Everything with John Fugelsang, Smiley clarified that he does not think Jackson abused kids.
"I have to believe that he didn't, and that's the key phrase," he said. "For me, I have to believe that he didn't."
As for where the star's trauma came from, Smiley cited a recording that his doctor Conrad Murray — who spent two years in jail for facilitating Jackson's fatal overdose — took of him slurring his words during a propofol infusion.
"Even in an altered state of consciousness, he's talking about two things, and it was surreal for me to hear this in the writing of the book. One, he's talking about his childhood and how damaged he still is by what happened as a child and not having a childhood, and the story of his father and that difficult relationship," he told McCarthy. "Jenny, he's half-stoned, but it is so in his DNA that it comes out, and he's not even conscious really. The other thing that comes out, he's slurring his words again talking to Conrad Murray, is his commitment. He's saying, 'I've got to get back on the stage. My fans want to see me. They miss me and I miss them, and I've got to get back on the stage, and I want this to be the greatest show that they've ever seen in their life.' So he's damaged at the age of 50."
Jackson never made it back: He died before the first show of his sold-out comeback residency in London, This Is It, though a concert film using rehearsal footage did play in theaters.
For Smiley's insight into Jackson's rivalry with Prince, listen to the clip below:
Before You Judge Me: The Triumph and Tragedy of Michael Jackson's Last Days is on shelves now.
Dirty, Sexy, Funny with Jenny McCarthy airs weekdays from 10 am to 12 pm ET on SiriusXM Stars (Ch. 109). Tell Me Everything with John Fugelsang airs weekdays from 2-5 pm ET on SiriusXM Insight (Ch. 121).
For a free 30-day trial, check out http://www.siriusxm.com/freeTrial. 
---
---
---