Lezley McSpadden relives the day son Michael Brown was shot by Ferguson police: 'I felt like I died'
On Aug. 9, 2014, Lezley McSpadden's life was changed forever when her son Michael Brown lost his. Brown, 18, was unarmed when he was shot by a white officer, and his town of Ferguson, Missouri, erupted in protests against allegations of … Continued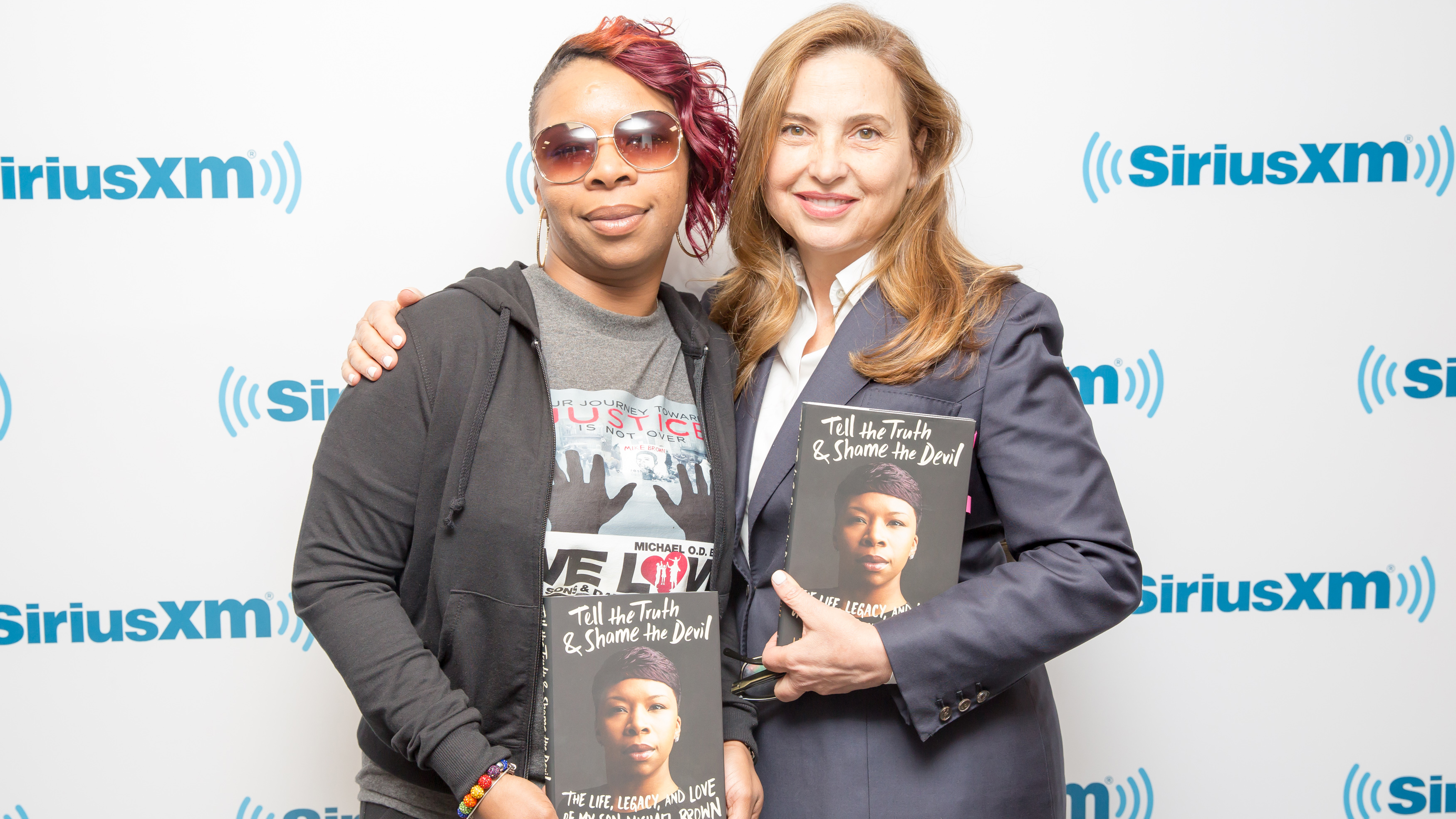 Jason Shaltz for SiriusXM
On Aug. 9, 2014, Lezley McSpadden's life was changed forever when her son Michael Brown lost his.
Brown, 18, was unarmed when he was shot by a white officer, and his town of Ferguson, Missouri, erupted in protests against allegations of police brutality towards young black men. McSpadden became a vocal advocate for change and wrote a book  — Tell the Truth & Shame the Devil: The Life, Legacy, and Love of My Son Michael Brown — about coping with the tragedy.
She tearfully remembers the day her son died in an interview with SiriusXM Stars' Judith Regan, saying she got a call from a co-worker while on a break at her job telling her someone had been gunned down in the street. Then, her sister phoned her, crying.
"She just said, 'They shot Mike,'" McSpadden says. "I just threw the phone, and I started running."
She rushed to the scene to see a body covered in a sheet. There, she says cops "were rude," giving her the middle finger and posing for photos with assault rifles.
"And then never, even when they took him away — because that's their job, to tell me that's my son — they never told me anything," she says. "I didn't see him for two weeks. Until his funeral, I never got to see him."
After, "I felt like I died," she says. "I kept asking people, 'Do you see me? Am I really here? I got to be tripping. I'm dead, right? No, this can't be happening.' That's what I thought. That's how I felt. For the next probably three days, I just felt like I was frozen, like I never moved. It just felt like I was just sitting there. And I would get up and go to the kitchen window, tell my husband — I would look out the window every morning — like, 'I'm going to see him come up to the house.'"
Beyond fixing police culture, an audience member asks McSpadden what black mothers "who carry these fears every day for our boys" can do.
"We're going to have police officers come in and show the kids the difference between good policing and bad policing, and we want them to reassure them that the police aren't anyone to be scared of or fearful of, but this is the place where you go for help," she explains, adding that she encourages older black children to become officers themselves.
"Show them what a good cop is, show that you can go back and police your neighborhood," she says.
Hear the full interview May 21 at 1 pm ET on SiriusXM Stars (Ch. 109). McSpadden's book is on shelves now.
---
---
---