Michael Brown's mom Lezley McSpadden 'cried' when Beyonce asked her to be in Lemonade: 'I appreciate her for being bold'
Though Lemonade has made tabloid headlines for its theme of infidelity, Beyonce's visual album is largely a reflection on the struggles and strength of black women in America. Alongside celeb cameos by tennis star Serena Williams and actress/singer Zendaya are … Continued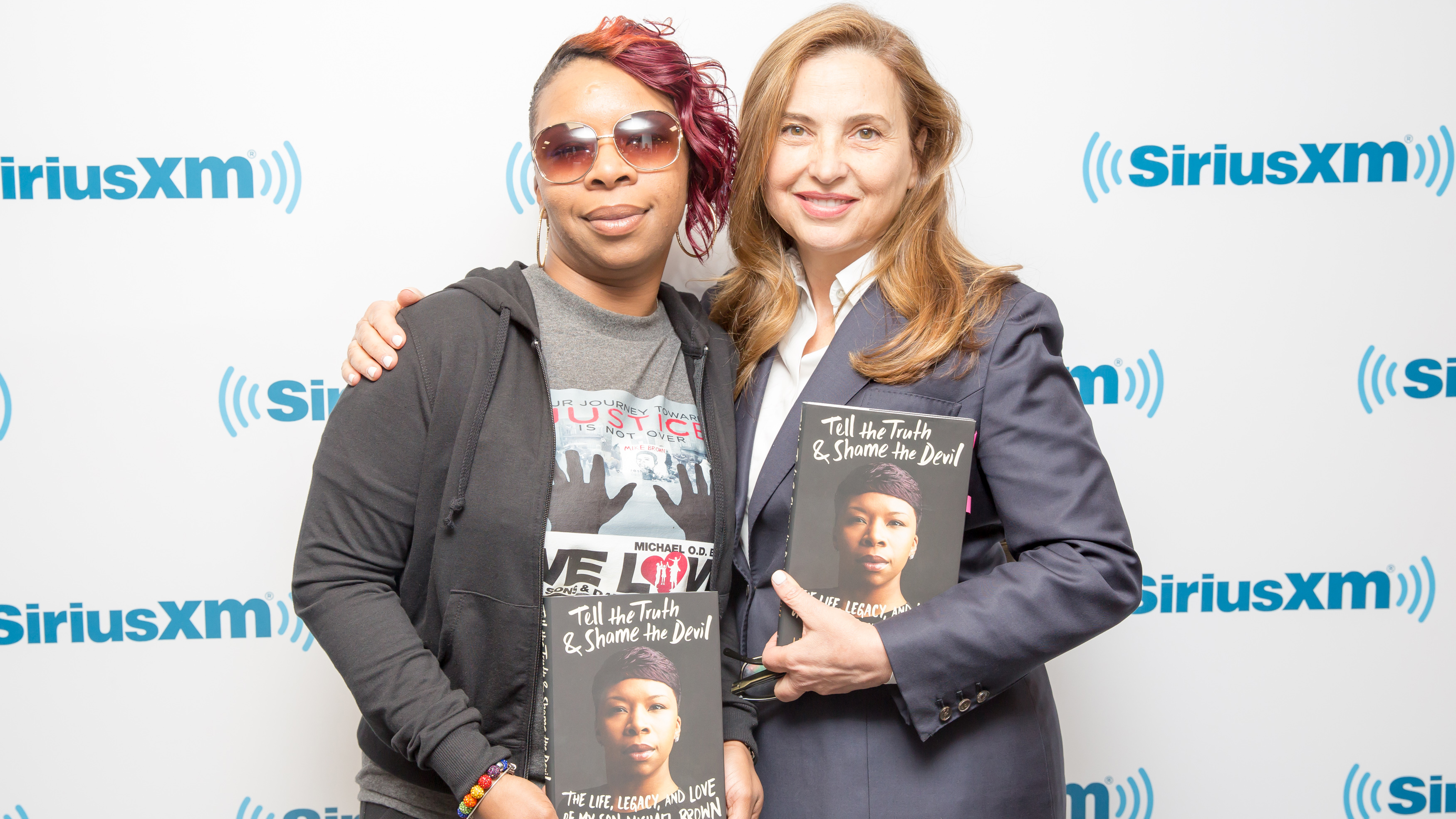 Jason Shaltz for SiriusXM
Though Lemonade has made tabloid headlines for its theme of infidelity, Beyonce's visual album is largely a reflection on the struggles and strength of black women in America.
Alongside celeb cameos by tennis star Serena Williams and actress/singer Zendaya are powerful stills showing the mothers of Trayvon Martin, Michael Brown and Eric Garner, three black men slain in alleged acts of racial profiling.
Lezley McSpadden, Brown's mom, sat down for a special chat with SiriusXM Stars' Judith Regan to discuss her new book, and she explained how she found herself tearfully clutching her son's photo in the video for Forward.
McSpadden met Beyonce last year at a Prince concert, where Queen Bey "didn't come in with a big ego," she says. "She didn't come in like a celebrity. She was wholeheartedly sympathetic, and she talked, she cried, and she shared some things with us."
Months later, she got a call from Beyonce's publicist asking her to participate in the project.
"I cried and I was like, 'Me? Out of all the people, and you're such a big celebrity, you've got so much going on, like, you thought about me?' I felt special," she says. "And she had also done some nice things for my son's foundation, so at that point I said, 'Whatever you want me to do, I'll do it.'"
A white officer fatally shot Brown in Ferguson, Missouri, in August 2014. He was unarmed, and his death ignited national protests against police brutality.
"They wanted to make me look regal, that's what she called it," McSpadden adds of Beyonce. "She's just a sweet person, and she's really down to earth. She treated us well, she made sure we were comfortable. I did it for her. I tried to hold it together, but anytime I'm talking about my son or I'm looking at a picture, I just think about all that's gone … so I appreciate her for being bold enough to confront things and be sensitive at the same time."
Hear the full interview May 21 at 1 pm ET on SiriusXM Stars (Ch. 109). McSpadden's book — Tell the Truth & Shame the Devil: The Life, Legacy, and Love of My Son Michael Brown — is on shelves now.
---
---
---