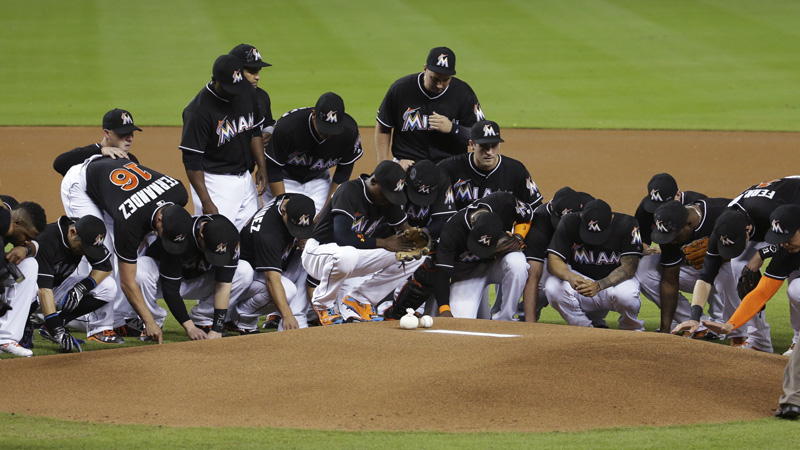 This slideshow requires JavaScript.
The Miami Marlins honored the life of teammate Jose Fernandez in a moving tribute Monday at Marlins Park.
Both the Marlins and visiting New York Mets gathered on the field before the game for a moment of silence for the 24-year-old pitcher who died in a boating accident over the weekend.
Once the game started, emotions lifted the Marlins as Dee Gordon took the first pitch from the right side of the plate in honor of Fernandez, then proceeded to hit his first home run of the season. Gordon was in tears as he reached home plate.
The Marlins would go on to win 7-3 and after the game once again gathered at the pitching mound where they huddled in silence. Miami players left their hats on the mound before exiting the field.
Photos: AP Photo/Lynne Sladky
---
---
---