No. 25 Miami Hurricanes vs. No. 12 North Carolina Tar Heels: How to Listen SiriusXM
You can listen to every snap live from Kenan Stadium on the SiriusXM App and in car radios.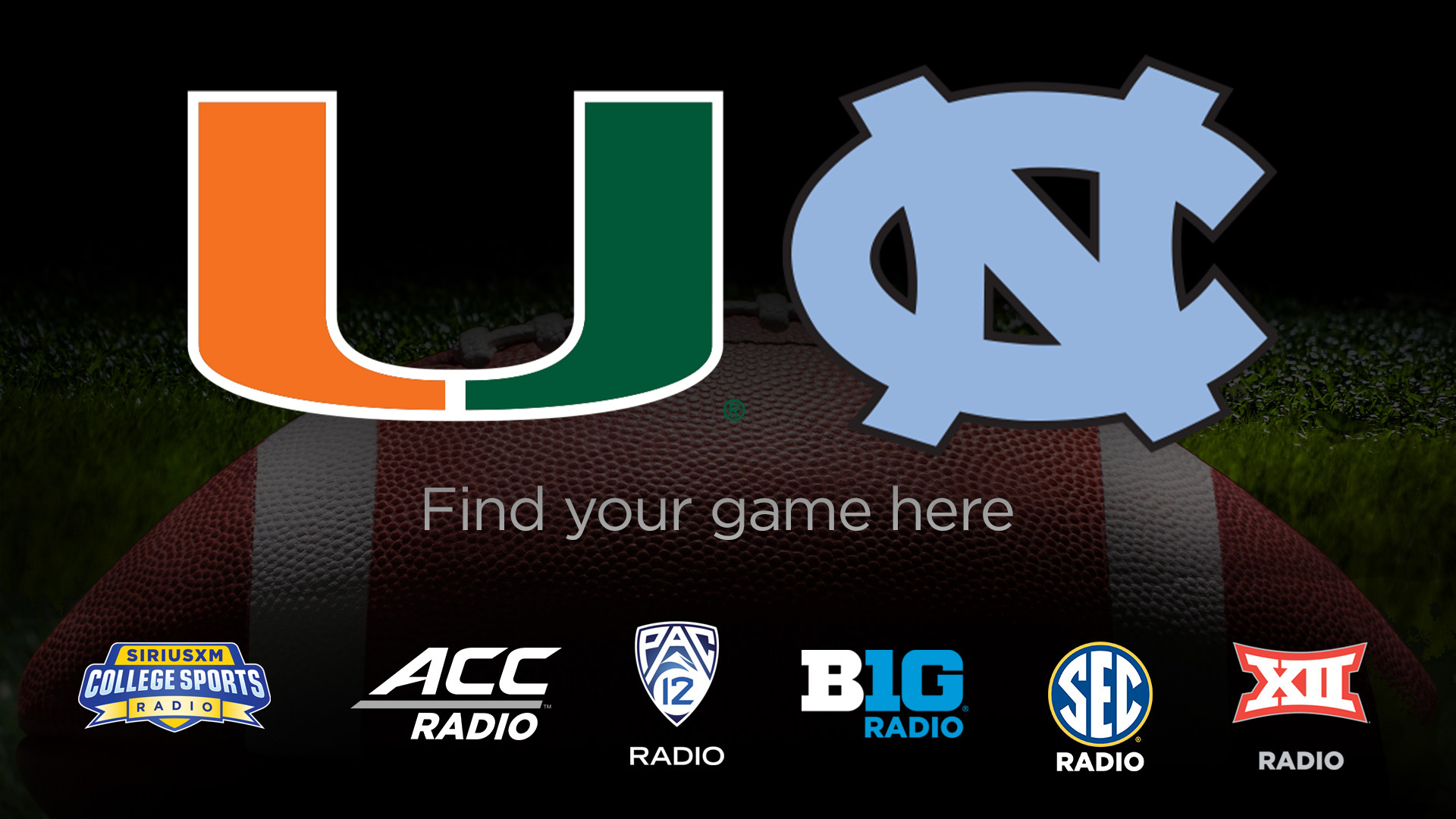 On October 14 at 7:30pm ET, the No. 25 Miami Hurricanes are set to clash with the No. 12 North Carolina Tar Heels in Chapel Hill, NC. Experience every thrilling moment directly from Kenan Stadium with the SiriusXM App or on in-car radios.
---
Stream the Miami Hurricanes broadcast (Ch. 956)
Stream the North Carolina Tar Heels broadcast (Ch. 82)
---
Away: Miami Hurricanes
Miami's offensive firepower revolves around their trio of wide receivers: Xavier Restrepo, Jacolby George, and Colbie Young. Together, they've accumulated a whopping 1,113 receiving yards this season, which amounts to an impressive 75.5% of Miami's total yardage, totaling 1,474 yards.
Xavier Restrepo has been a standout player, ranking second in the ACC for receptions (36) and receiving yards per game (95.60). In their previous game against Georgia Tech, Restrepo displayed his skills with a career-high 12 catches for 123 yards.
When it comes to defense, Miami is an absolute force. They currently hold the top spot in the FBS for rushing defense, allowing a mere 58.2 yards per game. They're also ranked 12th in scoring defense, conceding only 14.6 points per game, and sit at ninth in the nation for total defense, yielding just 268.4 yards per game.
The last time Miami celebrated a victory in Chapel Hill was in 2017, a memorable 24-19 win when they were ranked No. 8.
Home: North Carolina Tar Heels
On the flip side, the North Carolina Tar Heels are riding high, having scored 30 or more points in five of their opening games. Their offensive effectiveness is evident, with an average of 500.0 yards per game, ranking them ninth in the FBS.
Quarterback Drake Maye recently joined the ranks of T.J. Yates, Mitch Trubisky, and Sam Howell as one of the few Tar Heels to have three career 400+ yard passing games. WR Devontez Walker made a memorable debut against Syracuse last week, hauling in 6 passes for 43 yards.
Defensively, DB Alijah Huzzie became the first Tar Heel since 2018 to secure interceptions in back-to-back games.
In the opening quarter of games at Kenan Stadium this season, the Tar Heels have yet to concede any points in their first three matchups.
---
Tennessee Volunteers Home Feed:
SiriusXM channel 194 in your vehicle
Channel 956 on the SiriusXM App
North Carolina Tar Heels Away Feed:
SiriusXM channel 82 in your vehicle
Channel 82 on the SiriusXM App
---
Want to listen to more games? Throughout the 2023 College Football season, SiriusXM listeners get access to dozens of game broadcasts each week involving teams from the ACC, Big Ten, Big 12, Pac-12, SEC, and other conferences — plus Army, Navy, HBCU football and more. For more information about SiriusXM's college football offerings, click here.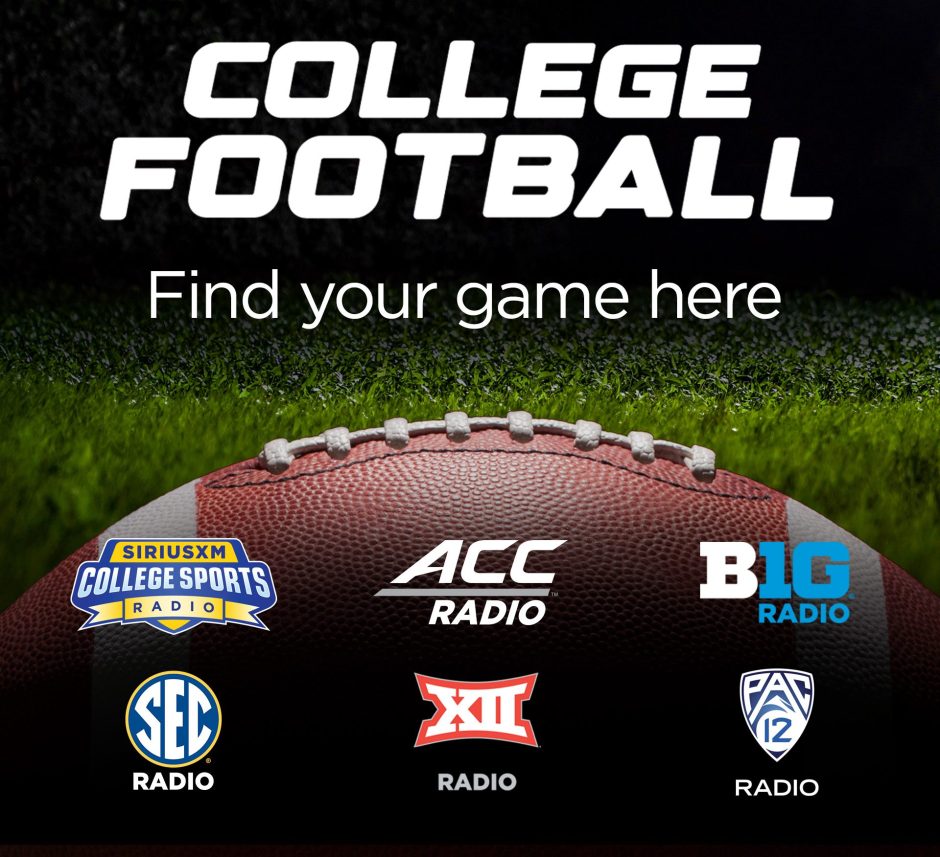 ---
---
---