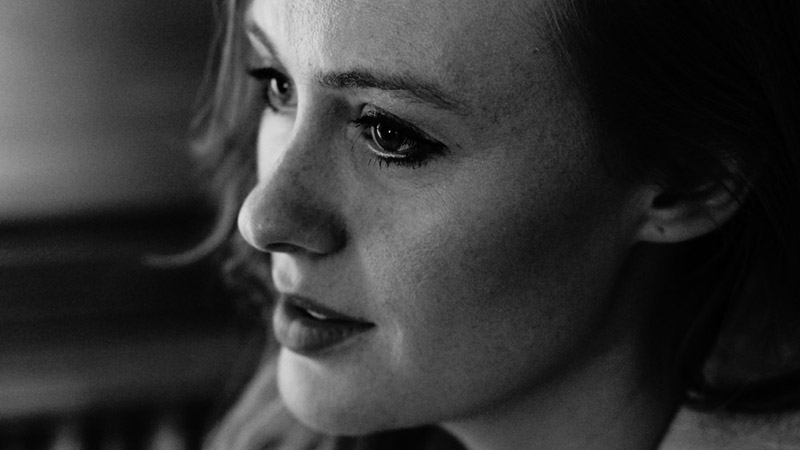 A gypsy soul with a penchant for wordplay, Melody Federer is prepping the release of her second full-length album, When The Dogwoods Bloom. Federer has already established herself as a songwriter for many of music's top artists including Kelly Rowland, Hilary Duff and Jacob Whitesides, and now she's ready to step in the spotlight herself and share her own story.
Following the success of her lead single Standing, she stopped by The Coffee House (Ch. 14) to perform an acoustic set including her new second single, Something to Show.
"It's about asking someone to give forever a chance," she said of the song. "It's kind of saying, 'What have we got to lose? We've tried everything else."
The inspiration for the song came after "five years of rapid movement," including moves from the Midwest to Washington D.C. then up to New York and across the Atlantic to Paris. Finally, she landed in Los Angeles.
"There were some pretty epic love stories woven in between these adventures in my life," she said. "When I finally got to L.A., I was living in this tiny bare room with a mattress on the floor. I was like 'How the hell am I gonna make it out here and support myself?'"
She continued: "Somehow the universe sent me a manager, and through him, I met another songwriter that I formed a major crush on. We started writing and hanging out a lot, he was like my guide to the city, but he was very closed off and mysterious. I could never tell how he felt, and I just wanted a sign that although we were both kind of nomads and married to our music, that maybe there was a chance he was feeling the deep things I was feeling."
You can hear Melody Federer's Coffee House Live! performance on Oct. 27 at 12 pm ET and again at midnight. It will then become available On Demand through the SiriusXM app as well as online at SiriusXM.
You can also hear her music on Velvet (Ch. 13).
Something To Show is due out digitally Friday, Oct. 28.
For a free 30-day trial, check out http://www.siriusxm.com/freetrial/blog
---
---
---