Engage with Megyn Kelly every weekday during her new SiriusXM talk show
'The Megyn Kelly Show' will feature the veteran broadcaster's views on top stories, plus listeners' calls and Kelly's interviews with newsmakers.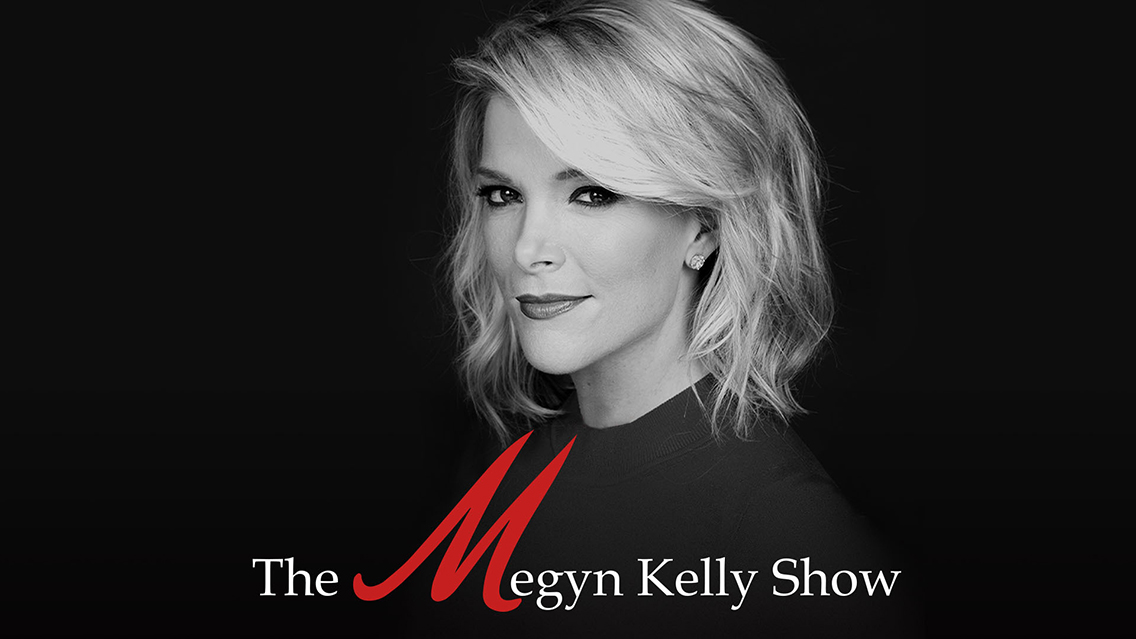 Veteran broadcaster, journalist, and legal expert Megyn Kelly will host her new, live talk program on SiriusXM starting September 7. The Megyn Kelly Show will air weekdays from 12-2pm ET on SiriusXM's Triumph (Ch. 111).

---
Related: Check out Megyn Kelly's upcoming guests lineup
---
Megyn Kelly is one of the most respected, accomplished journalists in the news industry. A world-class broadcaster with millions of dedicated fans, her current successful podcast has a large and passionate audience in the US, as well as internationally, where Kelly is one of the world's most recognized news stars. Fans will now be able to listen to Kelly on SiriusXM – the only place to hear her live and engage with her directly. Her singular voice joins an array of talent that bolsters SiriusXM's commitment to offering the broadest range of political and news programming in all of audio.
The Megyn Kelly Show will broadcast live five days a week and will feature Kelly's viewpoints on the day's top stories, as well as listeners' calls and Kelly's signature groundbreaking interviews with top cultural and political newsmakers.
"I'm thrilled to be taking our program to the next level by broadcasting it live for SiriusXM's massive audience," Kelly said. "My team and I have been grateful to see our show, in less than a year, become one of the most successful podcasts in America — proving that there is a thirst for open, honest and more meaningful conversations about current events. I can't think of a better partner to help us expand that reach even further than a blue-chip brand like SiriusXM, which has always been a leader in predicting market trends and is perfectly positioned for the evolving manner in which Americans consume their news."
As part of the multi-platform agreement, SiriusXM subscribers will gain access to video of the show, which will be available on the SXM App and social platforms. In addition, following its premiere on the Triumph channel, The Megyn Kelly Show will be made available as a podcast to Kelly's listeners on the SXM App, Pandora, Stitcher, and all other major podcast platforms.
Red Seat Ventures, who previously handled production and distribution of The Megyn Kelly Show podcast, will continue to produce Kelly's new SiriusXM program.
About Megyn Kelly:
Megyn Kelly is the founder of Devil May Care Media and host of The Megyn Kelly Show on SiriusXM. As a world-renowned journalist, Kelly rose to prominence reporting on some of the most consequential US and international news events of the past decade. She was a journalist at Fox News from 2004 to 2017 and has moderated 5 presidential debates, including the first Republican primary debate in 2016, where she received widespread acclaim for her tough and direct line of questions to the candidates. In 2016, her memoir, Settle For More, debuted at number one on the New York Times Best Seller List. From 2017-2018, Kelly was a journalist with NBC News. She has an impressive and varied list of notable interviews, including Russian President Vladimir Putin, Indian Prime Minister Narendra Modi, Israeli Prime Minister Benjamin Netanyahu, Donald Trump, then-Senator Barack Obama, Joe Biden, Mitt Romney, Michael Phelps, Simone Biles, Brett Favre, Ed Sheeran, Alec Baldwin, and Morgan Freeman. Awards and accolades include Time Magazine's 100 most influential people in the world, Vanity Fair's New Establishment List, Hollywood Reporter's Women in Entertainment Power 100, and in 2016 she became the second news anchor in history to be featured on the cover of Vanity Fair. Prior to her career in television, Kelly practiced law as a litigator for nine years.

---
---
---