Meghan Trainor on the difficulties of finding love as a celebrity
Singer, songwriter and producer Meghan Trainor dished on her love life during her first visit to The Howard Stern Show. As it turns out, the 22-year-old has had trouble finding love since she found fame. Before she performed Hopeless Romantic … Continued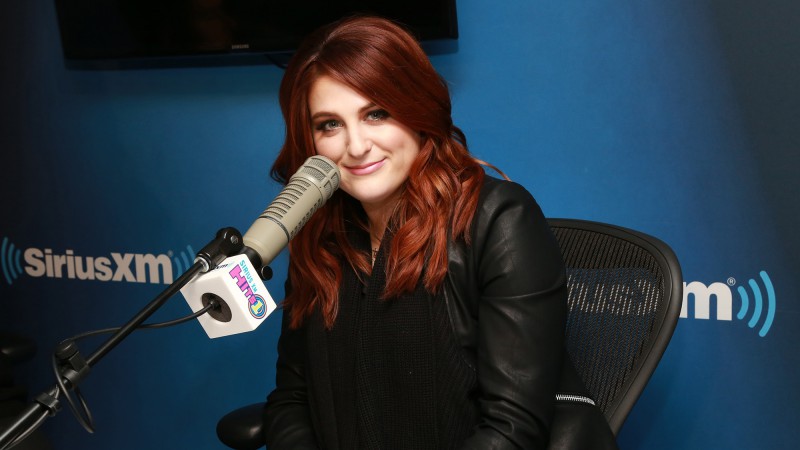 Singer, songwriter and producer Meghan Trainor dished on her love life during her first visit to The Howard Stern Show. As it turns out, the 22-year-old has had trouble finding love since she found fame.
Before she performed Hopeless Romantic off her upcoming album Thank You, Trainor explained how she drew off her own experience to pen the song.
"It's real, it's my life, I'm a hopeless romantic," she said. "I can't be a normal 22-year-old, I can't go out and drink and hook up. I just want a lover, I just wanna be loved."
This came as a surprise to Howard, who had assumed that fame would make it easier for her to find a relationship. Trainor quickly debunked that theory.
"It's not (easier)! That's bull," she said. "It's crazy because I'm a girl, too. I've asked [Jennifer Lopez], I've asked other stars like 'What's up, what's wrong, what's going on?' And they're like, 'They're just intimidated, they're scared. You're too young, you're successful. They're frightened.' I don't get asked out."
Trainor said she was in a relationship when she relocated to Nashville in 2013, but once her star had risen her boyfriend broke it off.
"I got a record deal and he said go be a pop star," she said. "He was like, 'Eh, bye,' and I was like, 'OK, bye.'"
This hasn't discouraged her, though, as Trainor is still hoping to find love.
"I've been single. Anyone available, I'm very sweet, I like funny guys. What's up?" she said.
Trainor said she won't use apps for dating, she won't date any member of her band like her guitarist Drew who was there with her, and she's also not looking for a fan.
"Drew is so sweet. You can't shit where you eat, that's the number-one rule from my dad," she said. "I don't wanna marry a fan … I just wanna find him."
Trainor did admit that her desire to find love partly came from her parents' influence.
"My parents screwed me up because my mom was 19 and my dad was 40, and they found each other," she said. "So I'm 22 and I'm like, 'Where is my 40-year-old? Where is he?'"
Trainor also said she's not looking for anyone she'd have to support, she's just hoping to find the right man.
"How much support, man? I've been supporting all my exes," she said. "The Nashville dude, I had to pay for every dinner, man. I'm sick of it. That's why I wrote Ain't Yo Mama (Jennifer Lopez's new single). I just wanna come home and have him take care of me."
For more coverage of The Howard Stern Show, follow @sternshow on Twitter.
For a free 30-day trial, check out siriusxm.com/freetrial.
---
---
---