Meghan Trainor had a major childhood crush on NSYNC: 'That's when I realized I like boys and booties'
Like most '90s kids, Meghan Trainor grew up with NSYNC tearin' up her heart. The "No" singer saw the boy band live for her first concert, and during her latest SiriusXM Hits 1 Weekend Countdown Takeover, she said that's still her most memorable … Continued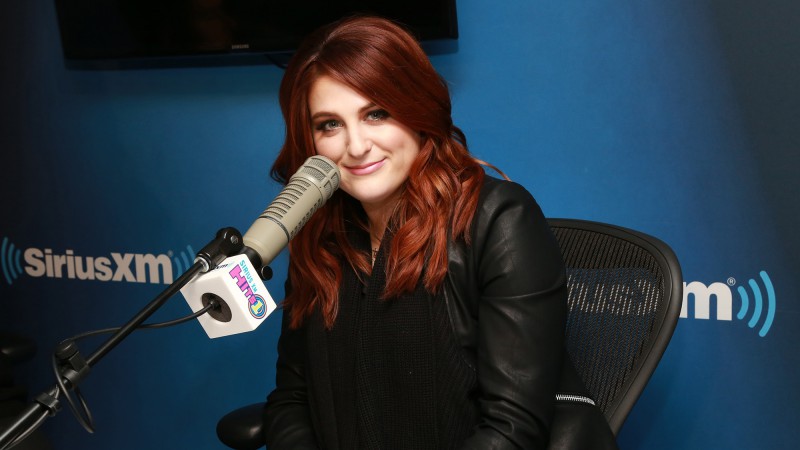 Like most '90s kids, Meghan Trainor grew up with NSYNC tearin' up her heart.
The "No" singer saw the boy band live for her first concert, and during her latest SiriusXM Hits 1 Weekend Countdown Takeover, she said that's still her most memorable show.
"That one's very special to me. That's when I realized I like boys and booties," the 22-year-old said, laughing. "I loved seeing them dance to that Space Cowboy song. That was my thing. I got heated up, I was way too young."
Same, girl. Check out nine more fun facts about Trainor below. You can catch the Weekend Countdown on Saturdays at 2 am, 6 am, 11 am, 3 pm, & 7 pm ET on SiriusXM Hits 1 (Ch. 2) or On Demand!
Favorite movie character: The Grinch, "but only when Jim Carrey played it, because Jim Carrey is a god, a comedian god," she gushed of the Dr. Seuss character who stole Christmas.
Ideal date: Dear Future Husband, take notes — Trainor's perfect night in involves pizza for dinner, watching Deadpool and drinking tequila.
Most fun music video to shoot: Better When I'm Dancin' from The Peanuts Movie. "My whole family was there," Trainor said, "I flew them all out, my little cousins, my dad was in it dancing like a fool."
Pre-show ritual: Nothing fancy. "I eat snacks when I get ready for my shows," she said, laughing, "and I sing songs when I'm really nervous."
Celebrity crush: Beyoncé, who just crushed the Internet with some sweet Lemonade. "I think she is queen," Trainor said.
Coolest celebrity interaction: meeting Queen Bey. "She was so sweet and so kind and such a queen and I'll never forget it, and I remember how her hands feel," she said. "And I'm not creepy, she just had really smooth hands. Same with Jay Z."
Best gift from a fan: a scrapbook. "They put all my pictures of my progress from my first interview to me performing at the Grammys, and they put it in a big book, so it's a nice picture book of how far I've progressed," Trainor said. "I just love that, because I forget sometimes all the amazing things I get to do. And they remind me, and I love them for that."
First splurge: a white Range Rover, but "I didn't buy it. I'm leasing it," she explained. "Don't think I'm crazy!"
If she wasn't making music: Trainor said she would be a normal co-ed, "lost in college and scared and probably trying to become a school teacher, because I like kids."
For a free 30-day trial, check out http://www.siriusxm.com/freeTrial.
---
---
---