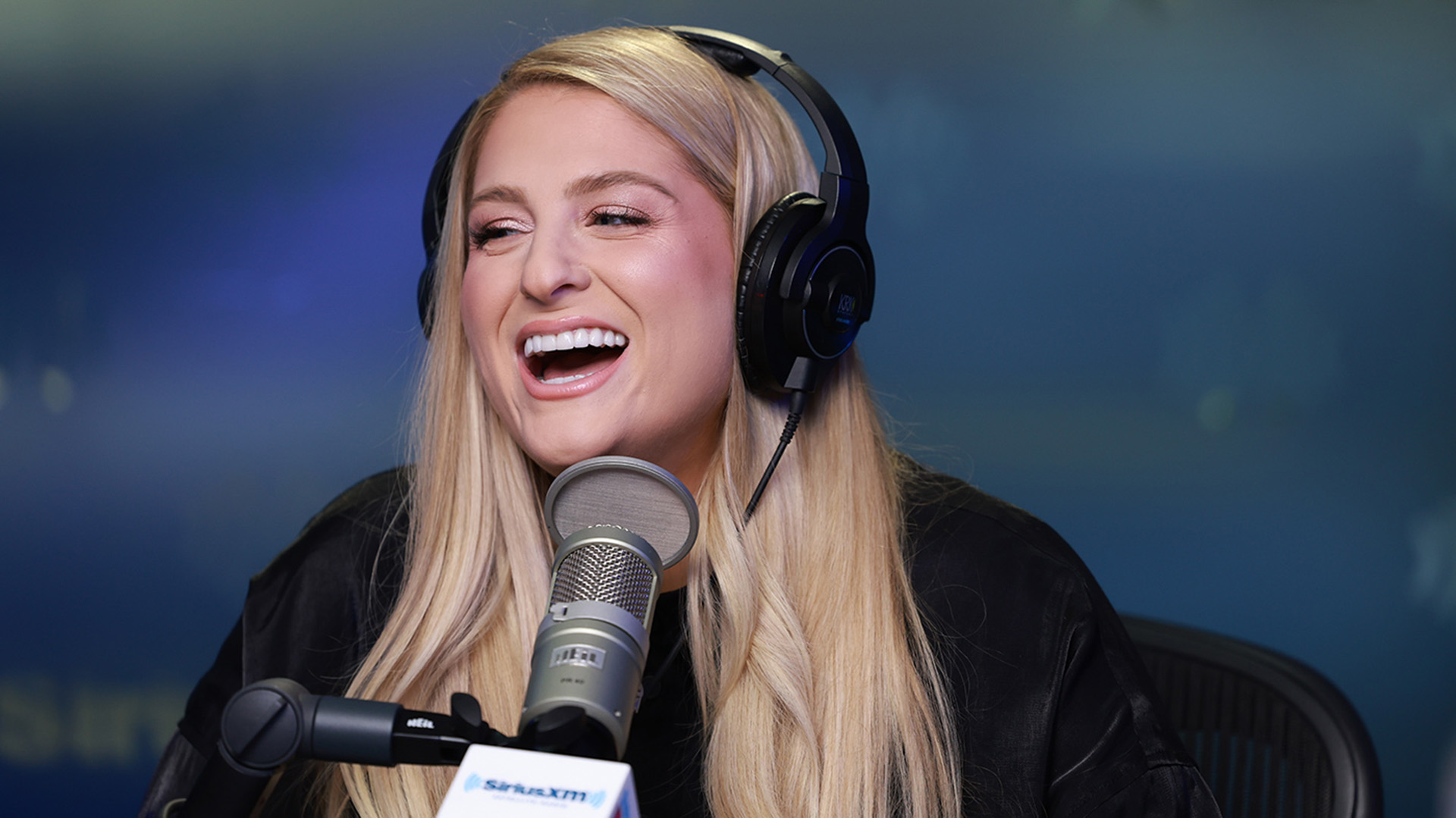 Meghan Trainor is literally mother right now. Congratulations to Meghan and Daryl Sabara on welcoming their second bundle of joy!
The talented singer-songwriter and the actor have just welcomed their second child, Barry Bruce Trainor, into the world. The couple shared their exciting news with the world via Instagram, revealing that their family had expanded with the arrival of their precious newborn son — on the anniversary of their first date!
---
Listen to Meghan's latest pop chart-toppers on SiriusXM Hits 1 (Ch. 2)
---
"On July 1st (our 7 year anniversary of our first date) we welcomed Barry Bruce Trainor into the world," Meghan wrote in the caption alongside a beautiful slideshow of family photos. "He was a big boy at 8lbs 7oz…and sideways (transverse), but we had an amazing, successful c-section, and I finally got my skin to skin time! Thank you to all of the incredible doctors and nurses who took such great care of us."
Meghan and Daryl's first child, Riley, was born in February 2021, and now, their little one has a sibling to share in life's adventures.
In addition to arriving on such a special date, Barry's birth also coincided with Meghan's most recent single, "Mother." Available on the deluxe edition of her fifth studio album, Takin' It Back, "Mother" celebrates the power of career women with children. The music video even featured the ultimate pop culture mom, Kris Jenner!
Meghan also recently released the book Dear Future Mama (a play off her 2015 single "Dear Future Husband"). Described as a "TMI guide … from your bestie," Dear Future Mama is full of "the real talk you want about pregnancy, birth, body image, and the newborn days." It includes advice about everything from ovulation apps to random hair growth, plus Meghan's personal stories about body image, mental health, and career navigation, as well as permission to free yourself from the shifting standards of motherhood.
---
---
---