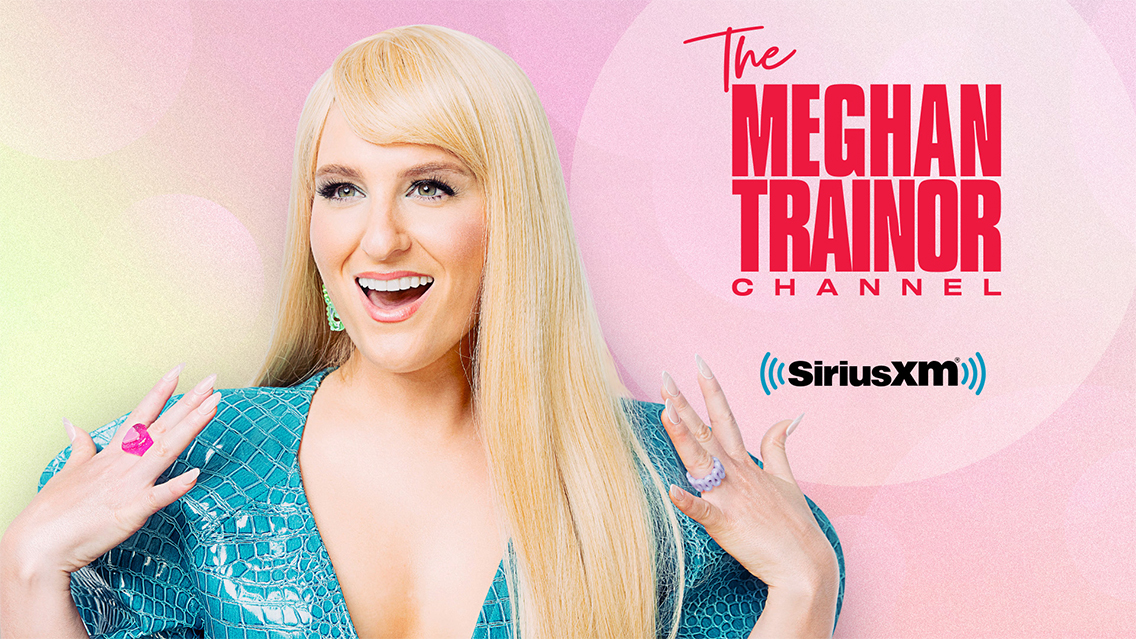 Starting today (March 7), SiriusXM subscribers can listen to Meghan Trainor's new channel — The Meghan Trainor Channel — in their cars (channel 14) and on the SXM App for a limited time!

What You'll Hear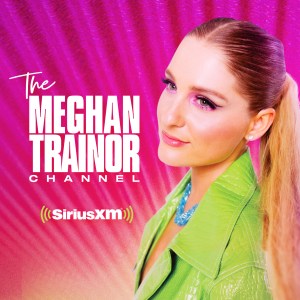 A fun, unique and diverse roller-coaster ride through Meghan's musical essentials, the channel features a hand-picked variety of classics, from Stevie Wonder to Dolly Parton and ABBA to Ray Charles and more, while also popping off to inspired faves by Beyoncé, Harry Styles, Madonna, Bruno Mars and Britney Spears, to name a few. The Meghan Trainor Channel is "Takin' It Back" with Meghan's personal stories and insights on music and motherhood, and it also features her latest songs and Women's History Month celebrations.
The Meghan Trainor Channel will air for one week on SiriusXM channel 14 starting today (March 7) and for 30 days on the SXM App.
About Meghan Trainor
Meghan Trainor first made history in 2014 with her diamond-certified smash single "All About That Bass." Since then, the award-winning singer, songwriter, and multi-instrumentalist has garnered a GRAMMY® for Best New Artist, achieved eight multi-platinum singles and two multi-platinum albums, sold out three world tours, penned multi-platinum hits for peers across pop and country, and received countless industry awards and nominations. Expanding her influence on pop culture, she starred on FOX's hit series THE FOUR: Battle for Stardom and on the superstar coaching panel of The Voice UK. She kicked off 2020 with the release of her third full-length album, Treat Myself (Epic Records), which includes the platinum smash "No Excuses" as well as blockbuster anthems and collaborations such as "Nice To Meet Ya" [feat. Nicki Minaj], "Genetics" [feat. Pussycat Dolls], and "Wave" [feat. Mike Sabath]. At the end of 2020 she released her first-ever Christmas album, A Very Trainor Christmas, featuring the #1 holiday radio single "White Christmas" featuring Seth MacFarlane. In 2021, we got to watch her as the host of Top Chef Family Style on Peacock and as a judge on Clash of the Cover Bands on E!. In September of 2021 she also launched her podcast Workin' On It which she hosts alongside her brother, Ryan Trainor. In 2022 Meghan released her fourth full-length album, Takin' It Back, which takes you through her journey into marriage, motherhood, and achieving a new level of confidence. The album features colossal certified platinum hit "Made You Look," which has garnered over 300 million streams and become a global sensation, being used in over 6 million videos on social media to date. The track also recently took the #1 spot on Billboard's Adult Pop Airplay chart and Hot AC chart. She kicks off 2023 by joining the judging panel of the iconic star-maker series, Australian Idol, in its highly anticipated return to air. This year, Meghan will also be making her literary debut with Dear Future Mama, a humorous, unflinching guide to pregnancy and motherhood. Probably what Meghan is looking forward to most is the debut of her second child with husband Daryl Sabara, Riley Trainor is looking forward to being a big brother for the first time…..and more music to come soon!
Women's History Month Programming
Throughout March, SiriusXM is celebrating trailblazing women with limited-run channels and specials across music, talk and sports. Subscribers can hear music channels about pop power singers, the queens of hip-hop, the women of country and rock, and more.
---
---
---