Megadeth Dystopia Week: Liquid Metal celebrates new album
Megadeth is celebrating their new album Dystopia all week on Liquid Metal (Ch. 40). The album, their first since 2004's The System Has Failed, marks a return to basics after three decades, fourteen previous records and a handful of lineup changes, with … Continued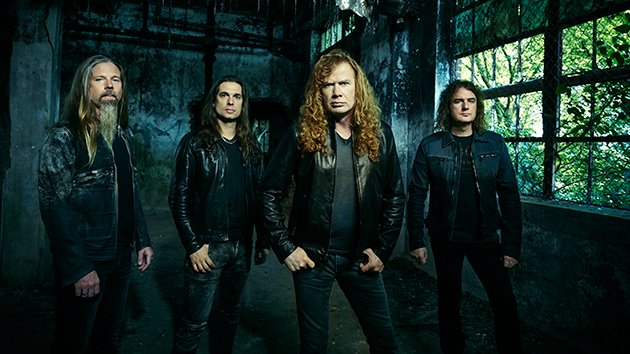 Megadeth is celebrating their new album Dystopia all week on Liquid Metal (Ch. 40). The album, their first since 2004's The System Has Failed, marks a return to basics after three decades, fourteen previous records and a handful of lineup changes, with a more guitar-driven, aggressive sound.
Starting at 12 am ET on Dystopia's release date, January 22, Liquid Metal will play a Megadeth song every 40 minutes and every other Megadeath spin will feature a new song from the album with an introduction from Dave Mustaine himself.
Throughout the week, you'll hear from guest DJs as well as other metal artists talking about their favorite Megadeth songs. What's more, we're sending one grand prize winner to fly to see Megadeth perform in Boston on March 21.
Tune into Liquid Metal (Ch. 40) Friday, January 22 at 12 am ET through Friday, January 29 at 3 am ET for Megadeth Dystopia Week.
For a free 30-day trial, check out http://www.siriusxm.com/freeTrial.
---
---
---