Maya Rudolph almost canceled her Prince cover band concert after his death
From Beyonce to Christina Aguilera, Maya Rudolph nailed musical impressions during her seven years on Saturday Night Live. The comic and pal Gretchen Lieberum also perform in a 5-year-old Prince cover band appropriately titled Princess — but after the iconic Purple … Continued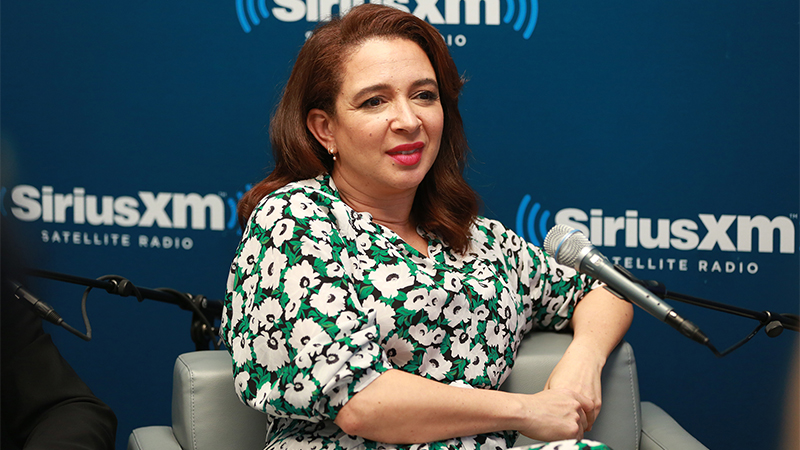 From Beyonce to Christina Aguilera, Maya Rudolph nailed musical impressions during her seven years on Saturday Night Live.
The comic and pal Gretchen Lieberum also perform in a 5-year-old Prince cover band appropriately titled Princess — but after the iconic Purple Rain singer died suddenly April 21, she considered pulling a pre-planned concert at the Moontower Comedy Festival in Austin, Texas, just two days later.
"It was very strange to even think about having to sing songs that someone else that you love wrote, that you never expected to not be here while you were singing them," she said Tuesday during a SiriusXM Comedy Greats Town Hall event with Martin Short to promote their new NBC variety show Maya & Marty. "But when I got to Austin, the people that I spoke to really wanted some sort of way of dealing with how they felt about it and their sadness and their heartbreak, so it felt more collective than actually me putting on a show or anything like that. But, God, it's just been horrible."
Host Ron Bennington pointed out the media's rave reviews of Princess' set and how fans traveled from across the country to be a part of the tribute.
"Well that was also my guilt level, I was like, 'Jeez, people flew in for this, I better show up,' you know?" joked Rudolph, 43. "But to be honest, it was very difficult to do that, because I don't have a lot of people who I genuinely love the way I've loved him and his work the majority of his life, so it was really hard for me."
She added: "It's a genius we grew up with, and you think those people are going to be there, and you believe that we were lucky enough to have such talented people on this planet influencing us and entertaining us and giving us joy, and then one day they're just not there anymore. It's just brutal."
Hear the full Town Hall on demand on SiriusXM Comedy Greats (Ch. 94). Maya & Marty airs Tuesdays at 10 pm ET on NBC.
For a free 30-day trial, check out http://www.siriusxm.com/freeTrial.
---
---
---