Matthew McConaughey Details New Children's Book in Interview with Al Roker
The Oscar winner talked about 'Just Because.'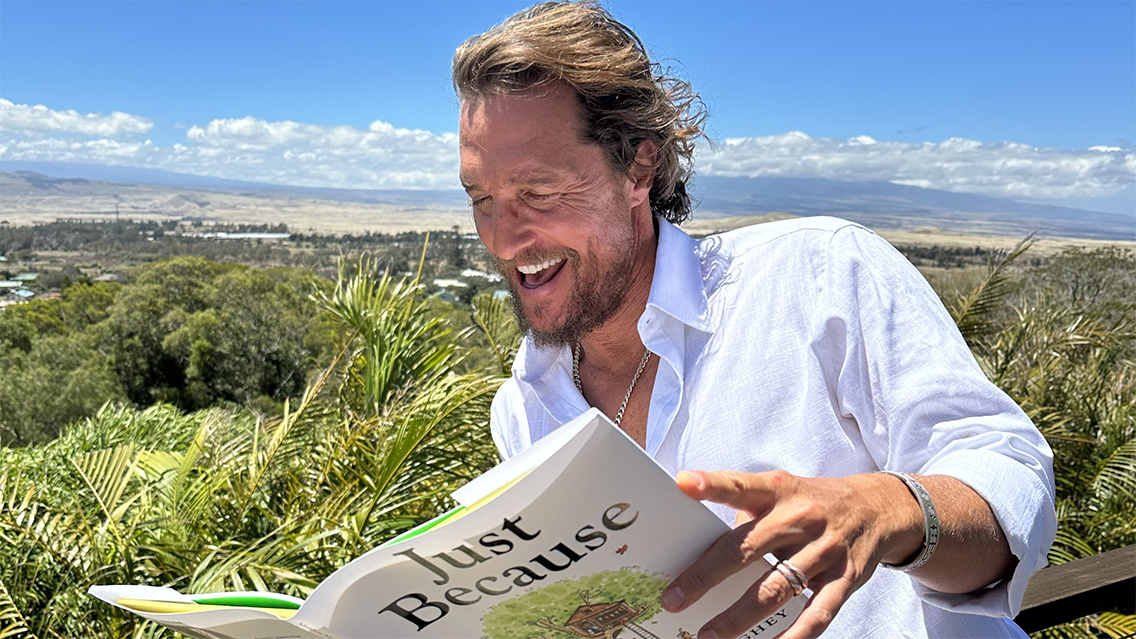 Academy Award-winning actor Matthew McConaughey is now a children's author. McConaughey sat down with legendary TV personality Al Roker to talk about his new book, Just Because, out today (September 12). Illustrated by Renée Kurilla, Just Because is a 32-page "soulful and irreverent collection of life lessons that empowers readers, big and small, to celebrate how we are all full of possibility."
---
Listen to Matthew McConaughey's full interview on the SiriusXM App
---
During his interview with Al on SiriusXM's TODAY Show Radio, McConaughey delved into the new book, discussing the pressures adults put on children to figure out their careers at young ages. McConaughey revealed that his title Just Because came to him a dream, essentially a "Bob Dylan ditty." He also talked about using his book as an "access point" for parents to kick-start conversations with their kids about confusing topics.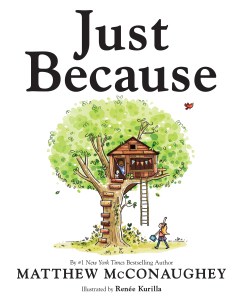 Additionally, later in the show, McConaughey opened up about the writer's strike, highlighting what he calls the two main problems, "streaming and artificial intelligence." He told Roker that the conversations, specifically regarding artificial intelligence, will likely going on for a while, beyond the strike, as we figure out more about the technology and techniques.
While the book's the acclaimed actor's first for kids, it's not his foray into book publishing. He previously wrote Greenlights (2020), which refers to as "an approach" book that "includes stories and insights from his life in chronological order."
In advance of the release of his book, McConaughey has been making the rounds. Last Saturday, the actor, who graduated from the University of Texas at Austin, attended the Texas Longhorns' thrilling upset victory over the Alabama Crimson Tide. He also just found out about his new wax figure at Madame Tussauds, and his reaction was priceless. "I feel like AI is alive and well," McConaughey said after scouring the figure and marveling at its uncanny resemblance.
---
---
---