How a transgender woman inspired Matt Bomer to embrace his sexuality
Matt Bomer also revealed he was celibate in college.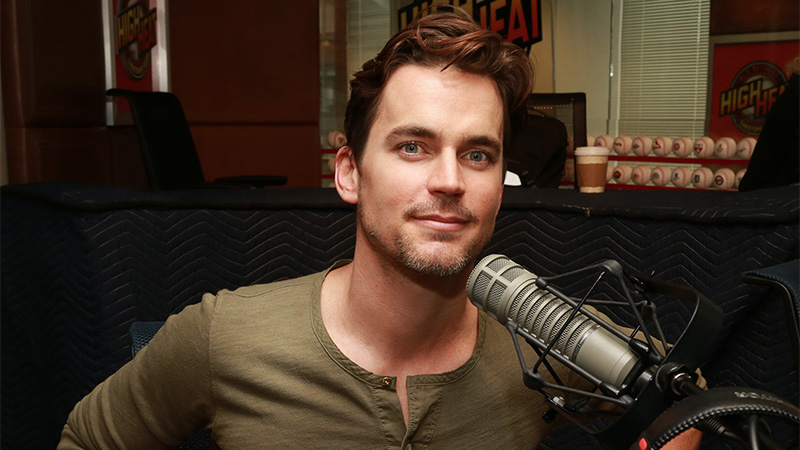 Sex symbol Matt Bomer was celibate in college, he revealed on Lunch with Bruce.
"It's so sad. I wish I had that time back. Don't be celibate in college, man," he told Bruce Bozzi, laughing. "Well see, my freshman year I was still dating girls, so I had some sexual relationships going on there, but then I cut it off at a certain point. I was like, eh, now I'm going to focus on the craft, figure this out, not hurt anybody and get my s*** together, basically."
The Magnificent Seven actor also discussed a more serious topic: realizing his truth as a gay man.
"I was working at the Utah Shakespeare Festival after my sophomore year of college, and we had a hair and makeup artist who was a transgender girl and did the entire company's hair and makeup. Her name is Kennedy," he said. "She did shows when she was very dolled up, but in her day-to-day life she lived very simply, and she was raised in a Mormon family, which was very conservative."
Kennedy's openness inspired him to look at his own sexuality, he said.
"Growing up it was very hard for her, and to hear the trials and tribulations she had to go through as a Mormon person who really felt like she was born in the wrong body, I really felt like, 'My god, if this person can really look this deeply into themselves, what am I turning a blind eye on?" he explained.
Lunch with Bruce airs Fridays at 2 pm ET on SiriusXM Radio Andy (Ch. 102).
For a free 30-day trial, check out http://www.siriusxm.com/freetrial/blog. 
---
---
---