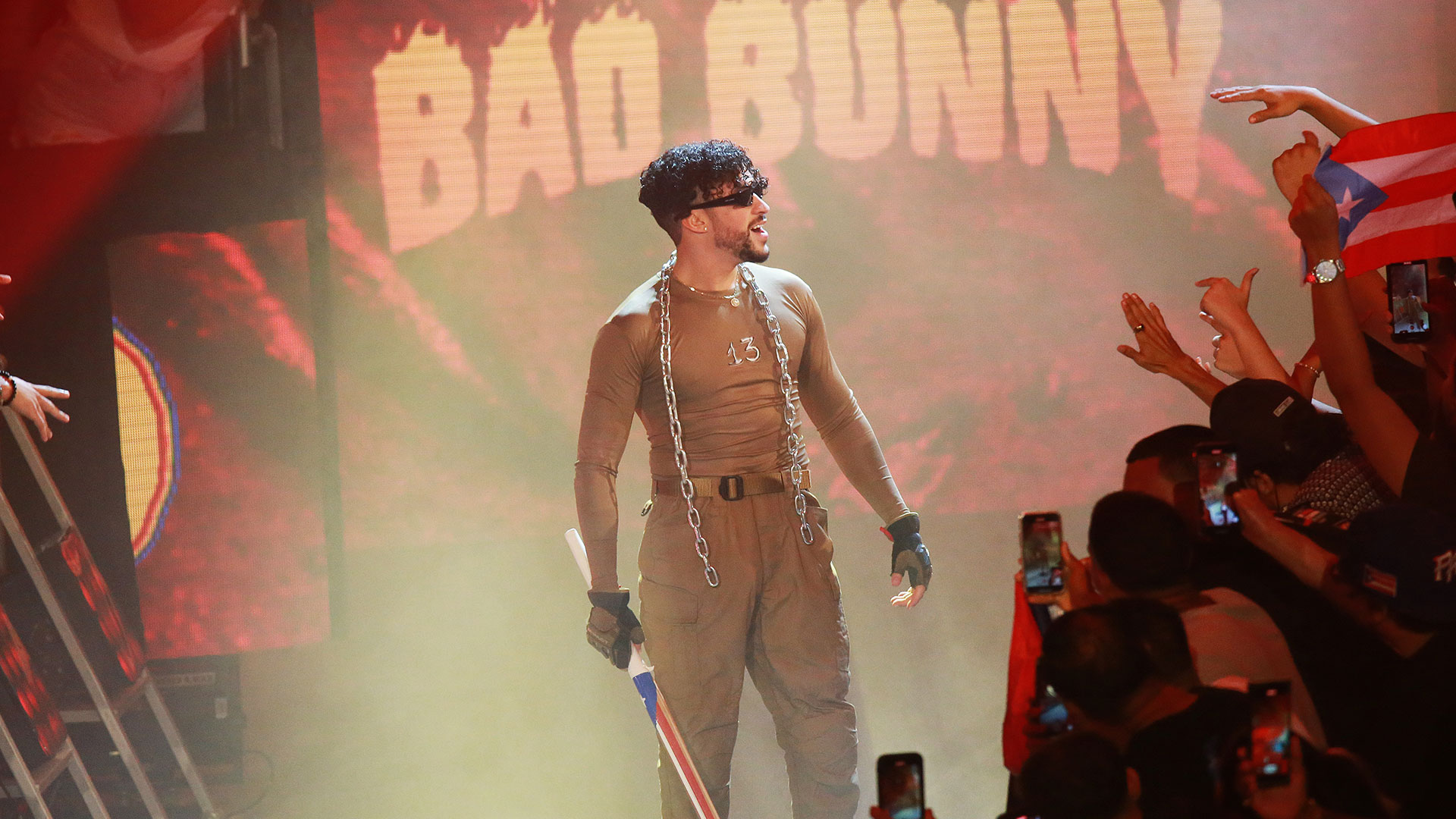 Bad Bunny's performance at WWE's Backlash this past weekend was nothing short of phenomenal. The Puerto Rican singer proved once again that he's not only a successful musician, but also an incredible athlete. WWE Hall of Famer Mark Henry shared his thoughts on Bunny's performance during an airing of Busted Open on SiriusXM's Fight Nation. According to Henry, Bunny is the "greatest celebrity wrestler of all time" and "there is nobody close."
---
Listen to the entire recap of WWE's Backlash on Busted Open
---
"He went into the ocean. People talk about his deep waters. He went in 25 minutes, he went into deep waters," Henry said referring to Bunny's stamina during the San Juan Street Fight against Damian Priest. "No, he's a celebrity. He's not trained to be a wrestler."
Despite not having formal wrestling training, Bunny held his own in the ring and left a lasting impression on Henry.
"I felt emotion because he didn't just get knocked down. You know what he did? He reached for the rope. He sold up every time." Henry recalled. "And then Priest, of course, took his head off, but he emotionally made me get out [of my seat]."
Bunny's San Juan Street Fight against Priest saw him emerge victorious, much to the delight of his fans. His performance was a testament to his dedication and passion for the sport, and it's clear that he's not just a celebrity who dabbles in wrestling – he's a bona fide athlete who takes his craft seriously.
Bad Bunny's performance at WWE's Backlash was a triumph, and one that won't soon be forgotten. As Henry put it, "there is nobody close" to Bunny in terms of celebrity wrestlers, and it's clear that the Puerto Rican singer has a bright future ahead of him in the ring. His match will undoubtedly go down in WWE history as one of the most memorable celebrity performances of all time.
---
---
---