Hear Maria Menounos and Rachel Feinstein's hilarious prank on Amy Schumer
Was Maria Menounos' inaugural game of Text Roulette a Trainwreck or total success? Rachel Feinstein wanted to thank her friend Amy Schumer for presenting her first hour-long comedy special, and she did so the way you'd expect a comic to … Continued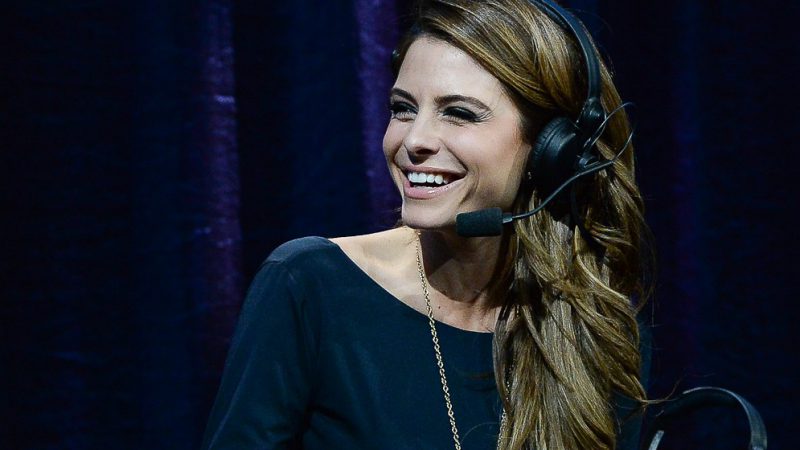 Was Maria Menounos' inaugural game of Text Roulette a Trainwreck or total success?
Rachel Feinstein wanted to thank her friend Amy Schumer for presenting her first hour-long comedy special, and she did so the way you'd expect a comic to — by pranking her on Conversations with Maria Menounos on Tuesday.
"When Rachel got on the show, before we started, she's like, 'Oh, Amy says hi, she think's you're great.' So maybe we text her now and tell her that I'm a bitch and that I'm being really bitchy and you don't know why, I thought that this was someone nice," Menounous explained.
After deciding that pretending Menounos was hitting on Feinstein would be taking the gag too far, they settled on a simple message: "Maria is a toxic person. Were you telling me about the same Maria?"
"Be like, 'She totally ignored me, she walked right by me like she didn't even know me,'" Menounos suggested, giggling.
Listen to the clip below to hear how the star responded.
The funny ladies aren't just best friends: They're also roommates.
"We're going to be common-law wed soon," Feinstein joked. "I think it's going to be like a Grey Gardens situation, everything's just going to slowly fall apart and we'll just be there cackling away."
Amy Schumer Presents Rachel Feinstein: Only Whores Wear Purple premieres April 23 on Comedy Central. Conversations with Maria Menounos airs weekdays at 1 pm ET on Sirius XM's Stars (Ch. 109).
For a free 30-day trial, check out http://www.siriusxm.com/freeTrial.
---
---
---