Margaret Cho remembers friend Anna Nicole Smith's final days: 'Her grief was overwhelming'
Playboy model Anna Nicole Smith captivated America with her heavily publicized ups and downs in the spotlight, mainly her marriage to a wealthy oil tycoon, 63 years her senior. And after the blonde bombshell died of an overdose at the age of 39, the … Continued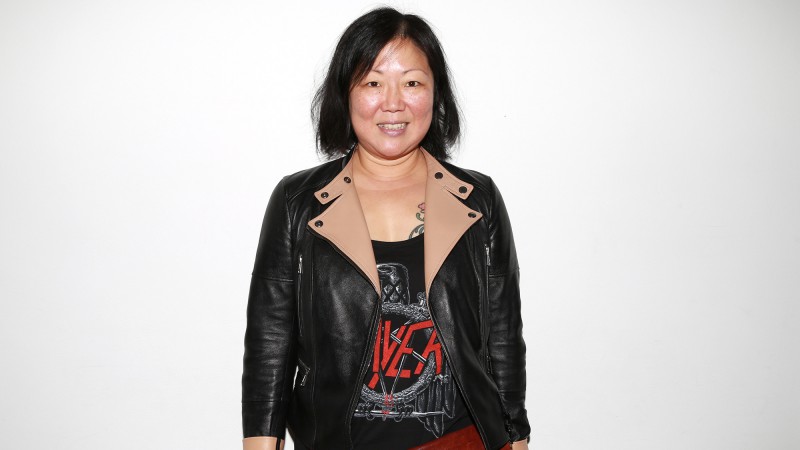 Playboy model Anna Nicole Smith captivated America with her heavily publicized ups and downs in the spotlight, mainly her marriage to a wealthy oil tycoon, 63 years her senior. And after the blonde bombshell died of an overdose at the age of 39, the paternity scandal over her baby girl continued to make headlines.
Appearing on Conversations with Maria Menounos on Tuesday, her friend Margaret Cho recalled the dark circumstances surrounding Smith's 2007 death, pointing out that the Playboy model's 20-year-old son Daniel died in her hospital room in September 2006, three days after she gave birth to daughter Dannielynn.
"I think that her grief was overwhelming," the comedian, who recently released a music video for her tribute song to Anna Nicole, told Menounos. "Her son had died, and her son was just so precious to her."
Smith's boyfriend and attorney Howard K. Stern and photographer Larry Birkhead also argued over who fathered Dannielynn. (Though Smith put Stern's name on the birth certificate, a DNA test proved Birkhead was her dad, and a court awarded him custody after Smith's death.)
"There's lot of things going down in that story," Cho, 57, continued. "So it has to do with some postpartum depression, some overwhelming guilt that her son had died. They both had an issue with prescription painkillers and different drugs like that. I don't know if there's anybody that's necessarily at fault. Of course, we're all guilty. Anybody that's close to her is guilty, if anyone.
"But then how do we deal with addiction, how do we deal with that overwhelming grief? When a mother loses a child — I know it took them four hours to pry her off of his body. She wouldn't allow him to be buried, she just had to be next to him and near him. I couldn't even picture it. I don't have a child, so I don't know what that would feel like. Certainly people have to take that into consideration: the amazing torture and grief that she was experiencing anyway because of the loss of her son. And that with postpartum, too, it's got to be hard."
Conversations with Maria Menounos airs weekdays at 1 pm ET on SiriusXM Stars (Ch. 109).
For a free 30-day trial, check out http://www.siriusxm.com/freeTrial.
---
---
---